Boy Meets World's Anthony Tyler Quinn Initially Read For The Role Of Alan Instead Of Mr. Turner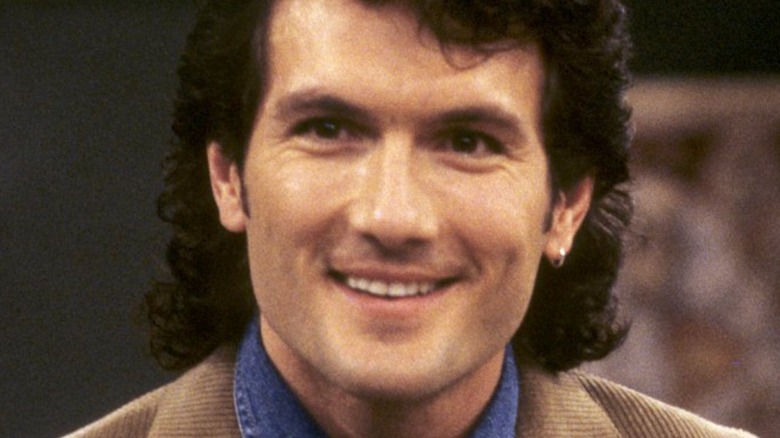 ABC/Touchstone Television
If you grew up with "Boy Meets World," then it's pretty likely you have a favorite supporting character that you can relate to — or who just makes you laugh. Whether it's the brainy Stuart Minkus (Lee Norris), the brawny but sensitive Frankie Stecchino (Ethan Suplee), or the fearsome Harley Keiner (Danny McNulty), there's likely a side character who managed to entertain you.
Among the authority figures who entered the lives of Cory Matthews (Ben Savage), Topanga Lawrence (Danielle Fishel), and Shawn Hunter (Rider Strong), no one except for George Feeny (William Daniels) influenced the gang more than Jonathan Turner (Anthony Tyler Quinn). While Feeny is serious-minded and gently wise, Turner is cool. He rides a motorcycle, makes English Literature sing, and provides the gang with a whole different point of view on the world surrounding them. He eventually becomes so close to Shawn that he steps in to act as a foster parent and legal guardian for the boy. 
Three seasons in, Turner disappeared from "Boy Meets World" for reasons Quinn would eventually boil down to the writing team not really knowing what to do with Turner after Season 3's severe motorcycle accident. The show brought back Shawn's biological father and eventually planted him in the orbit of his secret half-brother Jack (Matthew Lawrence), until he graduated high school and went off to college on his own.
Anthony Tyler Quinn was such a natural fit for the part of Mr. Turner that it may be surprising to learn that the show's executive producer, Michael Jacobs, had an entirely different role in mind for him when he auditioned.
Michael Jacobs ended up finding a place for Quinn on the show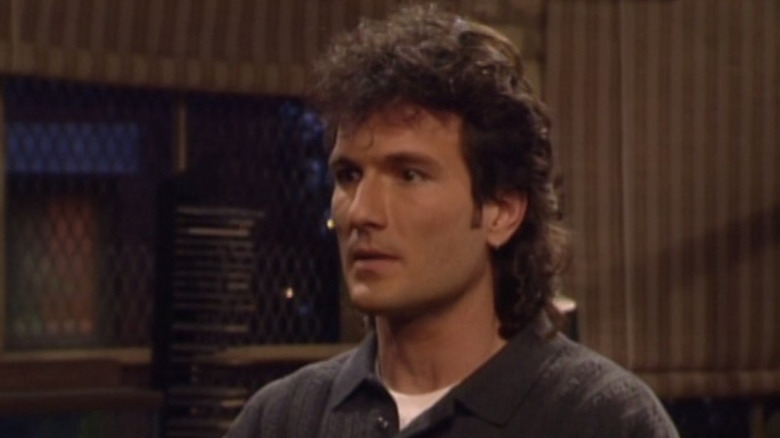 ABC/Touchstone Television
During a January 2022 episode of Pod Meets World, Anthony Tyler Quinn explained that Michael Jacobs had initially planned to have him read for the role of Alan Matthews, Cory and Eric's father. Quinn came to Jacobs' attention after appearing in a pilot project for his production company. The show — which didn't manage to snag network favor — was entitled "Black Sheep," and it co-starred Jason Bateman, Willy Garson, and Jeffery Dean Morgan. Jacobs eventually called Quinn in to read for what was then called "The Ben Savage Project."
Quinn recalled that Jacobs did have some reservations about his casting before he came down to audition. "Michael had called me and said, 'Listen, I want you to come into my office ... I want you to read for the part of the dad. My only problem is that I thing you're going to play too young,'" the actor explained. 
The audition went well, and Quinn's chemistry with Ben Savage was sharp. Jacobs brought Quinn before the network, but they agreed with Jacobs' original assessment. Jacobs then asked Quinn to audition for the part of Jonathan Turner. "It's part of an ensemble cast ... so there's going to be some times when you don't have a whole lot to do," Jacobs warned Quinn. Quinn recalls replying, "Michael, I don't care about that. I don't count lines, it doesn't matter to me. I would love to work with you and whatever you've got going."
The casting stuck, even though Jacobs thought Quinn ought to be the lead. But in the end TV history was made when William Russ assumed the role of Alan Matthews.