Why The Nightmare On Elm Street Remake Nearly Forced Rooney Mara Out Of Hollywood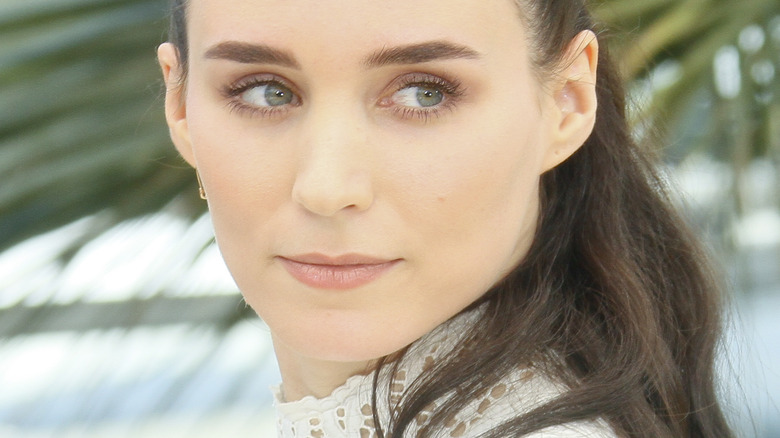 Denis Makarenko/Shutterstock
Rooney Mara's career has seen the actor breathe life into a wide array of memorable performances. From her shining work alongside David Fincher on "The Social Network" and "The Girl with the Dragon Tattoo," to her Oscar-nominated role in "Carol" (via IMDb), to her more recent praised efforts in Guillermo del Toro's "Nightmare Alley," Mara has more than proven her worth as a dominating screen presence. As with all great performers, the actor's career hasn't always been a smooth ride. 
In 2010, Mara found herself attached to "A Nightmare on Elm Street," a remake of the 1984 horror classic. The remake follows the same general story where a group of small-town teenagers — headlined by Nancy Holbrook (Mara) — are tormented by the infamous Freddy Krueger (Jackie Earle Haley) in their dreams. Despite becoming a hearty box office hit (via Box Office Mojo), the film was a nightmare for critics, who found it lacking the impact of Wes Craven's "A Nightmare on Elm Street" (via Rotten Tomatoes). 
Many fans list the film as one of the worst horror remakes of all time, and there hasn't been "A Nightmare on Elm Street" sequel or remake since the 2010 film. While many fans and critics dislike the film, nothing can compare to having starred in the misguided venture as Mara's negative experience on the film changed her approach to acting.
Mara's view on acting was saved by an acclaimed director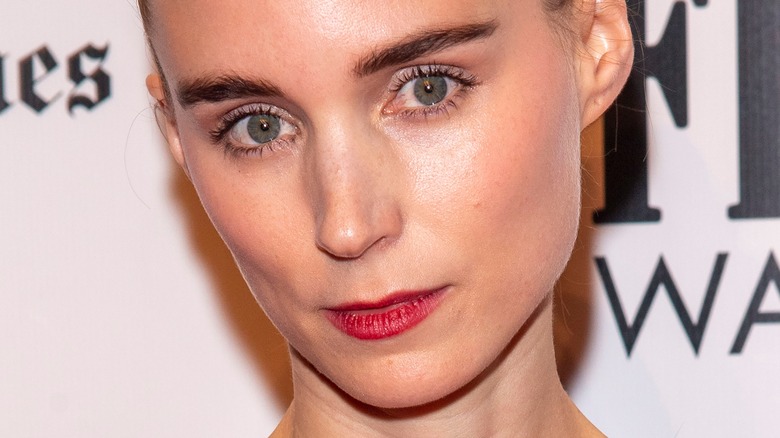 Ron Adar/Shutterstock
The 2010 remake of "A Nightmare on Elm Street" may only be remembered as another inferior horror remake, but for Rooney Mara, starring in the film left a bigger impact that she has carried into her subsequent roles. The "Women Talking" star recently appeared on the LaunchLeft podcast, where she shared how her rough experience on "Nightmare" helped her become more selective with her projects in the future. 
"A few years before ['The Girl with the Dragon Tattoo'], I had done a 'Nightmare on Elm Street' remake, which was not a good experience," Mara said. "It wasn't the best experience making it, and I kind of got to this place, that I still live in, that I don't want to act unless I'm doing stuff that I feel like I have to do." 
Such fortune would find its way to the then-rising star, as her two following collaborations with David Fincher — "The Social Network" and "The Girl with the Dragon Tattoo" — yielded far more positive results. "I worked on it for a year straight," she said about the production of "Tattoo." "David really took me under his wing. He became my mentor in a lot of ways. He took such great care to make sure that I knew that I had a voice ... He constantly was empowering me, which I think really affected the rest of my choices thereafter."