Taylor Sheridan Already Has Plans For Yellowstone's Ending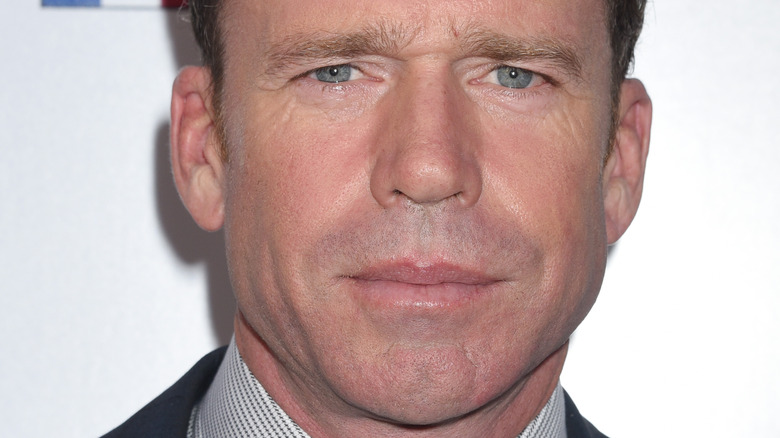 Ga Fullner/Shutterstock
It seems that every day, more and more people learn that "Yellowstone" is one of the most popular series on TV. The neo-Western secretly entered the scene in 2018, enlisting legendary actor Kevin Costner to lead the Dutton family into the frontier. The show revolves around the family as they deal with inter-family drama and their never-ending task of defending their land.
"Yellowstone" propelled creator Taylor Sheridan into the spotlight, making him a household name as well as one of the most successful modern showrunners in the industry. He's gone on to develop numerous spin-offs, expanding the world's lore and bringing in even more Hollywood A-listers. The first spin-off series, "1883," gave fans a look at how the Dutton family came to control their land, telling a complete story from beginning to end. "1923" is Sheridan's second spin-off — currently airing on Paramount+ — with Harrison Ford and Helen Mirren playing their own Duttons. Again, Sheridan planned ahead, giving the show a definitive ending with a future Season 2.
It's easy to assume that Sheridan plans on continuing "Yellowstone" for as long as he can. Granted, the show is already in the midst of Season 5 and isn't showing any signs of slowing down, although some fans aren't pleased with it. However, fans shouldn't worry about the show continuing aimlessly while the writers search for an ending point, as Sheridan already has plans for the show's conclusion.
Taylor Sheridan planned Yellowstone's ending years ago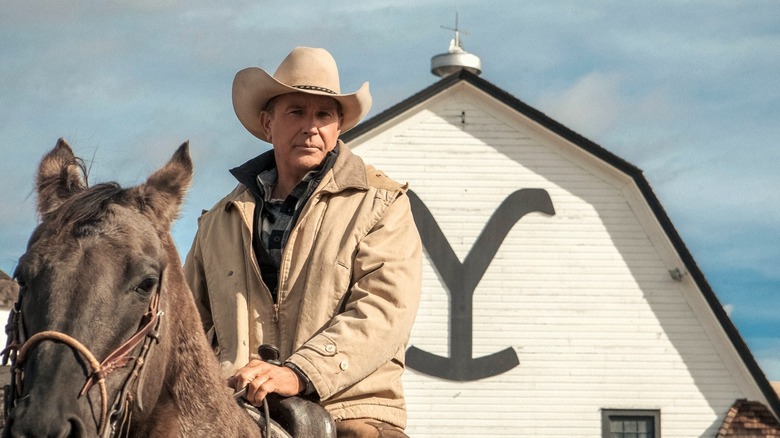 Paramount Network
Ending a show in a satisfying way can be incredibly difficult; showrunners want to give fans an ending that's worthy of their commitment but also one that does their characters justice. Generally, if creators start a show already knowing their end goal, the ending will likely stick the landing. That seems to be precisely what Taylor Sheridan has done with "Yellowstone."
Wes Bentley, who plays Jamie Dutton, revealed to the Screen Actors Guild (via Comicbook.com) that Sheridan told him he knows how he wants to wrap up the show. "He has said to me, he knows how he wants to end it. That was a while ago. I'm sure he didn't know how we were going to get there but he knows how," Bentley said. While the actor didn't explain what the "Yellowstone" ending could look like, the obvious prediction would be for numerous characters to die. Bentley played coy when asked if some Duttons would meet their end, saying, "I'm not a Dutton," alluding to his character entering the family via adoption.
Regardless of upcoming "Yellowstone" character death speculations, don't expect to see the entire family get wiped out. In perfect Sheridan fashion, there's already another spin-off series in the works, this one set in the present day. The showrunner plans to give fans a more in-depth look at the 6666 Ranch with the show, whose working title is "6666." Given the nature of the other "Yellowstone" spin-offs, it's a safe bet to assume the show will give fans a look at the modern Dutton family.