Nicolas Cage Drew Major Inspiration From A Classic Film For His The Old Way Character - Exclusive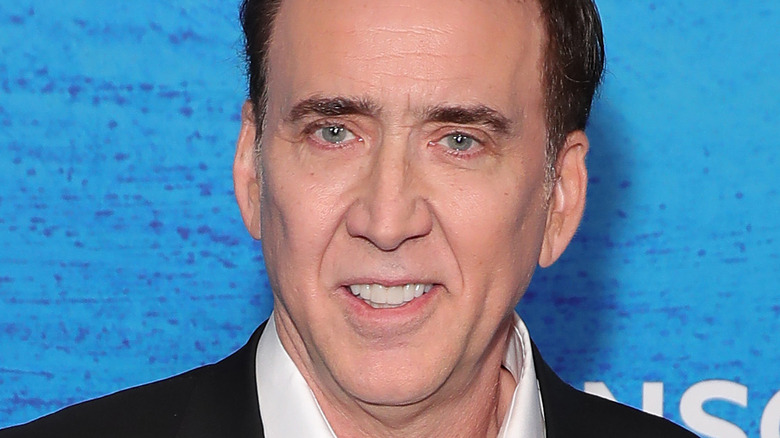 Leon Bennett/Getty Images
Despite a prolific career with roles in nearly every genre, no one offered Nicholas Cage a Western role before "The Old Way." However, when it came to sizing up his role in director Brent Donowho's gritty tale set in the Old West, Cage found inspiration for his character beyond this era, instead focusing on a 1973 film set during The Great Depression. 
"The Old Way" stars Cage as Colton Briggs, a legendary gunslinger who shows no mercy. Colton experiences an awakening, though, when he spares the life of the young son of his latest victim. Twenty years later, Colton has settled into a quieter life as a family man. He runs a general store and enjoys a peaceful existence with his wife, Ruth (Kerry Knuppe), and their 12-year-old daughter, Brooke (Ryan Kiera Armstrong). Despite the bliss, Colton can't escape his violent past, as his last victim's son, James McCallister (Noah Le Gros), has grown into a fearsome criminal. After James and his posse target Colton's family, the former gunslinger returns to his dark ways to make James and his men pay. With no one to look after Brooke, though, Colton brings the young girl with him, only to discover they're much more alike than he could have imagined.
While the setup for "The Old Way" seems to be inspired by the classic Western "True Grit" and its acclaimed remake, Cage mentioned during an exclusive interview with Looper that the approach to his and Armstrong's characters are grounded in another classic film, "Paper Moon."
Cage says 'Paper Moon' influenced the father-daughter dynamic in The Old Way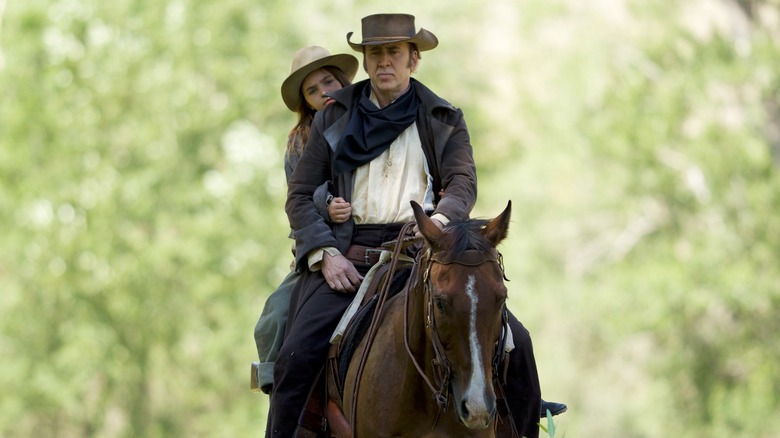 Saban Films
Explaining the dynamic between Colton's gunslinger persona and the quiet intensity of his smart and tough 12-year-old daughter, Nicholas Cage told Looper that the heart of their relationship in "The Old Way" was inspired by the unlikely partnership between a grifter father (Ryan O'Neal) and his young daughter (Tatum O'Neal) in "Paper Moon."
"[With 'The Old Way'], you have these two social misfits in Colton and Brooke Briggs, who are incapable of feeling love or need to act like they're laughing at people's jokes [and] act like they're crying at funerals," Cage said. "It's a condition that doesn't have a name in the movie — it's never explained — but it's also combined with a propensity towards violence."
As such, the premise of "Paper Moon" compelled Cage and Ryan Kiera Armstrong to create their own, unique way for Colton and Brooke to bond that would result in a meaningful character arc for both of them. "What was interesting and made it unique was [the question of] 'How do these two almost robots learn to love and love one another by the end of the movie?'" Cage said. "I thought Ryan — in particular for her age — her ability, the depth, the complexity, [and] the nuance that she brought to that bit of a balancing act was remarkable because you don't want to come off as a robot. You want the audience to feel for your character."
Written by Carl W. Lucas and also starring Nick Searcy, Shiloh Fernandez, and Clint Howard, "The Old Way" is now in theaters and premieres on premium video on demand and premium digital on Friday, January 13.