Daniela Ruah Details The Difficulties Of Directing NCIS: LA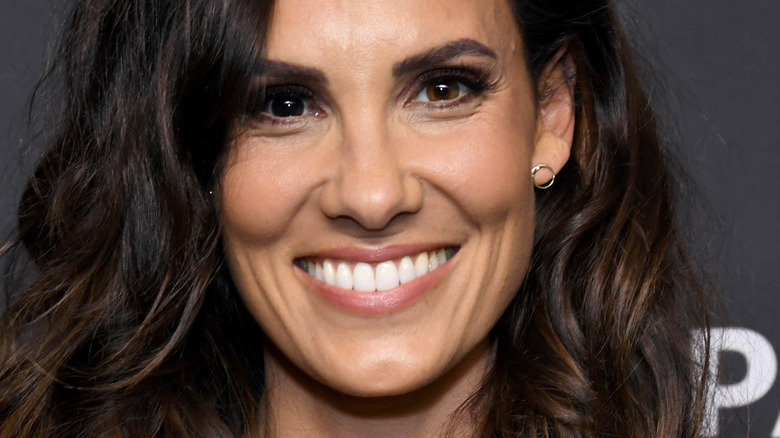 Jon Kopaloff/Getty Images
Daniela Ruah is a prolific actor whose career soared high right out of the gates thanks to her extensive amount of television work on Portuguese shows like "Jardins Proibidos" and "Dei-te Quase Tudo" (per IMDb). However, Ruah first appeared on U.S. television screens as Kensi Blye — the role she is best known for — during the "NCIS" episode titled "Legend Part 1." Following the two-part storyline, Ruah's character joined the "NCIS: Los Angeles" ranks that fall, and the spin-off series has flourished with an incredible 315 episodes.
The actor still reflects fondly on her rise to prominence in show business. "I got a call for 'NCIS: LA,' and then I got a call to do the movie 'Red Tails,'" Ruah said during an interview with The Wayne Ayers Podcast. "And I'm like, 'Oh my gosh!' And at that moment, I was like, 'Oh my god, I made it. I made it! Like a movie and a TV show all at once?'" However, Ruah quickly pointed out that her success over the years came from consistency.
Even with her achievements, and those immense acting accolades on her resume, she isn't content just resting on her laurels. So, Ruah has expanded her creative reach into the realm of directing over recent years. However, Ruah wasn't quite prepared for all the problems that came along with the director's chair.
Ruah finds directing difficult but rewarding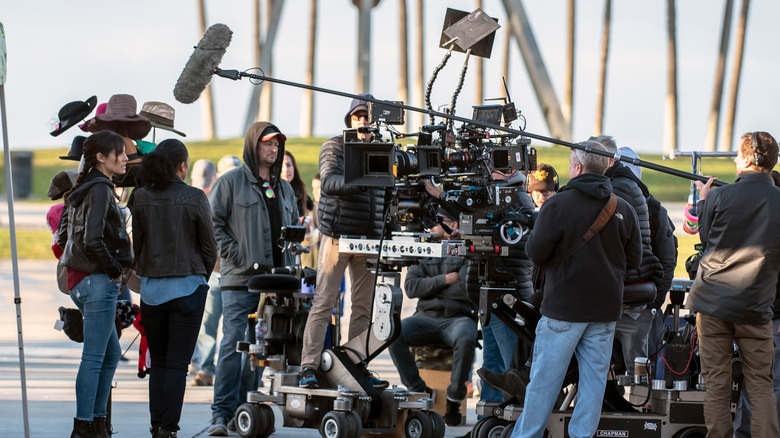 John Dvorak/Shutterstock
Daniela Ruah continues to challenge herself creatively after 14 seasons of portraying Kensi Blye on "NCIS: Los Angeles." In 2021, Ruah stepped out of her comfort zone to direct Season 12's "Russia, Russia, Russia," and she has helmed a total of five "NCIS: Los Angeles" episodes since (per IMDb). However, Ruah learned that directing comes with its own set of difficulties — one of which is her lack of experience. "The directing part of it isn't as second nature to me as playing Kensi," Ruah said during her interview on The Wayne Ayers Podcast.
"So, a lot more energy and focus, and much more of my sort of mental bandwidth, goes into directing," Ruah continued. Another problem Ruah elaborated on during the podcast was the domino effect that is created when one scene fails, and, as a result, it derails a series of scenes she's worked so hard on. Another unexpected difficulty arose when Ruah's relationship with her fellow actors shifted. As the director, Ruah has to ensure her vision for a particular scene is achieved while collaborating with her co-stars on set.
Ruah takes immense pride in her work when directing an episode of "NCIS: Los Angeles," and she takes that responsibility seriously. Despite having a number of collaborators working with her on set, Ruah likened herself to the driver of the train during the podcast. "I find directing a lot more exhausting, but, at this point in time, like much more creatively fulfilling," the actress said in the same interview.