What Has Christina Moore Been Up To Since That '70s Show?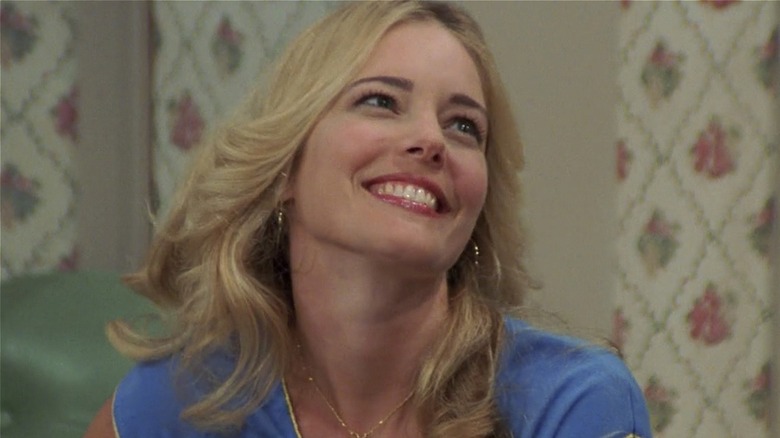 Fox
Like any good sitcom from (or that takes place in) the '70s, family antics are a must. "That '70s Show" may have premiered in 1998, but it got many things about the era correctly. Instead of a glossed-over comedy about family dynamics, the series showed a more realistic version. Kitty (Debra Jo Rupp) isn't a homemaker whose husband Red (Kurtwood Smith) forbids her from having a career. Instead, she shares the financial woes of the era with her husband. Red and Kitty's relationship is, at its core, a partnership, and they support the family in different ways. While Kitty offers emotional nourishment and encouragement, Red makes sure to prepare Eric (Topher Grace) for the world by implementing strict rules.
But one of the most relatable dynamics is the sibling rivalry between Eric and his sister. First portrayed by Lisa Robin Kelly, Laurie Forman was recast in Season 6 due to the troubled personal life of the actor. In typical sitcom tradition, the new actor entered the show seamlessly with no reference to her different appearance. Christina Moore took up the mantle of empty-headed but evil Laurie, set on ruining Eric's life. The actor only appears in six episodes, but that has not slowed her down since the show's end (via IMDb). Moore has continued her career by implementing comedy in successful television programming.
She was a part of True Blood's high populations of supes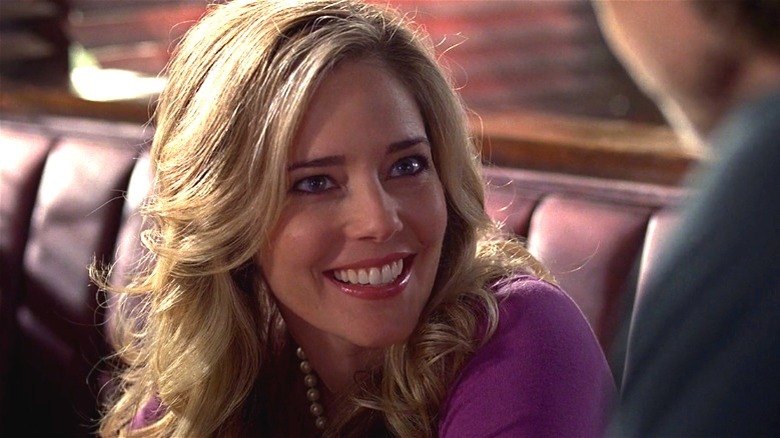 HBO
At first, it seemed Bon Temps was just a One Vampire Town. In the first episode of "True Blood," Bill Compton (Stephen Moyer) moves in to the scandal of the small Louisiana community. His relationship with Sookie (Anna Paquin) is the biggest gossip, and the town's inhabitants slurp with all the enthusiasm of a starving vampire. However, it isn't long before Bon Temps becomes host to various supernatural creatures. Christina Moore represents one of these rare breeds known as shifters. Different from werewolves, shifters can turn into any animal of their choice.
But just like vampires, shifters receive the same amount of prejudice from humans that their undead brethren face. These social themes are woven into the DNA of the show, something that Kristin Bauer van Straten noted to The Advocate. Moore was an integral part of that story when she starred as Suzanne McKittrick, one of Sam's (Sam Trammell) shifter friends.
After the audience gets to know her, Suzanne becomes the victim of a supernatural hate group. She and fellow shifter Emory (Chris Butler) are killed in a coordinated attack. But for the short time that we spent with her, Moore brought the light and humor that she was known for in "That '70s Show." Encouraging Sam to accept and be proud of his true nature, Suzanne was one of the supe characters that had no reservations about her identity.
Living in 90210 is no picnic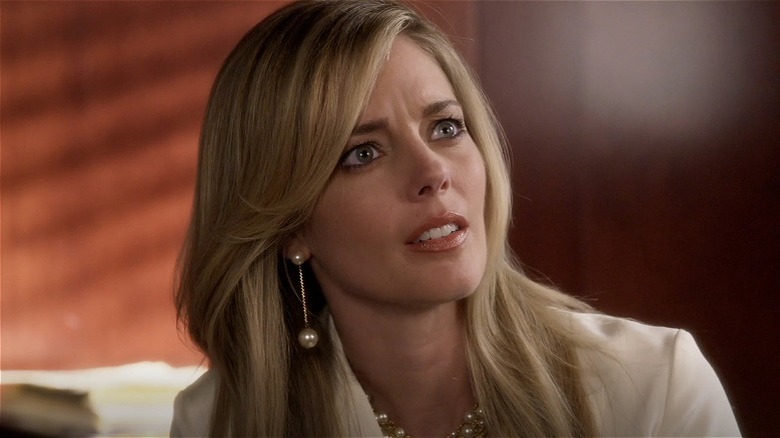 The CW
When that opening theme hits, there is no question that you are in for a wild ride. Teen soap "Beverly Hills: 90210" took the television world by storm when it premiered in 1990. Casting teen heartthrobs Luke Perry, Jason Priestley, and Jennie Garth, among many others, the series would go on for a decade. With such a successful series, The CW jumped at the chance to revive it in 2008. Starring a new cast of beautiful actors, Christina Moore joined "90210" as Naomi's (AnnaLynne McCord) mother, Tracy Clark, for 10 episodes. Almost immediately, Moore was blown away by the fan reaction to the series.
"I didn't realize how crazy psycho it was," Moore confessed while doing press on the red carpet for the show. She indicated that it didn't immediately dawn on her how much of a following the brand had. She continued, saying it was obvious afterward. "Telling friends of mine. People are insane for '90210.' Like they're not just a little excited. They're like ... panicky," she said.
Though only in the series for 10 episodes, she was not spared from the drama of the rich. While her daughter concerns herself with the pitfalls of being the queen of the school, Tracy struggles with her own issues. In the midst of enduring her husband's infidelity and a con artist pretending to be the son she gave up for adoption, it's evident that no one's lives are easy, even in this zip code.