Who Plays Petr Kovac On Jack Ryan?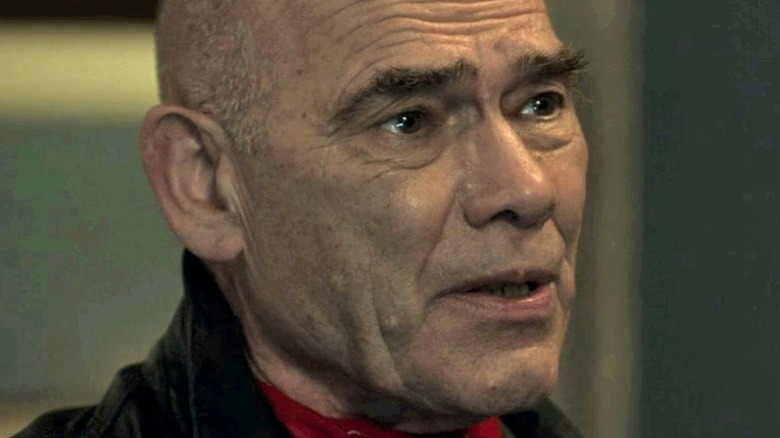 Amazon Prime Video
As the father of Czech President Alena Kovac (Nina Hoss), our first introduction to her father Petr Kovac in "Tom Clancy's Jack Ryan" is when she visits him as he is fishing at the end of a dock. While it's obvious that he knows what's going on politically as she questions him about recent NATO polls, it's not until later that we learn he has much more to do with the Sokol Project and its revival than we realized. In fact, he has been manipulating his daughter and was even responsible for orchestrating the assassination of the Russian defense minister.
Kovac turns out to be the secret mastermind behind the building of a weapon powerful enough to bring back the Soviet Union. He also comes across as a loving and concerned father. Unfortunately for him, Alena refuses to be a puppet any longer. She realizes how dangerous he really is, and that he used her mother, and in turn her, to reach his goal. After he's shot in his femoral artery she decides he's too much of a risk to the Czech Republic, and she lets him bleed out and die.
Petr Kovac is played by Peter Guinness, who is superb in the role. Beyond "Jack Ryan," Guinness has an extensive resume to prove what a reliable and dedicated actor he is.
He's a respected stage, film and television actor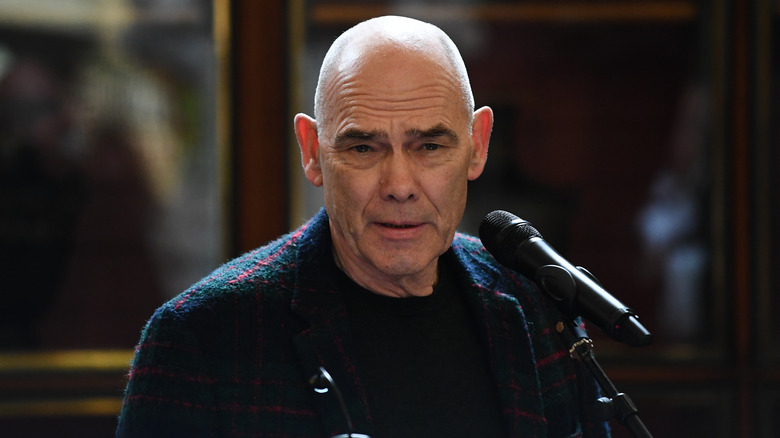 Gareth Cattermole/Getty Images
Peter Guinness first got started in the entertainment industry with guest roles in popular British television series like "The Legend of King Arthur" and "Play for Today." When he wasn't trying to get his next screen role, he was busy on the stage, performing at Swan Theatre and the Royal Shakespeare Theatre (via theatricalia.com). His film debut was as a soldier in 1983's "The Keep," starring Ian McKellen, Gabriel Byrne, and Jürgen Prochnow. While Guinness continued turning in genuine performances in everything he appeared in, it wasn't until 1992's "Alien 3" that he appeared in a film with more of a global audience.
Guinness has often been cast as the antagonist, and it's not uncommon to see a military title in his character's name. After playing a small role as Toli in "The Saint," his next film was Tim Burton's "Sleepy Hollow," in which he played Lord Crane. In 2003, he appeared as Captain Howard in the series "Red Cap," and, in 2010, he portrayed General Cassius in "Centurion." (via IMDb).
Guinness obviously isn't slowing down, as he's begun appearing in more prominent roles, such as General Malcolm in "Pennyworth" and Lief in Starz's "The Girlfriend Experience." His role in "Jack Ryan" has been one of the 72-year-old's most high-profile to date.