The Issue That Stranger Things Fans Have With The Season 4 Finale's Tone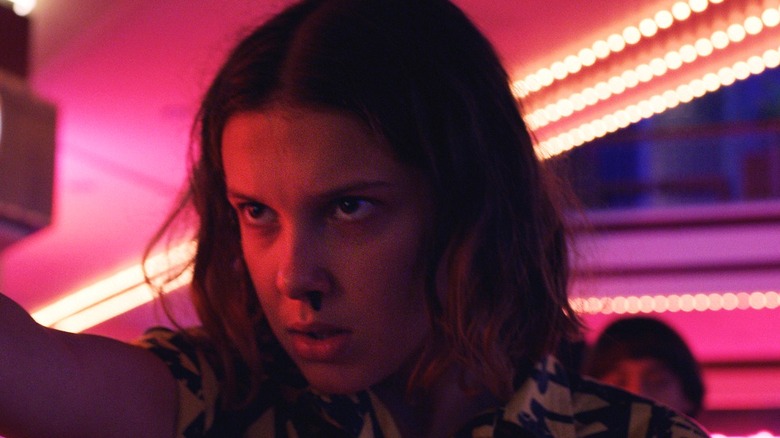 Netflix
Fans rejoiced in May 2022 as they finally got to revisit the gang from Hawkins, Indiana after a nearly three-year wait for "Stranger Things 4." The fourth season continues the saga of the sci-fi horror Netflix series where our characters are divided worldwide, but a common threat from Eleven's (Millie Bobby Brown) past unites all their newfound struggles. The fourth season received critical acclaim for its darker tone and excellent character moments (we can't listen to Kate Bush's "Running Up That Hill" without crying either) and broke viewing records for Netflix, according to IndieWire. 
The two-volume fourth season was a big deal for "Stranger Things" fans upon its release. Being the penultimate season to the nearly eight-year-saga (per Deadline), "Stranger Things 4" had to not only provide a satisfying story in its own right but also had to set the building blocks and get fans excited for the show's epic swan song. But as much as Season 5 is anticipated, some fans have begun to pinpoint concerning flaws that they hope the final season will address. 
Justice for Eddie, anyone?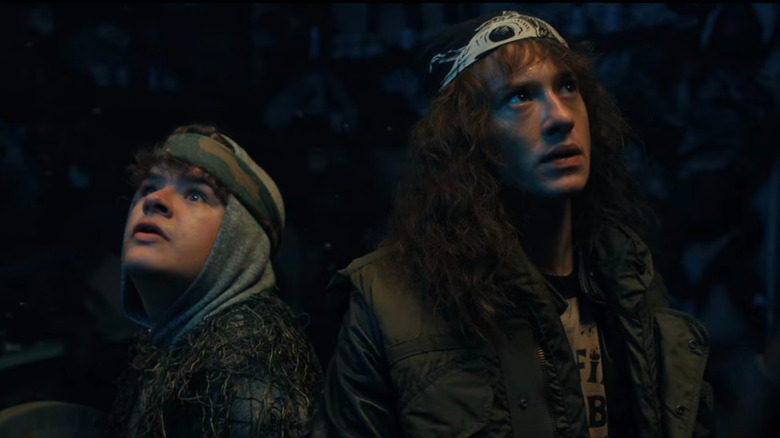 Netflix
While the last episode of Season 4 got fans excited for what we might find out in "Stranger Things" Season 5, some have noted some sloppy storytelling points that felt out of place given all that's happened. 
A Reddit thread posted by u/sayamortandire asked for unpopular opinions of the latest season. One user, despite admitting to enjoying the final scene where Eleven and company stare down an oncoming threat, couldn't help but comment that "The ending was way too light-hearted for Eddie [Joseph Quinn] having died and Max [Sadie Sink] being in an indefinite coma." The tragic death of Eddie Munson and Max Mayfield's coma caused by a near-fatal attack from the Vecna (Jamie Campbell Bower) were massive emotional gut punches that should have gotten more attention — but fans left empty-handed. 
U/sayamortandire responded by saying, "that two day time jump felt so unbelievably out of place and bizarre."  Similarly, u/Punkamania06 commented on how the loss should have affected Munson's closest friend, explaining they "feel his death should've had a much bigger impact on Dustin [Gaten Matarazzo] . . . Eddie was the first person Dustin ever lost and he died in his arms."  While another user found the reasoning in the breezier tone of the finale meaningful, commenting, "I think the tone was lighter because all these groups were getting back together," it's clear that fans needed to see justice given to the Hellfire club leader.