James Gunn Casually Revealed That He Has A Yet-To-Be-Announced DC Series In The Works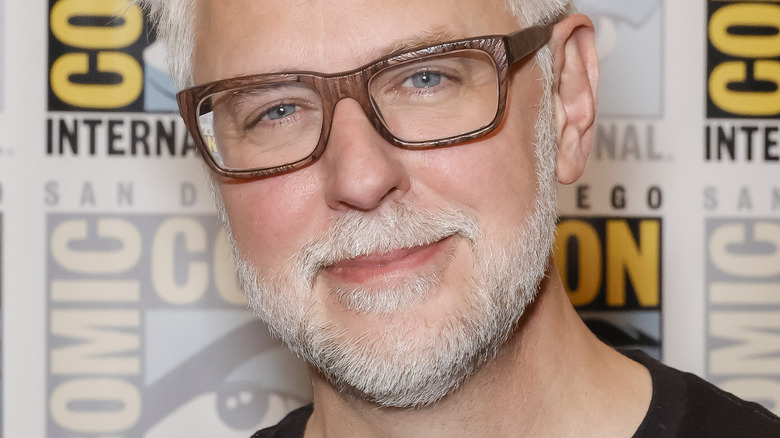 Frazer Harrison/Getty Images
James Gunn just might be the busiest man working in Hollywood at the moment. In October 2022, it was announced James Gunn, along with Peter Safran, would take over as the heads of DC Studios. That effectively puts them in charge of the DC Cinematic Universe as well as accompanying television series. Since that time, Gunn and Safran have remained tight-lipped about what the future of DC holds as they finalize plans on how to proceed.
But that's not all Gunn has been up to as of late. He's also helming "Guardians of the Galaxy Vol. 3," which is due in theaters May 5. With a film of that magnitude, there's obviously a lot that still needs to get done in the lead-up to the release, so Gunn's busy with that as well. And throughout all of these well-publicized tasks, Gunn still has some tricks up his sleeve. In a recent Twitter post, Gunn revealed another project in the works. Just think about that the next time you feel like you have too much going on.
James Gunn has an unannounced DC TV show in the works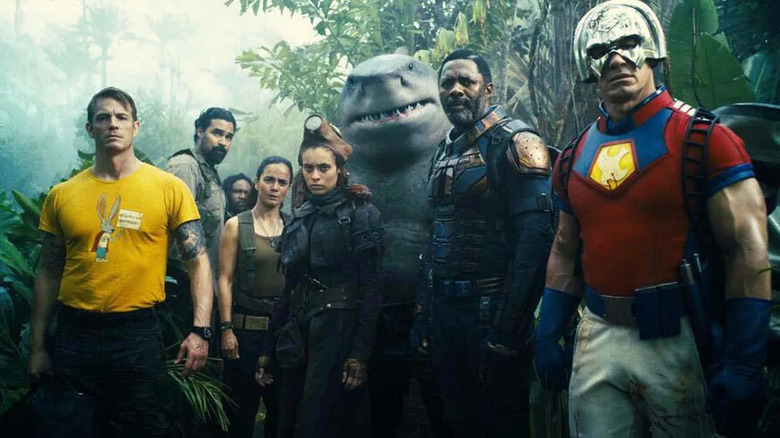 Warner Bros./DC Entertainment
James Gunn is already perfectly acquainted with the DC universe. He helmed 2021's "The Suicide Squad" before moving on to the spin-off series, "Peacemaker," on HBO Max. While it's still unclear what direction the new DC Cinematic Universe will take, it seems Gunn isn't resting on his laurels just yet. In a tweet expressing how exasperated he is at the moment, Gunn mentioned, "My day: wrote 1/3 of an unannounced DC TV show (smiley face emoji); ok'd 100 VFX shots, did reference acting for Rocket, & gave editing notes for Vol 3; & had two big DC Studios meetings."
There's a lot to take in with that tweet, but the most intriguing tidbit is the part about an unannounced DC show. What's even more interesting than that is the fact Gunn was apparently able to write a third of it in a single day. The big question is what this show could possibly be. The fact it's only unannounced likely means it's been greenlit, so it's not a question of "if" this show comes out but "when."
In the comments below the tweet, everyone was most intrigued by the mystery show. @KirstenAcuna tried to guess what it was by writing, "Gonna manifest Polka-Dot Man material." Most people were simply anxious to get any news regarding the future of DC, like @CS11_: "give us the smallest detail on this unannounced show, a word or something that makes no sense until we know what it is." It'll likely be some time before we know what the show is, so until then, DC fans will just have to stay patient.