Harrison Ford Likes To 'Have A Good Time' On Set, According To 1923's Brian Geraghty - Exclusive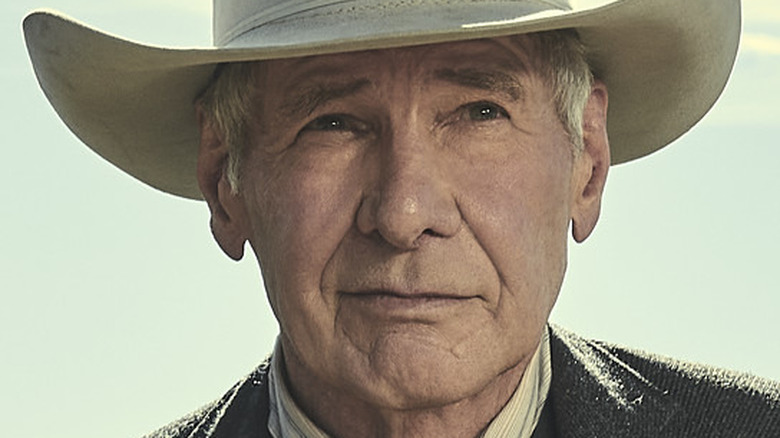 James Minchin III/Paramount+
Harrison Ford is a consummate professional, having an impressive six-decade career under his belt that includes the blockbuster "Star Wars" and "Indiana Jones" franchises, as well as films like "Blade Runner," "Witness," and "Air Force One."
His latest high-profile endeavor is the record-breaking Paramount+ series "1923," a "Yellowstone" origin story that streams on Sundays. The neo-Western drama follows Ford's character, Jacob Dutton, as he leads the Dutton family dynasty into its next phase during the early 20th century, laying the groundwork for how Kevin Costner's John Dutton III became the most powerful man in the state of Montana.
Still, despite being the legendary actor that he is, the 80-year-old Ford likes to have a good time on set, according to "1923" co-star Brian Geraghty, who plays Jacob's loyal ranch foreman, Zane. During an exclusive interview with Looper, Geraghty explained exactly what it's like keeping up with such an iconic actor like Ford.
Harrison is 'very funny and dry'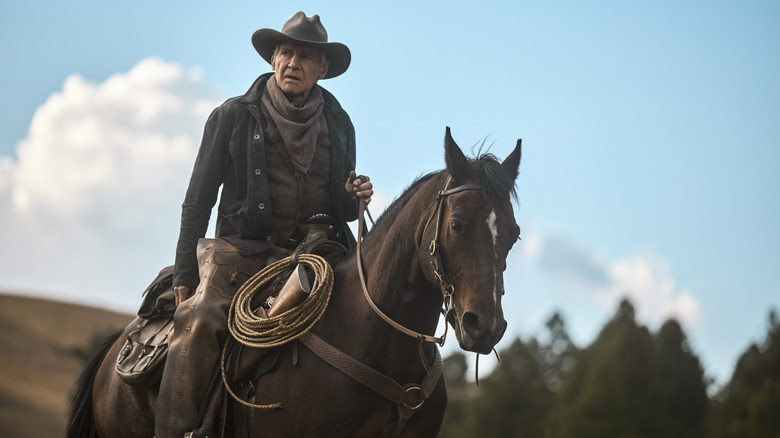 Emerson Miller/Paramount+
Brian Geraghty has built his own impressive career, appearing in "Jarhead" and "The Hurt Locker" and starring in "Boardwalk Empire" and "Chicago P.D." In 2020, he was on the Quibi television series based on the 1963 show and the 1993 Ford-starring film "The Fugitive," leaving Geraghty with a loose connection to his "1923" co-star.
When asked what it's been like playing the right-hand man of a living legend like Harrison Ford, Geraghty admitted to being overwhelmed at first.
"Initially, it's intimidating and a little scary when you see him," said Geraghty. "Then, it becomes two actors trying to figure out their parts together and support each other. I think Harrison is aware of who he is, and not in a way where he tries to make you feel uncomfortable, which is great."
As for Ford's personality, Geraghty was quick to point out how much fun the veteran actor is. "He's very funny and dry, and he likes to have a good time at work," he said, adding an amusing story about how the octogenarian doesn't always take things so seriously.
"We were riding horses, and they said, 'Harrison, you're going too fast. Can you slow down?' And he says, 'Sure, I'll slow down.' I said, 'Just walk your horse.' They yelled, 'action.' He kicks his horse, [saying] 'Yah!' Then we're taking off. That's one instance where the guy's 80 years old, and he's on a horse running down Main Street in Bozeman, Montana, in 1923, and I can't even keep up with him. It's crazy."
"1923" streams new episodes on Sundays on Paramount+.