Michelle Yeoh Didn't Need Any Convincing To Join The Witcher: Blood Origin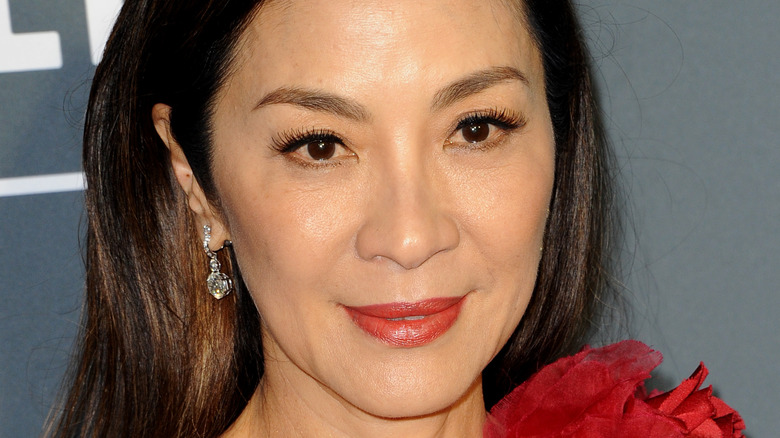 Tinseltown/Shutterstock
Saying that Michelle Yeoh takes well to genre fiction is like saying a duck takes well to water. Duh. Over the years she has proven herself to be a profoundly versatile actor, including in the worlds of fantasy and science fiction — from her time as Captain Philippa Georgiou on "Star Trek: Discovery," to her critically lauded performance as Evelyn Wang in "Everything Everywhere All at Once," to her appearance in "The Mummy: Tomb of the Dragon Emperor." She's even scheduled to make her debut in the "Avatar" franchise, starting with the third film (via Dexerto).
So the decision to cast Yeoh in "The Witcher: Blood Origin" was bound to be greeted with enthusiasm. The prequel to the hit Netflix fantasy-adventure show definitely scored when Yeoh joined the cast as nomadic sword-elf Scian. Even audiences and writers who find "Blood Origin" lackluster have to admit this. Zosha Millman's review in Polygon said as much: "For those less invested in Witcher lore, its trailers also promised Michelle Yeoh as a sword master, which should drastically improve the potential of almost any property."
Michelle Yeoh is a fan of The Witcher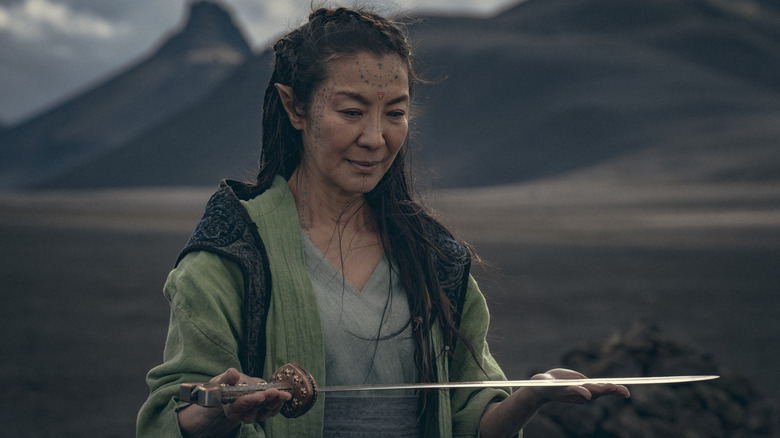 Lilja Jonsdottir/Netflix
That said, it doesn't sound like producers had to push all that hard to get Michelle Yeoh on board for "The Witcher: Blood Origin." From what she told IGN, it sounds like Yeoh is a long-time viewer and fan of "The Witcher." She also brought up her affinity –- in both her personal and professional life –- to genre television and film. "So I was already a big fan of The Witcher series," she said, "because I love this world of fantasy and science fiction and monsters and the ability to do magic and all that ... "
Yeoh also said she loved the chance to tell an origin story. After all, the fantasy world loves a good prequel, and so do studios, from "The Hobbit" to "The Ballad of Songbirds and Snakes." For its part, the lore of "The Witcher" -– as relayed in both the series and the video game –- contains plenty of opportunities for origin stories. "And for me that's always fascinating, mysterious, and interesting. So well, how do you say no to that?"