Breaking Bad And Mad Men Showed Branden Jacobs-Jenkins How Kindred Could Be Adapted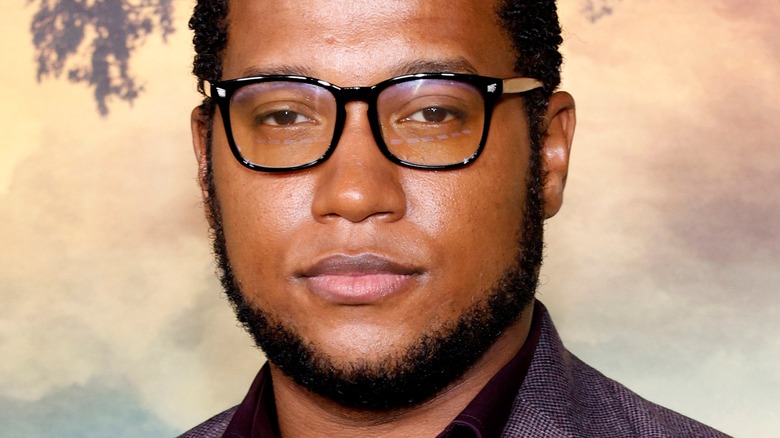 Ovidiu Hrubaru/Shutterstock
When it comes to Hulu's adaptation of the Octavia Butler novel "Kindred," perhaps the last points of comparison for viewers would be "Breaking Bad" or "Mad Men." Butler's genre-bending book and its adaptation of the same name both revolve around a woman named Dana (Mallori Johnson), who finds herself able to travel back in time to a slave plantation in the Antebellum. There, she meets her ancestors and faces horrifying choices that will shape the present. Additional cast members include Kevin Franklin, Thomas Weylin, and more. The series would, on the surface, seem to have little in common with the drug drama of "Breaking Bad" or the corporate malaise of "Mad Men."
And yet, according to "Kindred" showrunner Branden Jacobs-Jenkins, those were the shows that helped him realize there might be a space for something as socially and emotionally complex as Butler's material on television. Butler was the first Black woman to win both the Nebula and Hugo awards, and the first science fiction writer to receive a MacArthur Genius grant and is now considered the progenitor of Afrofuturism — a genre that explores Black identity and liberation through a blend of science fiction, fantasy, and other tropes (via Salon). But her works, which range from time travel narratives to climate dystopias, have, until now, never been adapted to the screen, making "Kindred" the first of its kind.
Yet according to Jacobs-Jenkins, were it not for the prestige AMC dramas of the aughts, "Kindred" might never have arrived in its televised form.
Early '00s antiheroes showed Jacobs-Jenkins he could do justice to Octavia Butler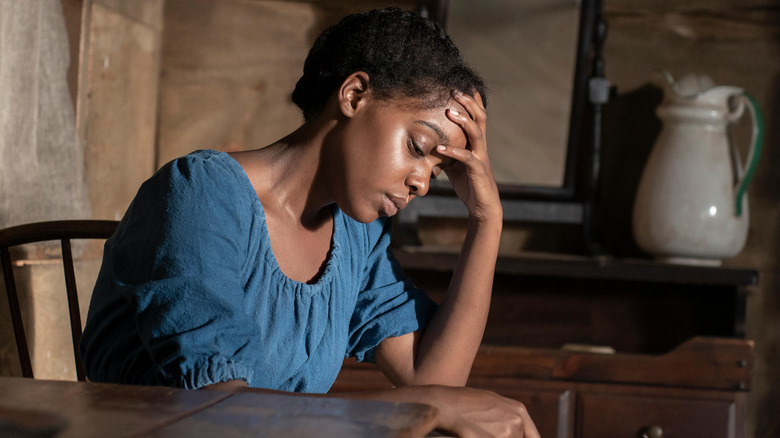 Hulu
Speaking to IndieWire, "Kindred" showrunner and head writer Branden Jacobs-Jenkins explained that the great anti-hero dramas of the late 2000s showed him that there was a way to tell rich, character-driven narratives in the medium of television. "[I saw "Mad Men" and "Breaking Bad"] engaging a viewership, not playing the game of like, 'guess what happens,' but like you were really watching a writer write in real time," said Jacobs-Jenkins, who also wrote and consulted on HBO's "Watchmen" miniseries, another project that deals heavily with themes of racial injustice throughout history. "I felt like there was a real sense of feeling time pass, like the pleasure inside that space is watching these characters develop and grow."
So, while "Kindred" might deal with time travel and generational trauma, completely different in genre compared to the more standardized narratives of "Breaking Bad" or "Mad Men," Jacobs-Jenkins hoped to capture the same depth of character that made those series so great. "That was part of what was making the show," he said. "You were paying attention to that, as opposed to just like, 'This is a season of television. I hope it comes back next season.'"
"Kindred" seems to have opened the floodgates for Butler adaptations. HBO has ordered a series based on "Fledgling," the author's final novel. Meanwhile, Amazon Prime is adapting "Wild Seed" with Viola Davis (via Deadline), and indie kingpin A24 is putting the climate survival dystopia "Parable of the Sower" to film.