The Two That '70s Show Cast Members That Kurtwood Smith Was Closest With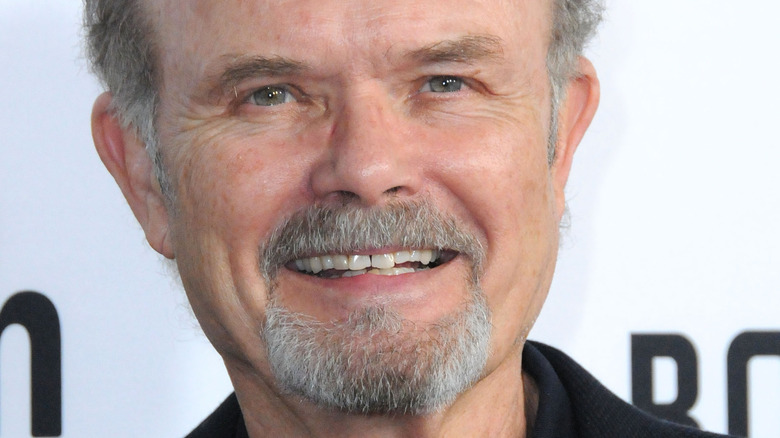 Barry King/Getty Images
For eight seasons, "That '70s Show" dominated television. It had a simple premise with an engaging hook, following the lives of several teenagers as they come of age in Wisconsin, set against the backdrop of the rebellious 1970s. On a weekly basis, people would tune in to see the latest shenanigans from Eric Forman (Topher Grace), Donna Pinciotti (Laura Prepon), Michael Kelso (Ashton Kutcher), and more. Often, these wacky adventures would land them on the wrong side of Eric's dad, Red Forman (Kurtwood Smith), who frequently made threats to put his foot in a not-so-very-nice place.
The show ended in 2006, but its legacy remains secure. That's evident from the fact the show's getting a brand new Netflix spin-off in the form of "That '90s Show." As the title suggests, the show picks up a couple of decades later to see what Eric and Donna's daughter is up to as she spends the summer with Red and Kitty (Debra Jo Rupp). With the return of much of the original cast, it's clear the actors still have a soft spot for the show. That was abundantly clear several years ago when Smith did a Reddit AMA where he was asked who his favorite cast member from "That '70s Show" was. 
Kurtwood Smith was closest with Debra Jo Rupp and Topher Grace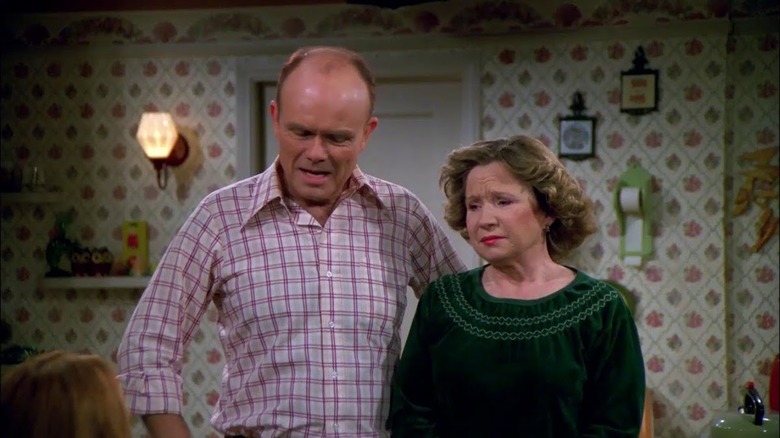 Fox
When you spend eight years on a show, you naturally grow pretty close with your fellow castmates. After all, much of the year is spent filming the show, especially when you're a main cast member, as was the case with Kurtwood Smith playing Red Forman. Years after "That '70s Show" ended, he was asked in a Reddit AMA who he was closest to on the set of the show. Smith responded, "Oh, closest to would be [Debra] Joe! And then Topher [Grace]. But over 8 years, you get pretty close to everybody. But those 2 in particular because I worked with them more."
Red Forman didn't necessarily get into shenanigans like the younger cast members. But he was always there with a stern lecture and vague threats whenever the kids got out of line. Most of the time, his anger was directed toward Eric, but it's nice to hear the two got along when the cameras weren't rolling. 
And the actors apparently still keep in touch to this day. Topher Grace stated in an interview that he still apologizes to Smith and Rupp whenever he sees them because he was so inexperienced when he was first cast on "That '70s Show." Fortunately, he'll bring a lot more experience to the table when "That '90s Show" airs.