Why Michael From Will Trent Looks So Familiar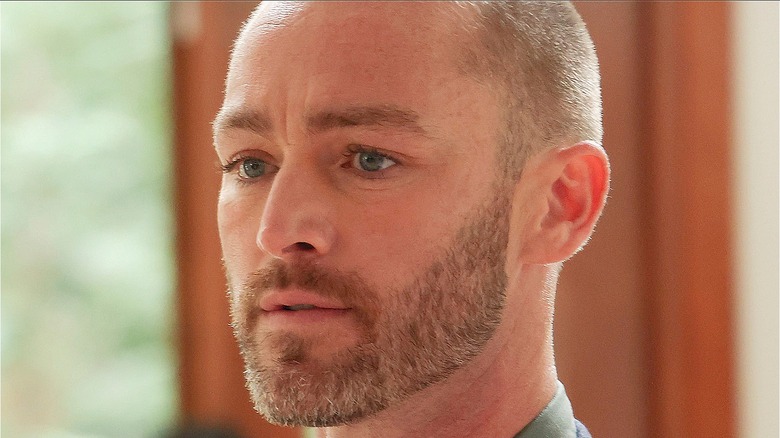 ABC
It's only the first week of January, and already we have a contender for best new show of the year. ABC's "Will Trent" premiered on the third day of 2023, bringing Karin Slaughter's bestselling novel series to life for the first time. If you haven't caught the first two episodes yet, the series follows a detective for the Georgia Bureau of Investigation who was abandoned at birth and grew up in the state's foster care system, giving him a unique perspective on his cases. So far, the critics agree that "Will Trent" is one of the most unique shows on TV, with Decider comparing it to an old-school, character-driven detective show in the vein of "Monk," "Psych," or "Rizzoli & Isles."
Leading the cast of "Will Trent" is Ramón Rodríguez. He's joined by an impressive roster of performers, which includes Erika Christensen, Iantha Richardson, and Jake McLaughlin. McLaughlin plays Michael Ormewood, an Atlanta detective who couldn't be more different than Will, as he comes from an upper-middle-class background, served in the military, and overall cultivates a "tough guy" image.
Per IMDb, "Will Trent" marks McLaughlin's 36th TV or film credit, so there's a good chance you've seen him before. Here are his career highlights.
Jake McLaughlin has made guest appearances on several popular TV dramas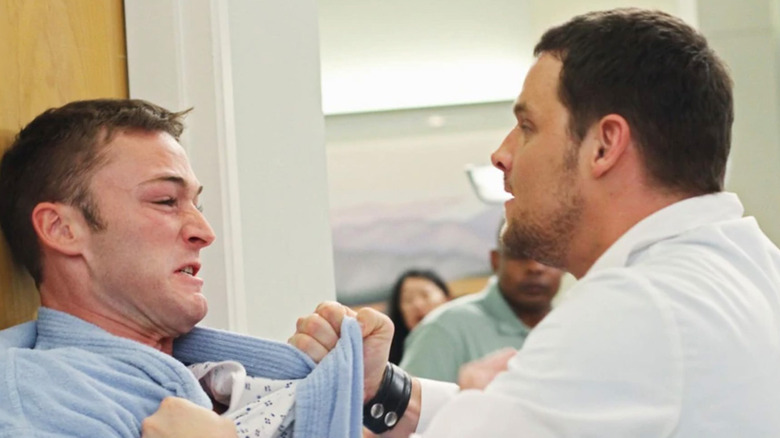 ABC
McLaughlin's first screen credit came in 2007, when he appeared as Specialist Gordon Bonner in the film "In the Valley of Elah." He followed that up with a string of roles on hit network police procedurals. That same year, McLauglin appeared on the flagship "CSI" series as Matt Bartley, the wheelchair-bound brother of the main victim in the Season 2 episode "A La Carte."
In 2008, McLaughlin appeared on the "CSI" spinoff series "CSI: Miami" as Sam Laughlin, a valet who catches a man stealing gasoline and lights him on fire to "teach him a lesson." Later that year, McLaughlin appeared on another CBS series, "Criminal Minds." This time, he played Officer Tom Kayser, a rookie Phoenix police officer and a victim of the serial killer nicknamed "Animal."
The following year, McLaughlin appeared on yet another CBS crime procedural, "Cold Case." His character, James Addison, is a supervising cadet for a murdered soldier named Kate Butler, who was the subject of the episodes "The Long Blue Line" and "Into the Blue."
In 2010, McLaughlin completed the "CSI" trifecta by guesting on "CSI: Los Angeles." This time around, he played Keith Rush, the brother of a US Navy yeoman who perished in an illegal street racing accident. Later in 2010, McLaughlin landed the role of Aaron Karev on the ABC series "Grey's Anatomy." Aaron is the brother of Grey Sloan Memorial's former chief of pediatric surgery, Alex Karev (Justin Chambers). When Aaron arrives at Alex's hospital for hernia surgery, he learns that Alex has gotten married and had a child without telling him, which sets off a violent confrontation.
Jake McLaughlin played William Tate on Believe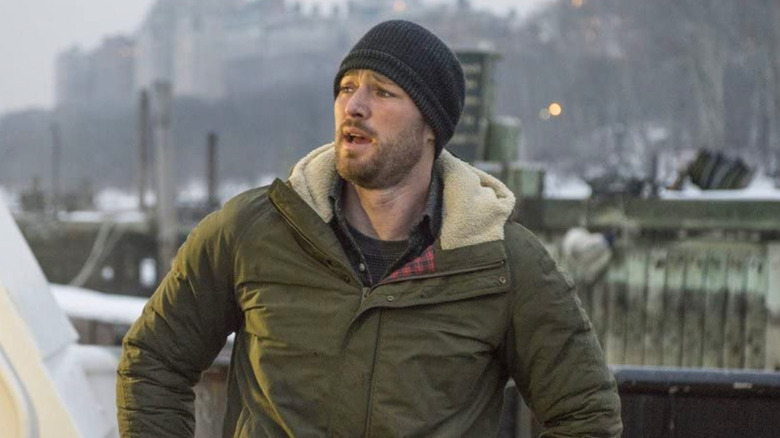 NBC
An Army veteran himself (per The New York Post), Jake McLaughlin has made a career out of playing military and law enforcement types, but In 2014 he played their diametric opposite–in a co-lead role, no less.
"Believe" is the short-lived NBC series from executive producers J.J. Abrams and Alfonso Cuarón about a ten-year-old girl named Bo Adams (Johnny Sequoyah), who possesses several supernatural powers like telekinesis and the ability to see the future. She's protected by a shadowy organization that's devoted to the defense of people with powers like hers. The series begins when the organization's leader, Dr. Milton Winter (Delroy Lindo) springs a death row inmate out of prison moments before his execution and appoints him Bo's caretaker. That inmate is named William Tate, who's played by McLaughlin. William and Bo then travel throughout the country helping people. On top of that, they have to stay one step ahead of another shadowy organization called Orchestra, which wants to weaponize Bo's powers.
For McLaughlin, the biggest challenge on "Believe" wasn't playing someone on the wrong side of the law, it was working with an Academy Award-winning filmmaker like Cuarón, whose meticulous style meant long days of rehearsing camera setups. "The way that they're executing it is groundbreaking, as far as I'm concerned, because there's not a show out there that's doing it this way," McLaughlin said (via ScreenSlam).
Jake McLaughlin played Ryan Booth on Quantico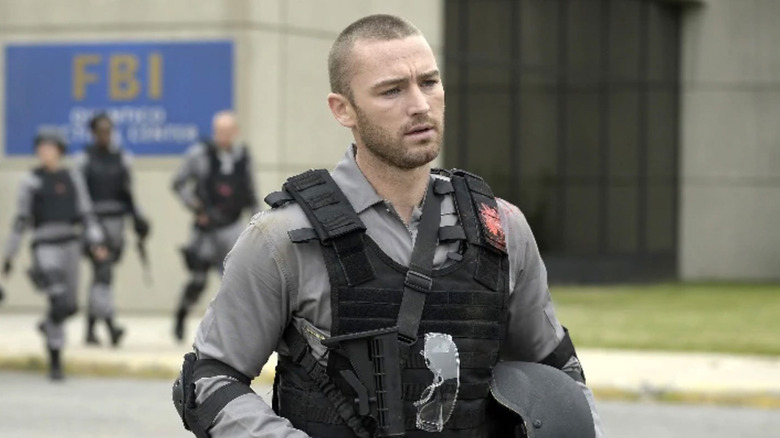 ABC
Returning to his police procedural roots, McLaughlin starred in all 57 episodes of the ABC espionage/political thriller "Quantico" (2015-2018), which is about an FBI recruit named Alex Parrish (Priyanka Chopra) who's suspected of masterminding a deadly terrorist bombing at Grand Central Station in New York City and goes on the lam. The show originally featured two timelines: Alex and her FBI cohort's training at Quantico, and Alex's subsequent life on the lam.
McLaughlin plays Ryan Booth. He starts off as Alex's fellow FBI recruit, but is secretly a CIA operative tasked with surveilling her. They also have a brief romantic relationship. After the bombing, he becomes one of the lead investigators assigned to bring her in. Eventually, Ryan learns that his supervising officer, Liam O'Connor (Josh Hopkins), is the real mastermind behind the bombing.
In the show's third and final season, Ryan plays a pivotal role. Three years after the bombing, when Alex is living in hiding in Italy, Ryan's wife Shelby (Johanna Braddy) is kidnapped by an international arms dealer named "the Widow." Desperate, Ryan brings Alex out of exile to help rescue Shelby.
Jake McLaughlin played Gary Hall on Black Bird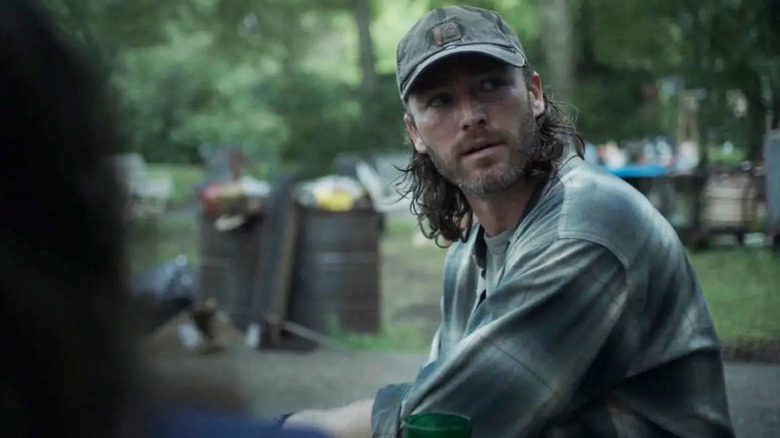 Apple TV+
"Black Bird" is the critically acclaimed 2022 Apple TV+ series that stars Taron Egerton as Jimmy Keane, a charismatic arms dealer who's sentenced to decades in prison. The story begins when the government approaches him with an offer: if Jimmy can use his charisma to coax a confession out of his fellow convict, serial killer Larry Hall (Paul Walter Hauser), he'll be set free. What follows is a cat-and-mouse game that forces Jimmy to confront the darkest aspects of human nature.
One of the show's pivotal characters is Jake McLaughlin's Gary Hall. It's explained that Gary is Larry's identical twin brother, although the two now look nothing alike. The two brothers have a complicated relationship, to say the least. Gary is fully aware of Larry's violent tendencies–according to Newsweek, Larry tried to kill Gary many times himself–but he also feels a need to protect his brother, which is why he's reluctant to tell the police what he knows. Gary has one of the bigger story arcs on the series, as he gradually comes to accept the truth about what his brother has done.