Why Faith From Will Trent Looks So Familiar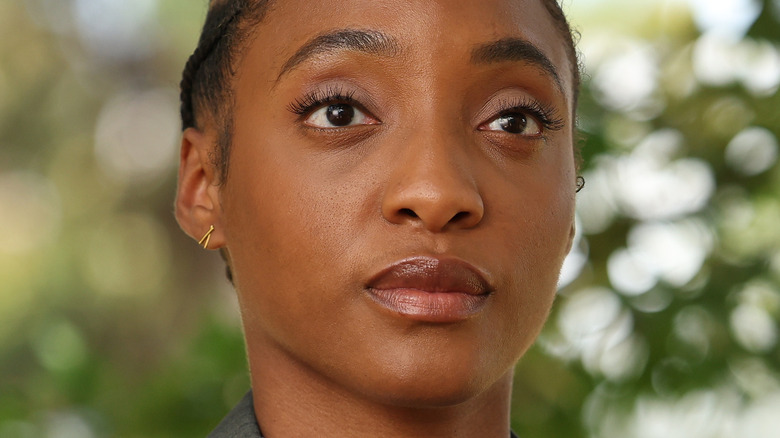 ABC/Matt Miller
In the new ABC series "Will Trent," based on a series of novels by Karin Slaughter, Ramón Rodríguez plays the title character, a Special Agent who works for the Georgia Bureau of Investigation. Abandoned as a child and shaped by his experiences in the dysfunctional (to put it mildly) Georgia foster care system, Trent — who's also dyslexic — has a particular, damaged kind of empathy that he brings to his cases and works hard to ensure that justice is served for the people he's attempting to help.
Launching on January 3, 2023, as a midseason premiere (according to Deadline), "Will Trent" has earned solid reviews so far from both viewers and critics. Along with Rodríguez, the cast includes Erika Christensen as Trent's on-and-off girlfriend, undercover detective Angie Polaski, Jake McLaughlin as smart-aleck cop Michael Ormewood, and Iantha Richardson as Trent's reluctant partner, Faith Mitchell.
Born in Washington D.C. on June 16, 1990, Richardson graduated from Fordham University and the Alvin Ailey School with a Bachelor of Fine Arts degree in Dance. She began actively pursuing acting when she moved to Los Angeles and began attending theater classes. Richardson's list of credits isn't that long yet, but if you think she looks familiar now, it includes some high-profile productions in which you've almost certainly seen her.
This is Us was a huge break for Iantha Richardson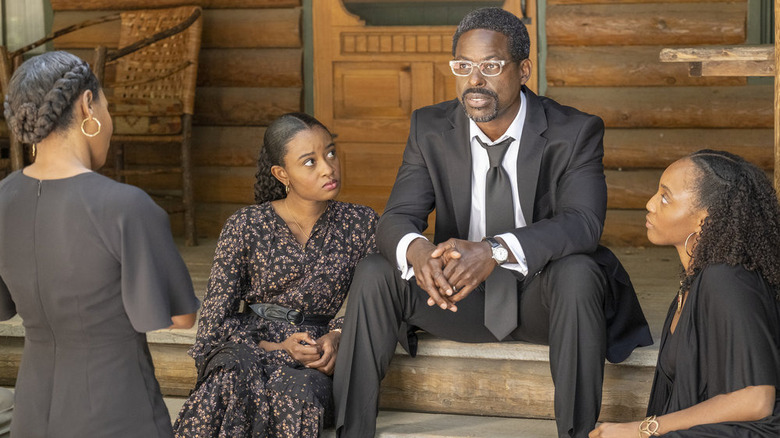 Ron Batzdorff/NBC
Iantha Richardson's first listed credit on IMDb is for a 2014 video game called "The Big Show," followed by a sprinkling of appearances in short films and TV series, including a few episodes each of "Jones" and "Journey of a Goddess." But Richardson's career took a notable leap in 2017, when she landed a role as the adult version of Tess, the daughter of Randall and Beth Pearson (Sterling K. Brown and Susan Kelechi Watson) in the Top 10 NBC series "This is Us."
In the time-shifting family drama, Richardson was seen in flashforwards as the older version of one of the Pearsons' three children, who grows up to be a social worker. The phenomenally successful series ran for six seasons and averaged a 94% rating on Rotten Tomatoes for the length of its run. Richardson made her debut during Season 2, also showing up during the next four seasons for 10 episodes.
As that Rotten Tomatoes score bears out, "This is Us" was one of the most highly acclaimed TV series of the past decade, winning or nominated for multiple Primetime Emmys, Golden Globes, Critics Choice Television Awards, NAACP Image Awards, and many more. It was the kind of series that any up-and-coming young actor would jump at — and it took Richardson to the next step of her career.
American Soul and Good Trouble kept Richardson in the public eye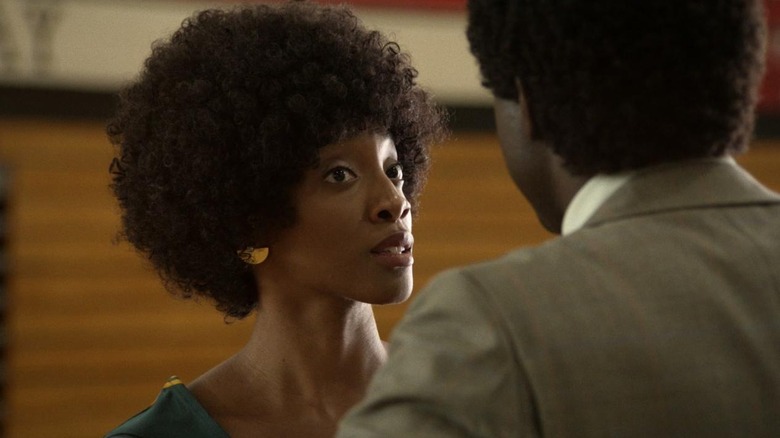 BET
During her recurring run on "This is Us," Richardson landed a featured role in the TV series "American Soul." Premiering on BET in 2019, the show told the story of pioneering Black television host and producer Don Cornelius, who created the long-running music and dance show "Soul Train."
Richardson played Tessa Lorraine, a trained ballerina who became the dance coordinator for "Soul Train," a role which fit nicely with Richardson's own background as a dancer. The show lasted for two seasons, finishing up in 2020, with Richardson on board for all 16 episodes. Richardson told Reel360 that watching "Soul Train" itself, with its emphasis on Black music and Black faces on the stage, "opened my eyes to everything that I could be."
Around the same time as she appeared on "American Soul," Richardson began turning up on "Good Trouble," a Freeform sitcom that was a spinoff of the popular family comedy "The Fosters." That show's finale after five seasons served as an introduction to "Good Trouble," in which Richardson played the recurring role of Tolu. Although she showed up in the fourth and most recent season for one episode, it's not clear whether Richardson will return for an already announced fifth year — but for now, you can catch her on "Will Trent."