The Beloved Anime That Beat Out Stranger Things For Most Watched Show In 2022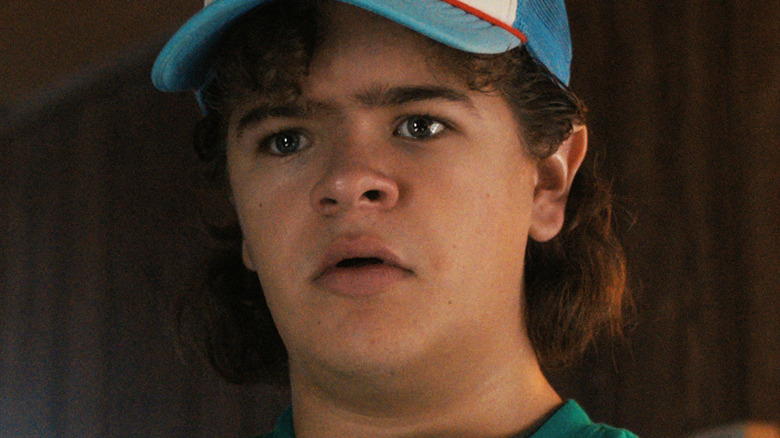 Netflix
While Netflix tends to cancel a decent number of original series — "Warrior Nun," for example, is arguably among the most devastating TV cancellations of 2022 — its longtime flagship supernatural adventure drama "Stranger Things" has remained a big hit for the streaming service ever since its premiere in 2016.
Volumes 1 and 2 of "Stranger Things" Season 4 dropped on Netflix in May and July of 2022 respectively, and continued to draw in viewers in record numbers. Nielsen viewership data for "Stranger Things" Season 4, Volume 2, for example, earned it the number two spot on the company's list of shows streamed for the most amount of minutes total. In the number one spot is none other than "Stranger Things" Season 4, Volume 1, cementing the status of this "Stranger Things" season as a historically successful hit for Netflix.
Meanwhile, anime is becoming increasingly popular not just on streaming services dedicated solely to the medium like Crunchyroll, but on the big names in the streaming wars too. For instance, Season 5 of "Jojo's Bizarre Adventure" ascended to Netflix's top 10 shortly after its streaming premiere. In fact, according to data gathered by one particular company, "Stranger Things" was merely the second most-watched show of 2022. In first place, beating out "Stranger Things," is one of the biggest shows in anime history.
More people around the world watched One Piece than Stranger Things
On January 3, 2023, an app called TV Time posted a list of the shows its user base viewed the most in 2022. Despite its massive streaming numbers, "Stranger Things" merely landed in the number two spot. Beating it in first place was none other than the long-running shonen anime mega hit "One Piece."
While the fact that this list is based solely on data that TV Time aggregated likely means that its data is somewhat skewed — since its an app, for example, the TV Time user base is possibly younger than the TV watching public at large — "One Piece" is the only anime in any of the list's top six spots. It seems that anime, then, isn't inherently more popular on TV Time than live action series. Rather, "One Piece" is a massively popular TV show, anime or not.
One possible reason for "One Piece" becoming so big in 2022 is that the theatrical premiere of "One Piece Film: Red" was majorly successful (via Anime News Network), likely drawing in new viewers to the show. Meanwhile, plenty of those who already became invested in the series at some point during its 20 plus years on the air are doubtlessly still watching too. "One Piece" animator Henry Thurlow claimed that 2023 will be the best in the franchise's history, so another big year may still be in store for 2022's number one TV show.