Stranger Things 4 Volume 2's Eye-Popping Numbers Are Officially In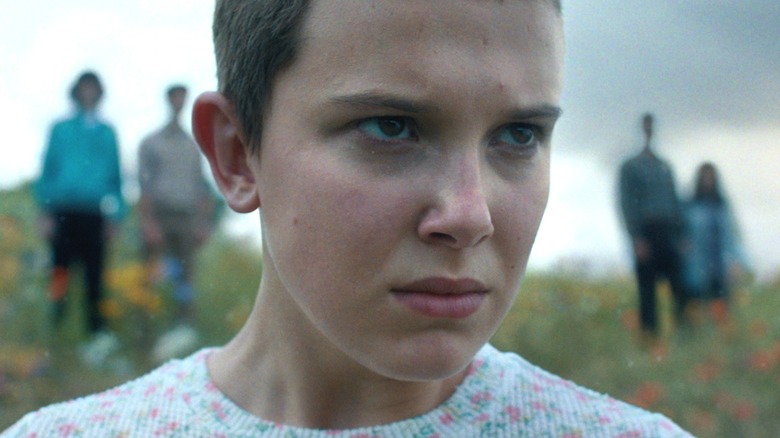 Netflix
There's no question that "Stranger Things" Season 4, Volume 2 has been incredibly popular among fans. Nearly a month after the last two episodes of Season 4 dropped on Netflix, the latest season of the series still holds the No. 2 spot on Netflix's Top 10 – Global streaming list. With nearly 75 million hours of view time, the public just can't seem to get enough of the Hellfire Club and everything else revealed about The Upside Down in Season 4. 
In Volume 1, viewers are introduced to Vecna (Jamie Campbell Bower), the biggest threat from the Upside Down. This occurs shortly after Vecna gruesomely murders Chrissy Cunningham (Grace Van Dien) in front of Eddie Munson (Joseph Quinn), Hellfire Club leader and a relatively new friend of Dustin (Gaten Matarazzo) and Mike (Finn Wolfhard). It takes a while to put it all together, but ultimately, a very spread-out cast manages to bring the latest battle against Vecna to a violent crescendo in the "Stranger Things" Season 4 finale. 
From beginning to end, Season 4 kept fans on the edge of their seats, and Volume 2 is still blowing up on social media (via Pop Culture). Now, more viewing statistics are in that will melt fans' minds.
Stranger Things 4 Volume 2 has the second-highest viewing record ever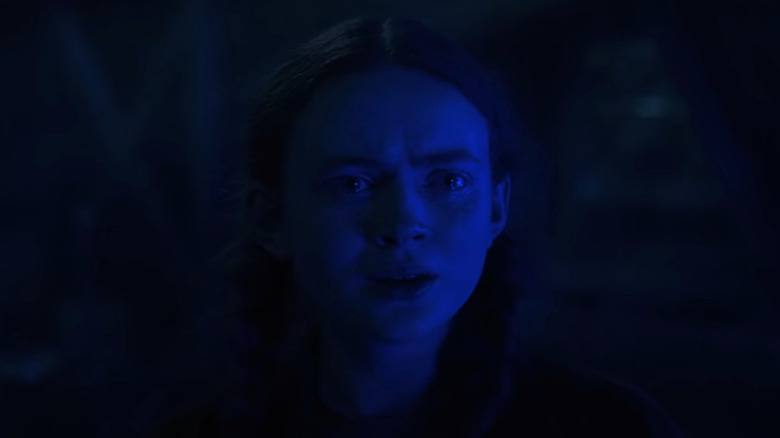 Netflix
According to information provided by the Nielsen Streaming Top 10, "Stranger Things" Season 4, Volume 2 holds the second-highest viewing record ever for a streaming series (via TheWrap). Right now, Volume 2 sits in second place at 5.9 billion viewing minutes. It's only beaten out by "Stranger Things" Season 4, Volume 1, which racked up 7.9 billion viewing minutes when it premiered back at the end of May. 
In fact, Volume 2 even bumped out Netflix's "Tiger King" series, which previously held the second-place prize at 5.3 billion viewing minutes. It isn't particularly surprising that both volumes of "Stranger Things" Season 4 would clinch those spots on Nielsen's list. The show has received great reviews consistently since it began back in 2016 (via Rotten Tomatoes) and has proven abundantly popular on the streaming site. 
Of course, in terms of viewing minutes, it could also be argued that the latest season of "Stranger Things" had a bit of an advantage from the beginning. The first eight episodes of the season run in excess of an hour, while Episode 9 ("The Piggyback") is nearly 2.5 hours. Notably, the Duffer Brothers have teased that while the series finale will also be feature-length again, they don't expect it to reach the heights of Season 4's closer (via Entertainment Weekly).