Agents Of SHIELD: Get Your First Look At Yo-Yo's New Robotic Arms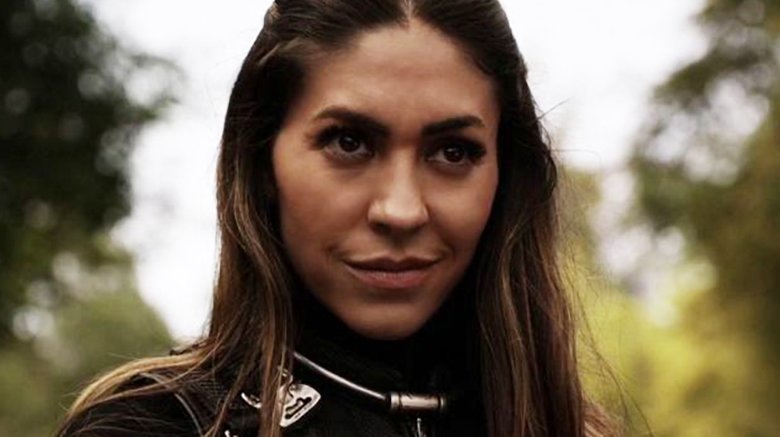 Contains spoilers for Marvel's Agents of S.H.I.E.L.D. season 5
Marvel's Agents of S.H.I.E.L.D. favorite Yo-Yo Rodriguez, played by Natalia Cordova-Buckley, has finally achieved her comic book look. After losing both her arms in an intense battle with General Hale's wicked daughter Ruby, portrayed by former Disney starlet Dove Cameron, Yo-Yo now rocks two robotic limbs.
Courtesy of IGN, we have the first look at Yo-Yo's mechanical arms from Agents of S.H.I.E.L.D. season 5, episode 16, titled "Inside Voices." In previous episodes, fans have watched Yo-Yo work toward recovery, a painful and heartbreaking process that only turned around when Mack (Henry Simmons) retrieved a pair of robot drone arms to help get his partner back in good spirits and capable physical shape.
Yo-Yo's new arms in Agents of S.H.I.E.L.D. reflect how the character has long appeared in the corresponding Marvel comic series, and look pretty darn great for a small-screen budget. Fans will surely be excited to finally see television Yo-Yo and comic Yo-Yo look the same. We can also bet that actress Cordova-Buckley is over-the-moon happy about her character's electronic appendages, as she's been requesting them on the show "for years," according to executive producers Jeff Bell and Jed Whedon. 
Bell and Whedon told IGN that Cordova-Buckley has been eagerly awaiting the chance for Yo-Yo to get closer to her comic book roots as Slingshot, and a major part of that is having robotic arms. 
"We're just being true to the character, you know? In the comics, when you first meet her in Secret Warriors — her first fight ever — she loses both arms," Bell said with a laugh. "Ever since [Cordova-Buckley] showed up, she goes, 'When do I lose my arms? When do I lose my arms?' We're like, 'Coulson [Clark Gregg] lost a hand! Come on, really?'"
Though Yo-Yo's physical form is coming back together with these new additions, she'll still have to grapple with the emotional ramifications of her injury. As Whedon explained, "This is proof that everything that she saw in the future is coming true and is real. And I think that any part of her that doubted it [is gone] ... She sits with Mack in [episode] 11, and says, 'Yeah, maybe we're gonna keep that from happening, maybe I shouldn't think about it, maybe I shouldn't worry about it too much.' And now it's happening much faster than she thought. So, I think her agenda of trying to fix these things and her emotional drive behind it will be intensified."
We'll see plenty more of the new-and-improved Yo-Yo, plus the rest of the Agents, soon. Marvel's Agents of S.H.I.E.L.D. currently airs on Fridays at 9 PM on ABC.