Agents Of SHIELD Could End With Season 5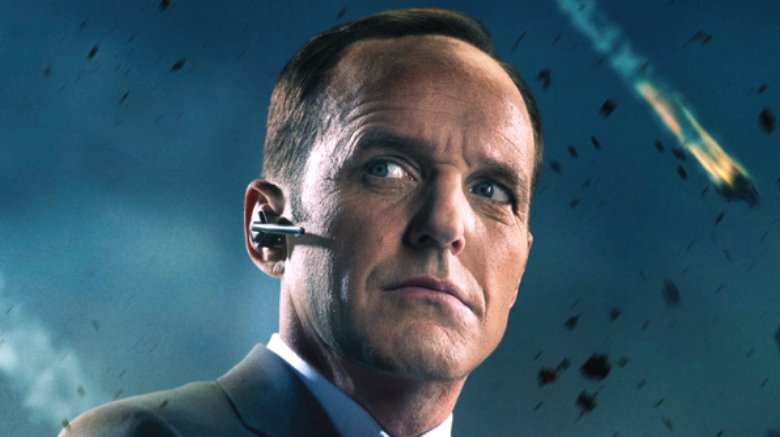 ABC
The season 5 finale of Marvel's Agents of S.H.I.E.L.D. might turn out to be the series finale.
After a few cancelation scares in the past and reason to believe a sixth season could be a longshot, showrunners Jed Whedon and Maurissa Tancharoen told TV Line they're writing the season 5 finale as a potential end point for the Avengers spinoff on ABC.
"We know what it is," Tancharoen said, explaining that the final episode of season 5 could serve as "either" a season or series finale. Whedon added, "Yeah, we're ready for if this is the end. We're definitely going to make it rewarding either way."
Whether it really is the end for the show or if ABC does give it a sixth season, Whedon said they'll be prepared. "We can certainly pivot and there are certain things that we're putting in that at the last minute could be adjusted," he said. "But we know at the end we're not moving off that mark. We're going to do what we were planning to do, and I think that it'll be thrilling either way."
Agents of S.H.I.E.L.D. premiered in 2013 and revolves around Phil Coulson, the character that Clark Gregg originated in the Marvel Cinematic Universe. Together with his team of agents, Coulson must handle unusual cases and enemies, including Hydra.
This season will see the show reach the landmark 100th episode on March 9, and Tancharoen teased "It's definitely an emotional game changer." Whedon echoed that statement. "I think that nothing will be the same after [Episode 100]."
Last year, there were reports that Marvel forced ABC to renew the series for season 5, but ABC president Channing Dungey recently seemed to be optimistic about the future of the show. "The creative this season, I honestly think, has been the strongest it's ever been," she said (via Entertainment Weekly). "We've been really excited about what the producers have been talking about for the second half of the season," she said. "I'm really looking forward to hearing them come in and talk about what their ideas would be for season 6, so we can make a better determination about whether we're going to order another season or not."
We'll likely hear more about the future of the show in the coming months. The season 5 finale is expected on May 18.