The Rookie: Feds Fans Are Overjoyed To See Garza On The Mend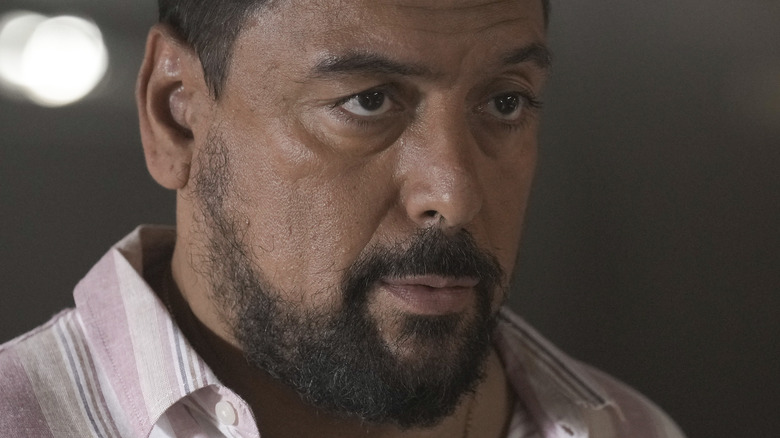 Scott Everett White/ABC
"The Rookie: Feds" fans have been concerned about Matthew Garza (Felix Solis) after that shocking fall finale ending, which saw the recently exonerated supervisory special agent have a heart attack at the gravesite of Camilla Nava (Marisol Miranda), his lover who had died years before. While he had casually informed Laura Stenson (Britt Robertson) that he'd had a stent put in his heart recently and would most likely have a double bypass soon, it didn't come soon enough. Between the stent and Garza's admitting to Simone Clark (Niecy Nash) that he was tired, his collapse was surprising but not unexpected.
Luckily, the return of "The Rookie: Feds" in January 2023 sees Garza in the hospital about to be operated on for a second time. It's still worrisome, but fans can breathe a sigh of relief that he is alive. But not even a heart attack and two surgeries can apparently keep Garza resting in bed. As Simone is being attacked in a different hospital room, he comes to her rescue, knocking the would-be murderer out with his IV pole. To say fans are overjoyed that Garza seems to be recovering would be an understatement.
Garza is more than ready to get back to work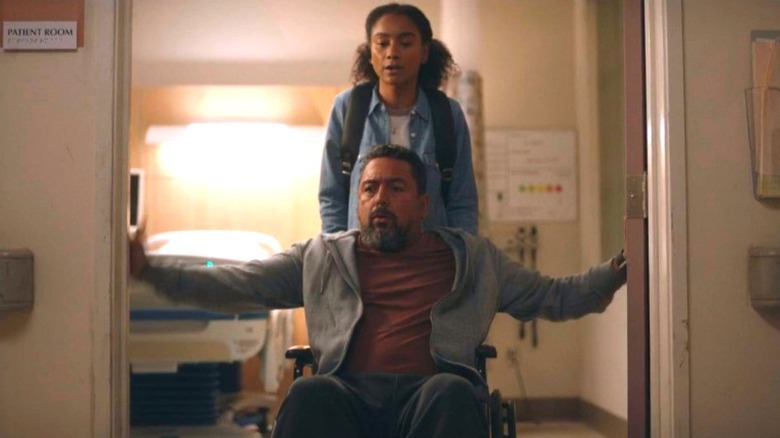 ABC
In Season 1, Episode 10, "The Silent Prisoner," Garza is not about to let a little heart emergency keep him down. After he and Simone successfully stop the attempted murder of their bank robber, Roger Armistead, Garza wants in on the action, trying to help orchestrate the plan his team is working on. "Garza's awake. Already asking about the case," tweeted @aclarkcountry. "If not for Simone's visit to Garza, and subsequent events, Bank Robber Roger would have been taken out in his hospital bed," tweeted @RobertMWalker2. "Garza never quits," tweeted @SamusSilver3. "He loves his job."
Not only is Garza eager to help track down their suspect, but he also wants in on all the office gossip. He asks about dating rumors and gives Simone advice about her living situation with her dad. "I cannot get over Garza," tweeted @Briellaaaaa_. While Simone and the team miss their boss, they want him to recover and urge him to return to his room and rest. It's obvious they just want what's best for him, but Garza is not happy about being wheeled back to bed, and neither were some fans. "Stop treating Garza like this. He's probably more relaxed working the case than sitting in his room," tweeted @csoy13.
The episode ends with Garza leaving the hospital with his niece, Elena (Michelle Nuñez), who informs him that her mom and his sisters are waiting for him at home. "They cooked, they cleaned, and they cannot wait to read you the riot act about how disgustingly you've been living," she says. Maybe that hospital bed isn't so bad after all.