Are David Krumholtz And Joseph Gordon-Levitt From 10 Things I Hate About You Friends In Real Life?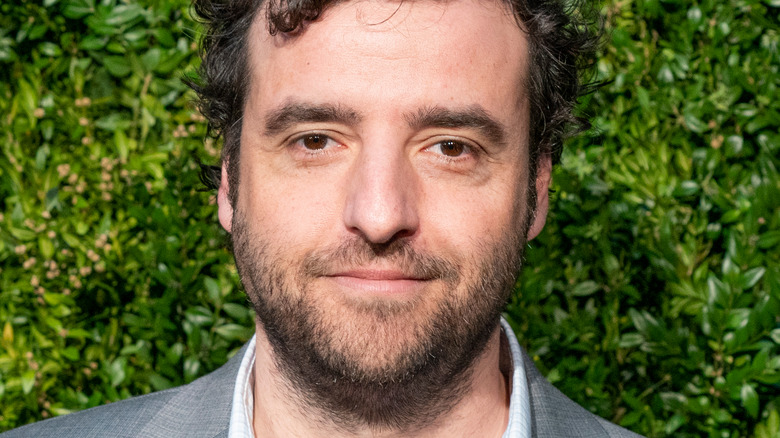 lev radin/Shutterstock
In the late '90s and early '00s, one of the most popular trends in cinema was taking the classic works of William Shakespeare and adapting them into teen movies set within modern times. While movie fans of a certain age will no doubt recall that Baz Luhrmann's 1996 romance "Romeo + Juliet" began the trend, other films like "O" and "10 Things I Hate About You" quickly capitalized on it shortly thereafter.
Based on "The Taming of the Shrew," "10 Things I Hate About You" follows the elaborate plot between teenagers Cameron (Joseph Gordon-Levitt), Michael (David Krumholtz), and Patrick (Heath Ledger) to nab dates with Bianca (Larisa Oleynik), Mandella (Susan Ray Pratt), and Kat (Julia Stiles).
Of course, in the classic comedy of errors style of many of Shakespeare's plays, their plans quickly go awry. Still, given how good the chemistry between Gordon-Levitt and Krumholtz is as the scheming pals in "10 Things I Hate About You," fans of the cult classic might find themselves wondering about how the two got along off-camera.
The two actors remain good friends to this very day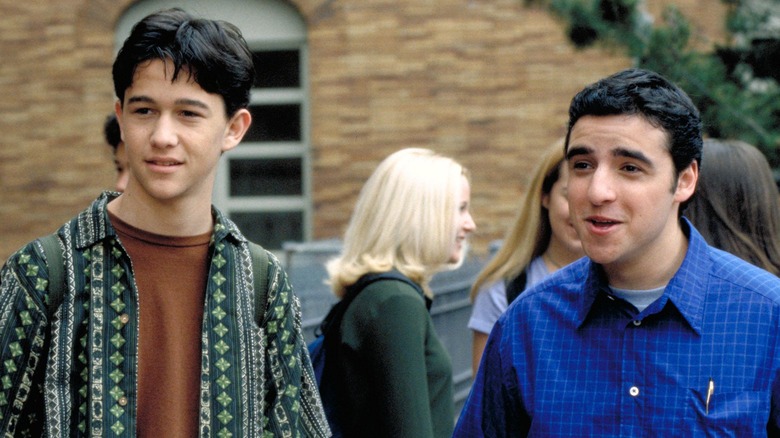 Buena Vista Pictures
David Krumholtz sat down with The A.V. Club in 2016 and talked about his role as Michael in "10 Things I Hate About You." The question quickly turned to how much of the on-screen chemistry between Krumholtz, Joseph Gordon-Levitt, and Heath Ledger was authentic.
"I think you can tell that we adored each other and that we were real friends. To this day, Joe Gordon-Levitt is a good friend," Krumholtz gushed. Though the two haven't shared the silver screen again since, Krumholtz did appear in Gordon-Levitt's TV special, "Hit RECord on TV" back in 2015 (via IMDb). Clearly the two have maintained their friendship over the years, as Gordon-Levitt told ET in 2020 that he and Krumholtz are "always in touch."
Krumholtz had more kind words to say about the rest of the cast, telling The A.V. Club, "Obviously, Heath was a great guy. Anytime I see any of those people, it's always lovely." Though Ledger sadly passed away back in 2008, it's nice to know that Krumholtz and the surviving cast members of the late-'90s teen-comedy still get along great after all of these years.