What Has Larisa Oleynik Been Up To Since 10 Things I Hate About You?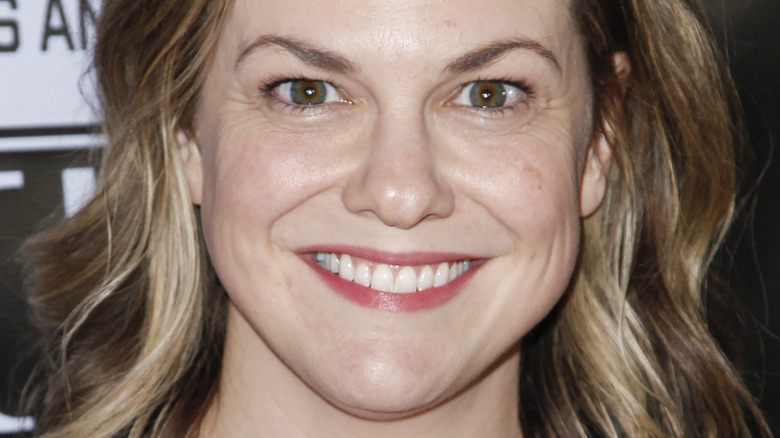 Tibrina Hobson/Getty Images
Larisa Oleynik stole the hearts of teens worldwide for her portrayal of Bianca Stratford in the 1999 coming-of-age classic "10 Things I Hate About You." Sister to Kat (Julia Stiles), Bianca desperately wants to date but is forbidden to by her strict father (Larry Miller) unless Kat does too. In this modern twist on "Taming of the Shrew," set in an American high school, Bianca eventually finds love in Cameron, played by fellow teen heartthrob Joseph Gordon-Levitt. 
Kids who grew up in the '90s also know Oleynik as Alex Mack from Nickelodeon's classic show "The Secret World of Alex Mack," which ran from 1994 to 1998. She told HuffPost, "It's funny because, for a period of time, it was very uncool to be Alex Mack, and so I'm glad that it's like cool and retro." She was one of the leads in the 1995 film adaptation of "The Baby-sitters Club." 
In an interview with Netflix After School, Oleynik thinks that film stands the test of time because "there is something about the confidence that you have as a young woman that you really just feel like anything is possible, and if that you just get the right group together and put your heads together that you can kind of do anything you dream of." She even guested on "Boy Meets World" in 1996, where she, according to E! News, shared her first kiss with Rider Strong. However, fans have often wondered what she has been up to since portraying these notable roles.
Larisa Oleynik continued working into the 2000s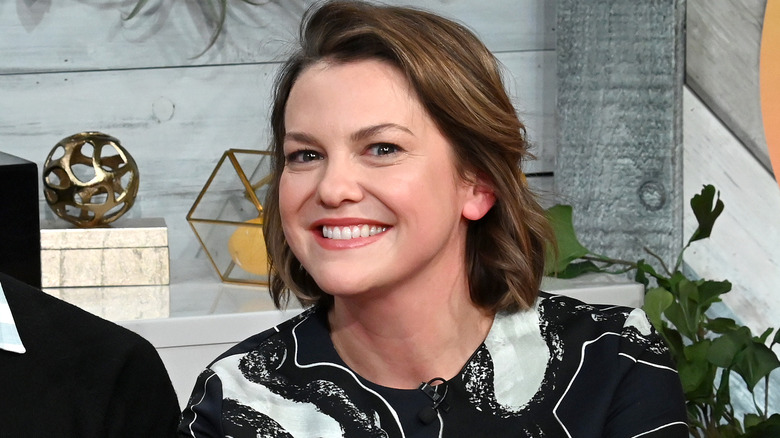 Jamie Mccarthy/Getty Images
Larisa Oleynik's career was quieter during the 2000s, as she purposely took a break from acting to go to college and pursue a degree (via Best Life Online). Besides single episode guest starring roles in shows like "Malcolm in the Middle," "Without a Trace," and "Psych," she appeared in some independent and direct-to-video films like the well-reviewed but somewhat aptly titled "Relative Obscurity" in 2007 (via IMDb). She began to get busier, taking on more roles for both the stage and screen in the 2010s.
Notably, Oleynik began working in the horror genre when she appeared in the 2014 feature film "Jessabelle" and was the lead in the 2019 feature "Animal Among Us." She told Morbidly Beautiful about the latter, "I don't even really consider this a horror movie. I mean, I don't like scary movies, but I like movies that are weird and twisty."
Larisa Oleynik is a star of stage and screen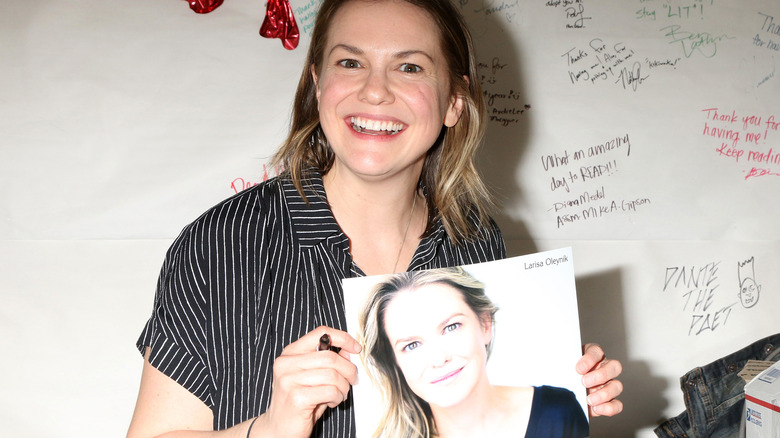 Kathy Hutchins/Shutterstock
Larisa Oleynik could be spotted quite a bit on television in the 2010s. She appeared as Cynthia Cosgrove in five episodes of "Mad Men" from 2010 to 2015. She told Aced of her time on the series, "What a great experience. Everyone should be so lucky to work on a set that is that well run."
She starred in several plays on stage, including the off-Broadway "Baghdaddy" in 2017 and "Miss Lilly Gets Boned" in 2019. However, for all her screen and stage appearances, with the new wave of reboots and spin-off series, fans are asking the tricky question of whether Oleynik will return for another go-around as Alex Mack. Yet, it seems fans may not want to hold their breath as Oleynik told Movieweb, "You know, I don't know that I'd want to tamper with it. I think as it is, it's pretty special." Audiences can and will always go back and revisit her iconic performances in both "The Secret Life of Alex Mack" and "10 Things I Hate About You." Still, Oleynik is continuing to deliver new and varying exciting performances.