The Fantastic Four Are Returning To Marvel Comics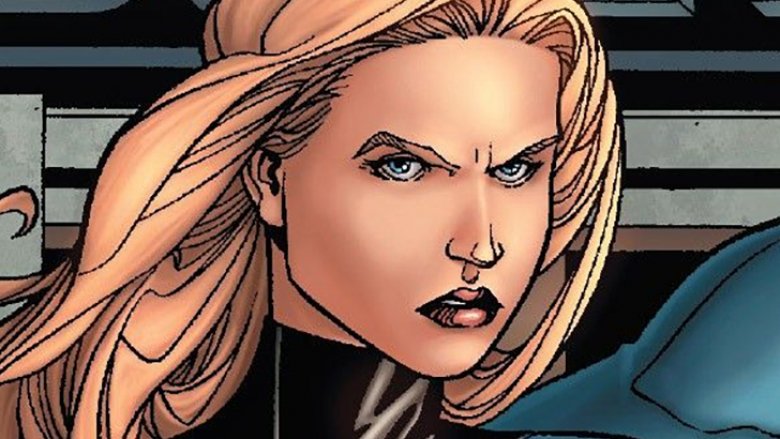 Steve McNiven/Marvel Comics
Marvel has pulled the veil off the big secret it teased yesterday, revealing that the Fantastic Four are returning to Marvel Comics this summer.
Marvel Comics Editor-in-Chief C.B. Cebulski confirmed in an announcement video on Twitter that now, three years after the Fantastic Four comic ended, the flagship title is making a comeback in an all-new series. "The First Family is returning to Marvel on a monthly basis," Cebulski said in the clip. 
He also clarified that it's the "original four" — Reed Richards (Mister Fantastic), Sue Storm (the Invisible Woman), Johnny Storm (the Human Torch), and Ben Grimm (the Thing) — who are looping back around for another moment in the spotlight. "Reed and Sue will be coming back to the Marvel universe, and [the original] team will be re-forming," stated Cebulski.
Dan Slott, who's stepping away from a decade-long run on the Amazing Spider-Man comic, will write the new Fantastic Four. Sara Pichelli of Guardians of the Galaxy, Runaways, and Ultimate Comics: Spider-Man notoriety will bring her artistic touch as the illustrator of the upcoming series.
Though Fantastic Four was the comic that catalyzed Marvel's superhero comics revolution, it hasn't been published since April of 2015, with Fantastic Four #645 being the final issue before the series' cancellation. That installment saw the four heroes scattered across the universe following the Secret Wars crossover event. Johnny and Ben stayed put on Earth, while Sue and Reed gathered up their kids and embarked on a multiverse-faring adventure. The super-powered quartet hasn't been seen or heard of much in the years since.
A popular rumor, which previous Fantastic Four writer Jonathan Hickman basically confirmed, regarding the series' cancellation was that Marvel stopped publishing it due to conflicts with 20th Century Fox, the studio that holds film rights to the characters. Marvel was reportedly unhappy with Fox's latest film effort at that time, director Josh Trank's astoundingly awful Fantastic Four that bowed in 2015. 
Now that the proverbial cat is out of the bag, we're left to wonder whether the new Fantastic Four comic series means we'll see the super-group back on the silver screen sometime soon. There clearly won't ever be a sequel to Trank's Fantastic Four, but since Disney is currently tied up in its $52.4 billion acquisition of Fox's assets, there's a good chance that a new Fantastic Four will make their debut in the Marvel Cinematic Universe at some point in the future. 
The new Fantastic Four comic is set to launch in August. Until then, take a look at the awesome promo photo below.