Dwayne Johnson Had Big Plans For Black Adam Vs. Superman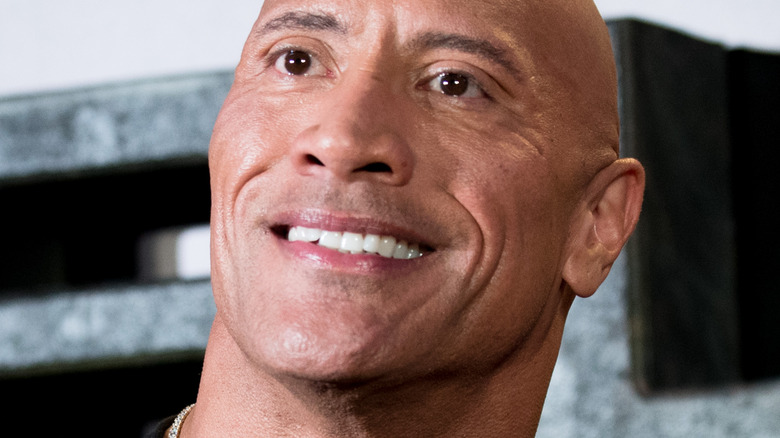 Beatriz Velasco/Getty Images
The DC cinematic universe is in something of a transition period now that James Gunn and Peter Safran have been put in charge of DC Studios' film And TV division. This has led to some pretty big moves from within the company, such as the bombshell by Gunn himself that Superman actor Henry Cavill would not be returning to the role, in addition to the news that "Wonder Woman 3" is off the table and that Jason Momoa could trade-in Aquaman for Lobo. This escalated even further with Dwayne Johnson revealing that his Black Adam character would not be a prominent figure in the first chapter of Gunn and Safran's new vision for DC.
These unexpected pieces of information were likely shocking to a lot of DC fans, especially on the "Black Adam" front. The film finally released toward the end of 2022 after years in development limbo. Not only that, the post-credits scene for the film saw the long-awaited return of Cavill as Superman, which seemed to hint at a big confrontation between the two in some future film. However, this was before Gunn and Safran took over DC Studios, and the likelihood of it happening now is not exactly high. Still, as it turns out, Johnson's plans for the two characters at the movies were actually quite extensive.
Johnson wanted Superman and Black Adam's story to unfold over years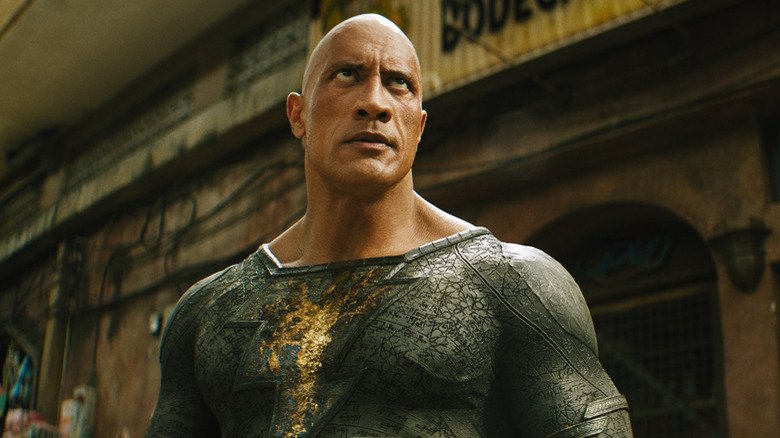 Warner Bros./DC Entertainment
According to a report by Variety using unnamed sources, Johnson had some pretty big plans for his Black Adam character and the return of Henry Cavill's Superman. As many fans are likely aware already, Johnson had long been teasing some sort of interconnecting storyline between the two characters (per JoBlo), though it was never quite clear exactly what those plans entailed. Well, if this recent report is to be believed, Johnson apparently pitched the whole idea directly to Warner Bros. Discovery's CEO David Zaslav, and it would have involved the two characters interacting in various storylines over the coming years as a means of expanding on their "Black Adam" confrontation.
All of this, of course, would eventually lead to an epic showdown between the two powerhouse characters. This was all part of a plan to apparently lead the DC universe in a new direction, at least before James Gunn and Peter Safran became involved. Because Variety doesn't name any sources, it should be taken with a healthy grain of salt. Still, it would certainly make sense for this to be Johnson's plans, given some of his past comments about facing off against Superman. Either way, it's obvious that whatever plans he may have had aren't exactly going to come to fruition anytime soon now that Gunn and Safran are going in their own direction.
Would Johnson's plan have actually come to fruition?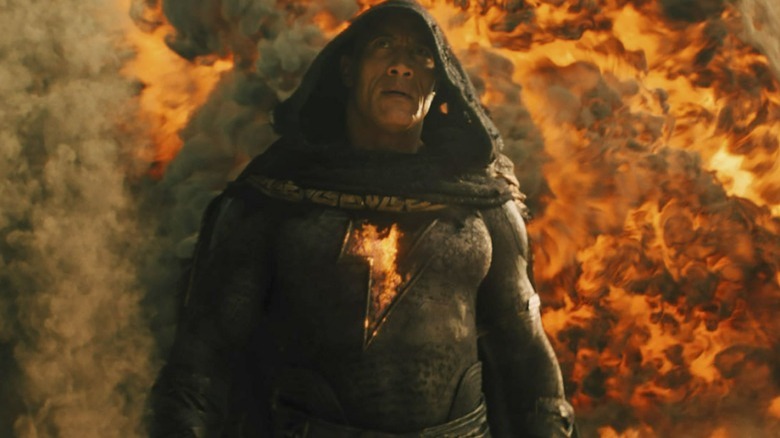 Warner Bros./DC Entertainment
While it's easy to point the finger and blame James Gunn and Peter Safran for the scrapping of the pitched Black Adam-Superman saga, one has to wonder if such a plan could've ever come together, to begin with. According to Variety, during his time working with Warner Bros. Discovery on "Black Adam," Dwayne Johnson seemed to rub some folks the wrong way. "Dwayne went around everyone, which didn't sit well," one of the publication's sources said, adding that some of the things Johnson allegedly requested wore on his relationship with the powers that be.
One sticking point centered on the animated movie "DC League of Super-Pets," which stars Johnson as the voice of Krypto the Superdog. He reportedly pushed for a producer credit on the feature despite putting in next to no effort to promote it during its press period. It has also been claimed that he wanted a tequila bar — featuring his brand, Teremana — at the "Black Adam" premiere, even though the film is rated PG-13. Assuming all of this is true, one has to wonder how much more the Johnson-Warner partnership could've withstood before crumbling entirely. 
All in all, Black Adam versus Superman will go down as the big-screen superhero showdown that never was. Maybe it'll happen down the road in some form, but if you're hoping to see Dwayne Johnson and Henry Cavill at the heart of it, don't get your hopes up.