The Rookie: Feds Fans Are Loving Nolan And Simone's Friendship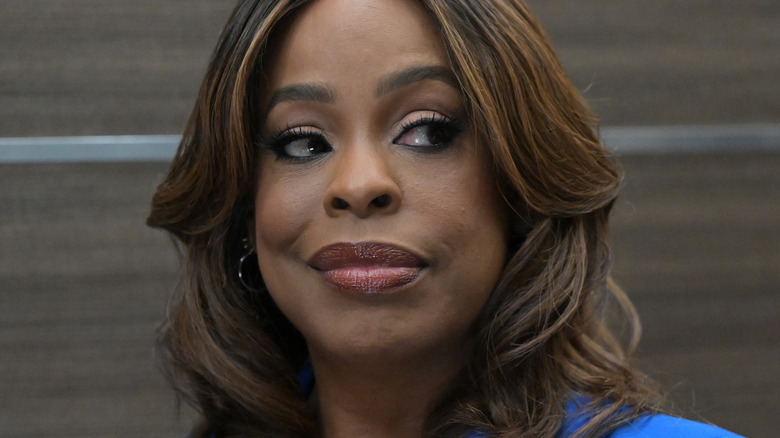 Temma Hankin/ABC
"The Rookie: Feds" may primarily chronicle the plight of its central cast to protect the peace, but the series still manages to carve out enough time to delve into the characters' relationships with one another. Nearly every character has something going on in the romance department, whether it's a canonical relationship or fans' shipping of characters like Laura and Brendon. 
While the romantic relationships among characters on "The Rookie: Feds" are a strong foundational element of the series, it may occasionally feel like the development of regular old friendships takes a backseat. That's why the platonic yet nonetheless warm friendship between Niecy Nash-Betts' Agent Simone Clarke and Nathan Fillion's "The Rookie" character John Nolan is such a breath of fresh air. While Simone and Nolan spend most of their time anchoring their own respective shows, the pair are canonically good friends and the crossover episodes allow fans to see their dynamic firsthand. In fact, a couple of standout scenes in a new crossover episode between the two series has given some fans an even deeper appreciation for the strong friendship between the two lead characters.
Nolan and Simone are BFFs in fans' eyes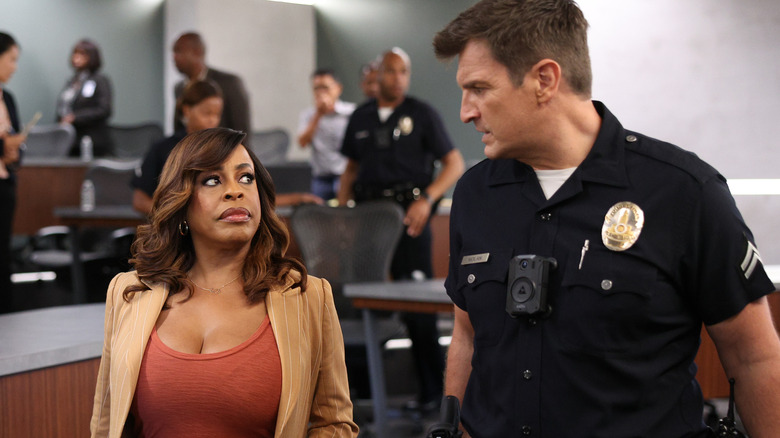 Raymond Liu/ABC
Season 1, Episode 10 of "The Rookie: Feds" sees the show offer up yet another tantalizing crossover with "The Rookie," giving fans another chance to see the casts of the two sister shows mingle with one another. Many fans were excited to see Simone and Nolan team up once again, and the episode certainly delivered on that front. "Nolan and Simone...back together to save the day yet again! BOTH ROOKIE BFFS!!!" @Rbcachu92 tweeted.
Beyond their combined skill set out in the field, fans were happy to see that the FBI agent and LAPD officer are still thick as thieves. The duo even get to share a brief moment of relaxation over dinner, and Nolan helps Simone work through her conflict with her dad Cutty over renovating their garage. "I love the friendship between Nolan and Simone," @Kakashi316 tweeted.
It seems that Niecy Nash-Betts and Nathan Fillion have a good time working together as well. Before the crossover episode aired, Nash-Betts posted a behind-the-scenes picture on Instagram of her and her "The Rookie" counterpart tossing up some peace signs. Considering the duo's on-screen chemistry and fans' appreciation of the characters' strong friendship, one can only expect that future crossovers will continue to deliver on the entertaining dynamic between Nolan and Simone.