Netflix's The Glory Is A Brutal Look At Bullying And Revenge (And Fans Can't Turn Away)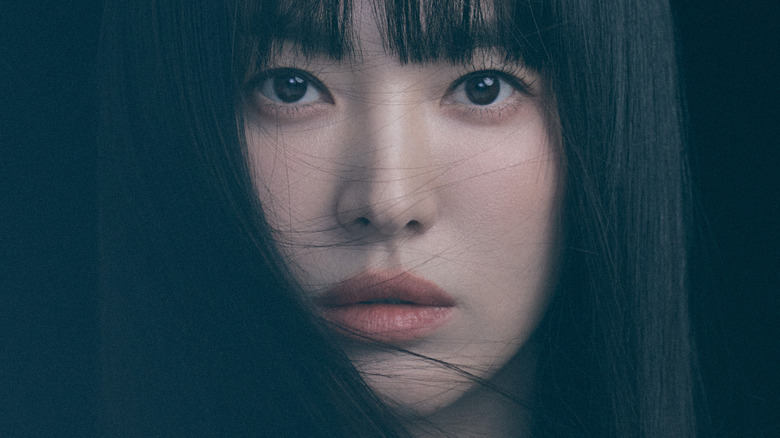 Kim Heejun/Netflix
This article contains spoilers for Episode 1 of "The Glory" and discussion of violent bullying and assault.
"The Glory" has only been streaming on Netflix for a few days, but the K-drama is already turning heads for its gripping tale of karma, deceit, and revenge. In the first eight episodes, which premiered on December 30, Moon Dong-eun (Song Hye-kyo) is a school teacher who was brutally bullied when she was in high school. The bullying eventually became so persistent and violent that Dong-eun, disillusioned and suicidal, dropped out of school and gave up her dreams of becoming an architect. But there's a hook, of course — Dong-eun is now teaching the daughter of the person who once made her life a living hell. Over the course of "The Glory: Part 1," Dong-eun will use this relationship to exact revenge upon her enemies.
While that might sound like a run-of-the-mill revenge thriller to any casual binge-watcher, "The Glory" takes things a step further with its brutal, no-holds-barred depictions of school bullying and sexual violence. Some might even say that it's (pardon the pun) glorifying said violence. But as it turns out, that very violence is the reason so many people can't stop watching the show.
Viewers think most of the characters are 'monsters'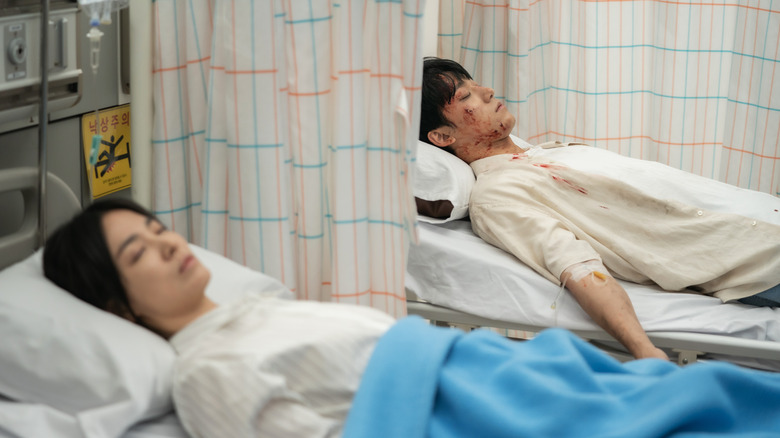 Graphyoda/Netflix
The extent of Moon Dong-eun's misery is immediately apparent in the first episode of "The Glory." When Dong-eun's fellow classmate, Park Yeon-jin (Lim Ji-yeon), bullies her, she doesn't just mock her. She scalds Dong-eun's arms and legs with hot irons and sexually assaults her. She also convinces a group of privileged, well-connected rich students to join in on the bullying, all but assuring that Dong-eun won't be able to report the bullying to the school's administration.
While the series has received praise for its acting, production values, and intricate plot (via the San Francisco Chronicle), it has earned even more buzz for the truly brutal manner in which it depicts the bullying against Dong-eun. Reddit user u/Round_Masterpiece287 wrote, "the violence is so hard to watch," with u/mackereu noting, "Shoutout to the makeup/sfx artist who did the burn scars because that s*** made me nauseous. What is WRONG with these kids?"
Other viewers called the bullies "monsters," all the while declaring that "The Glory" is overall "horrifying" to watch. Another commenter, u/accomplished_nugget, even said, "fr like i need a korean person to confirm that it's not actually like this." Thankfully, however, several commenters did quickly chime in to say that South Korean schools are not actually like the one depicted in "The Glory," and the graphic scenes certainly make Dong-eun's cause more sympathetic.
Of course, only time will tell if "The Glory" achieves the same levels of K-drama fame as "Kingdom" or even "Squid Game," but the lesson of this series is already clear: Don't bully.
If you or anyone you know has been a victim of sexual assault, help is available. Visit the Rape, Abuse & Incest National Network website or contact RAINN's National Helpline at 1-800-656-HOPE (4673).