Who Plays Hannah Kim In Kaleidoscope?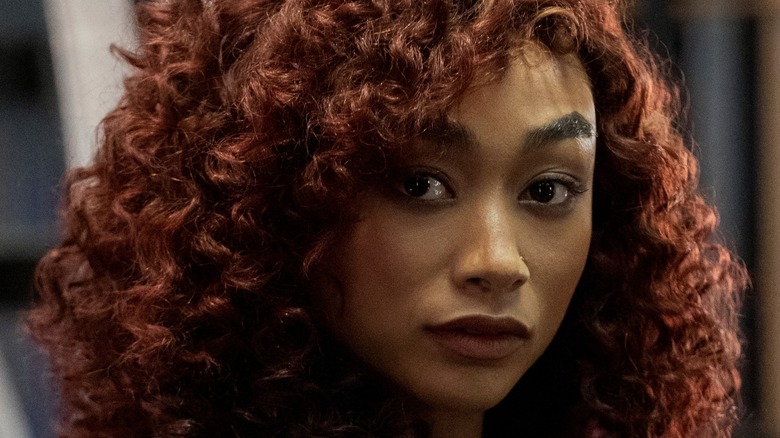 Clifton Prescod/Netflix
The streaming giant Netflix is no stranger to unconventional series that challenge traditional television formatting. The streamer first broke barriers with the interactive "Black Mirror: Bandersnatch," which allowed viewers to make their own story-based decisions in a choose-your-own-adventure style episode. This unique element changed the viewing experience for each user, and even created interesting potential rewatch experiences where different choices can be made.
Netflix experimented again with the exhilarating new heist series "Kaleidoscope." This time, instead of story choices within the single episode, users can select what order they'd like to watch the show's episode in (or they can enjoy Netflix's assigned algorithm). Instead of numeric episodes, the titles consist of colors, and the only rule is that the finale must be the episode titled "White." 
"Kaleidoscope" features a notable cast led by Giancarlo Esposito, who is best known for his scene-stealing roles as the villainous Gustavo Fring in "Breaking Bad" and Moff Gideon in "The Mandalorian." The series also includes Rufus Sewell, Jai Courtney, Paz Vega, and Judy Goodwin in this explosive hit. "Kaleidoscope" also stars Tati Gabrielle, who fans may recognize from blockbuster films, television dramas, and even other acclaimed Netflix series.
Tati Gabrielle is Hannah Kim in Netflix's Kaleidoscope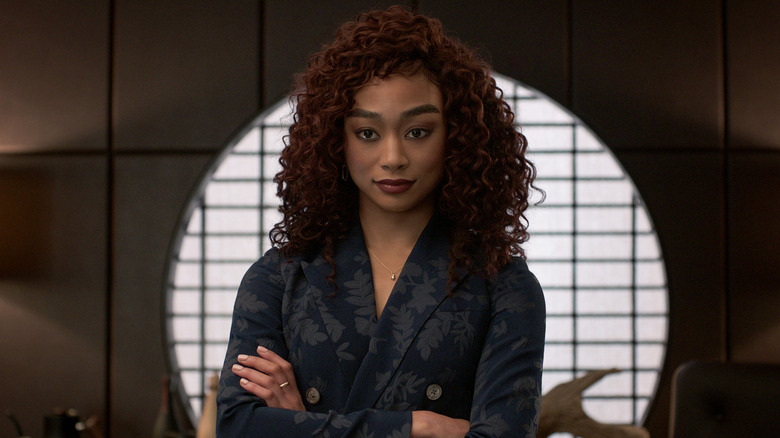 Netflix
In "Kaleidoscope," Tati Gabrielle brings the complicated Hannah Kim to life, a character whose allegiance becomes harder to pin down as the series progresses. As the stakes of the robbery reach critical levels, Kim's motivations become murky due to her complicated relationship with her estranged father Leo Pap (Giancarlo Esposito). Before Gabrielle acted as the shifty Hannah Kim, she played numerous mischievous characters on your favorite hit television series, which is where you may have seen her before.
Gabrielle's most notable and recognizable role comes from the "Riverdale" spin-off "Chilling Adventures of Sabrina" on Netflix. There she played the ruthless and talented witch Prudence Night who quickly becomes a formidable and inescapable adversary for Sabrina Spellman (Kiernan Shipka). Prudence became a standout character because of Gabrielle's unparalleled acting abilities. Before that, she also starred in The CW's popular dystopian drama "The 100" as the succeeding Flamekeeper Gaia in the later seasons of the series. 
Gabrielle later made her blockbuster debut in the video game adaptation "Uncharted" starring Tom Holland. There, Gabrielle harnessed her talents as a deadly villain as the merciless antagonist Jo Braddock who plots to steal the precious treasure ahead of Holland's Nathan Drake. The actress also lent her voice to the critically acclaimed animated series "The Owl House" as a part of Inner Willow named Willow Park. 
Later in 2023, Gabrielle will return to Netflix in Season 4 of the nail-biting, bloody drama "You" as Marienne Bellamy.