Cole Hauser Still Can't Believe How Much Yellowstone Fans Love Rip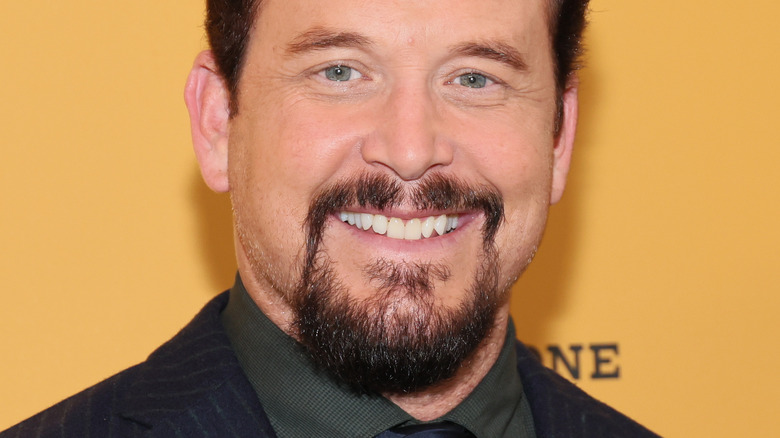 Dia Dipasupil/Getty Images
Cole Hauser might as well have been an actor from childhood, considering his parents are Cass Warner — who founded the production company Warner Sisters – and actor Wings Hauser. His first big role came in the 1992 film, "School Ties." There he befriended co-stars Ben Affleck and Matt Damon and was later cast in their film collaboration, "Good Will Hunting," as Billy McBride.
Hauser is also friends with "Yellowstone" co-creator Taylor Sheridan, who later cast him on the hit drama as Rip Wheeler, the foreman of Yellowstone ranch and John Dutton's (Kevin Costner) loyal right-hand man. The taciturn, imposing Rip is also in an on-again, off-again relationship with Beth Dutton (Kelly Reilly), who he finally marries in Season 4.
In a 2022 interview with Men's Journal, Hauser shared that seeing Damon and Affleck's success "made me think about how I wanted to be perceived, and what people I wanted to surround myself with." But despite this, the actor still isn't used to his role as Rip being such a fan favorite.
Rip's status surprised Hauser as well as Taylor Sheridan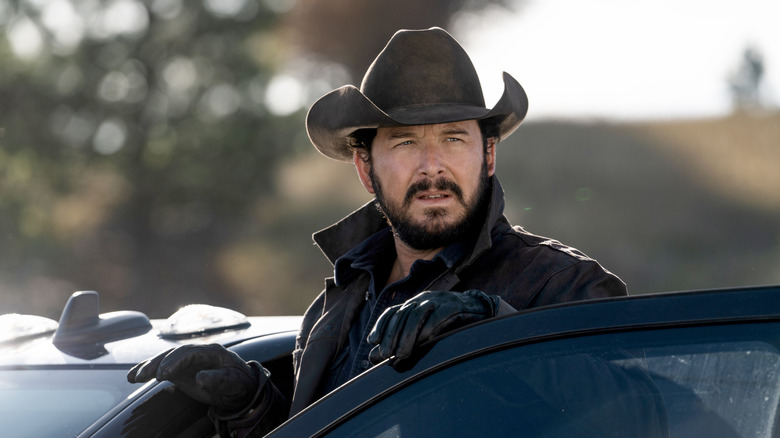 Paramount Network
Hauser laughed when told by Town & Country in a 2022 interview that "Yellowstone" fans perceive Rip as a sex symbol. The actor said co-creator Taylor Sheridan was also surprised that so many love Rip. "[Taylor] was like, 'Oh man, people are gonna think you're f***ing nuts. I wrote this scene, the way you kill this guy or burn this guy,' you know what I mean? And for whatever reason it's kind of worked the opposite."
Hauser's fan-favorite status might be because of Rip's ever-present love for Beth, as well as his strong devotion to the Duttons. Hauser certainly finds Rip and Beth's relationship compelling, telling Men's Journal, "There's such an honesty and a truth to them — their love is so raw and real."
Still, the married "Yellowstone" co-star was rattled when amorous female fans approached him at the Fort Worth Stock Show & Rodeo: "Women — especially after they've had a few drinks ... well, it can get a little strange." The incident is certainly proof of Yellowstone's current popularity, which broke a ratings record with its Season 5 premiere, even if it might be jarring for a professional character actor like Hauser.