Apple TV+ Has Dropped The Trailer For Foundation Season 2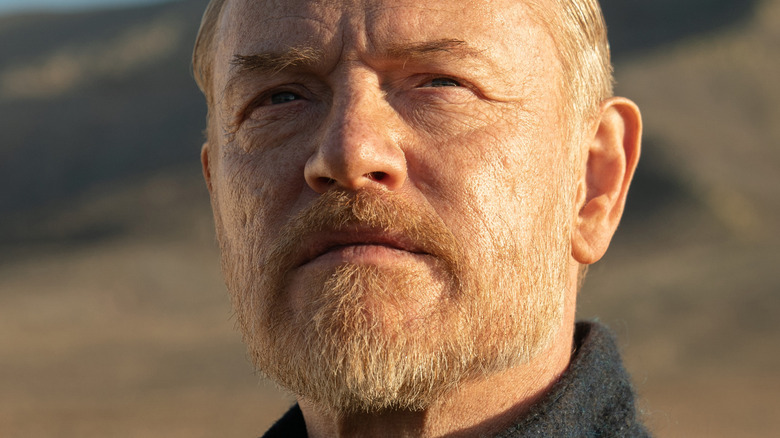 Apple TV+
After a long wait, the sophomore season of Apple TV+'s epic science fiction saga "Foundation" will finally reach television viewers in the Summer of 2023. Adapted from Isaac Asimov's books by David S. Goyer, the drama chronicles the attempts by the Foundation group to save the millennia-old Galactic Empire from its own decline.
This resistance movement includes mathematician Hari Seldon (Jared Harris), who has predicted the Empire's death through science, and his protégé Gaal Dornick (Lou Llobell). But Brother Day (Lee Pace), the despotic clone emperor, seeks to destroy their use of "psychohistory" to work out what will happen in the future.
Season 1, which ran from September to November of 2021, received positive reviews (via Rotten Tomatoes). For instance, The Ringer noted that "the galaxy might be incomprehensibly vast, but 'Foundation' still cares about the individuals fighting within it."
Apple TV+ renewed the show in October of 2021 (via Deadline), and now the trailer for "Foundation" Season 2 (via Apple TV) is at long last here.
Foundation's sophomore season features monsters as well as outright warfare
The new sneak peek for the time-hopping Season 2 of "Foundation" shows glimpses of the Foundation movement's continued struggle with the Galactic Empire. Brother Day is clearly still in command, but the trailer also depicts soldiers at war, so all is clearly not well. As Gaal's escape pod lands on the planet Synnax, many long years after beginning her journey, her voiceover tells us, "The mission of the Foundation had only just begun."
Conflict is clearly the big theme of this season. Not only is a buff Lee Pace shown using a flaming shield to duke it out with an attacker, but scientist Seldon is turning to gruesome violence. There's also a terrifying alien monster to contend with as Gaal escapes while on a mission of some kind. This new season of "Foundation" is certainly promising plenty of thrills as well as more science fiction world-building.
The tagline warns viewers, "The second crisis begins Summer 2023." Fans of the show will have to find out what that means when Season 2 of "Foundation" debuts later this year.