What Was Jeremy Renner Doing When He Had His Snowplow Accident?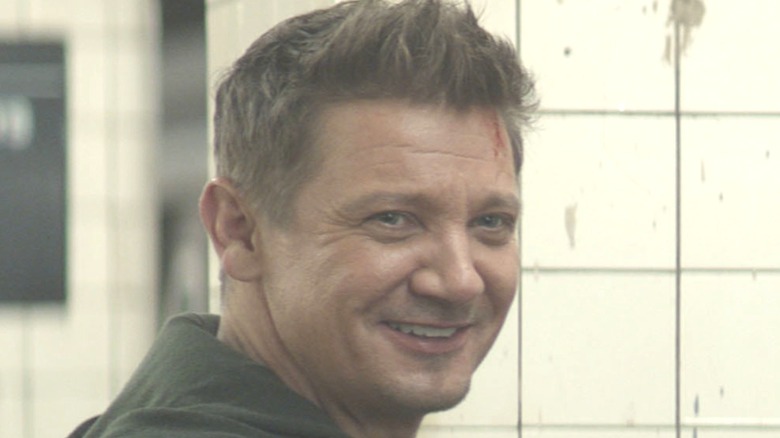 Marvel Studios/Disney+
As has been widely reported, "Avengers" star Jeremy Renner suffered injuries due to a snowplow accident on Monday, January 2, which were severe enough to send him to the hospital in critical condition.
Fortunately, it appears that Renner's condition has stabilized, as his condition was listed as "critical but stable." He also made an Instagram post of himself looking battered but still breathing, writing, "Thank you all for your kind words. [prayer hands emoji]. I'm too messed up now to type. But I send love to you all."
The post gathered hundreds of thousands of comments wishing the star a safe and speedy recovery, including comments from Chris Pratt, Chris Hemsworth, Chris Evans, Taika Watiti, The Russo Brothers, and more.
Now, according to a report from Variety, we have more details on what Renner was doing that caused the tragic accident, and his actions seem fitting for the heroes he plays in his films.
Jeremy Renner was helping a family member get their car out of the snow
According to Washoe County Sheriff Darin Balaam, a family member of Jeremy Renner had gotten their car stuck in the snow, so Renner used his snowplow to tow the car out from where it was stuck. After that, the snowplow started to move on its own, which Renner responded to by trying to get back into the vehicle but was instead run over.
Also, according to the report from Variety, Renner has had two surgeries following blunt chest trauma and orthopedic injuries from the accident.
"Jeremy's family would like to express their gratitude to the incredible doctors and nurses looking after him, Truckee Meadows Fire and Rescue, Washoe County Sheriff, Reno City Mayor Hillary Schieve and the Carano and Murdock families," Renner's representation said in a statement. "They are also tremendously overwhelmed and appreciative of the outpouring of love and support from his fans."
The actor is well known for his role as Hawkeye in the "Avengers" films, as well as the character's own Disney+ series in 2021, "Hawkeye." He has also starred in the "Mission: Impossible" films, "The Bourne Legacy," "Arrival," and many other iconic movies.