10 Things I Hate About You's David Krumholtz Compared Working On The Movie To Summer Camp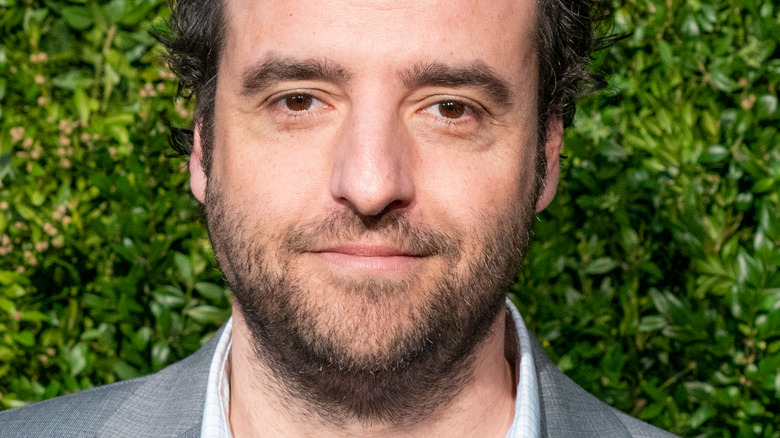 lev radin/Shutterstock
The beloved 1999 film "10 Things I Hate About You" follows high school student Cameron James (Joseph Gordon-Levitt) as he pursues Bianca Stratford (Larisa Oleynik). While A.V. Club member Michael Eckman (David Krumholtz) advises Cameron to ignore his feelings for the Prada-loving teen as he believes she is out of his league, he tirelessly schemes so his friend can date his dream girl. The socially-inept motorbike owner also eventually finds love and attends a school dance with Kat Stratford's (Julia Stiles) Shakespeare-obsessed friend Mandella (Susan May Pratt).
During a November 2019 interview on the "An Actor Despairs" podcast, David Krumholtz opened up about filming "10 Things I Hate About You." The "Santa Clause" actor, who was 21 years old when the film premiered, confided he was not initially a fan of the movie. "It wasn't my cup of tea cinematically, I was kind of a film snob from an early age," explained Krumholtz. He clarified that despite his qualms with the romantic comedy, he thoroughly enjoyed being a part of its cast. Krumholtz shared similar comments about starring in the film and compared the experience to attending a summer camp while speaking to The A.V. Club in 2016.
David Krumholtz shared he had genuine chemistry with his castmates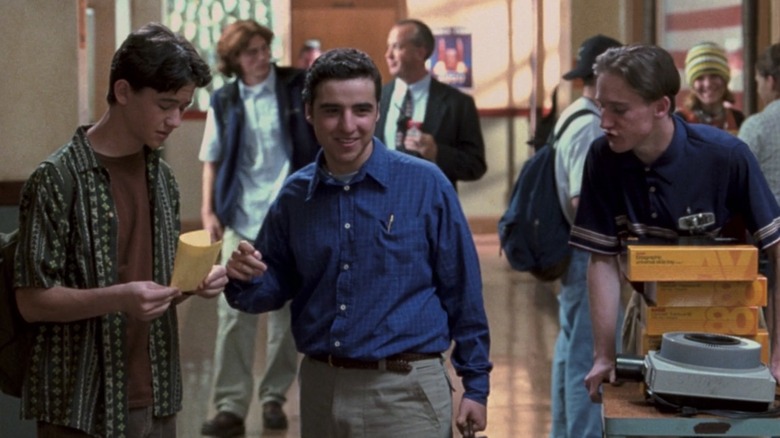 Walt Disney Studios Motion Pictures
In the A.V. Club interview, Krumholtz stated that appearing in "10 Things I Hate About You" was one of the highlights of his decades-long career. "That was the most fun I ever had making a movie. Everyone got along really, really well from day one. It was like summer camp," said the "Numb3rs" star.
He also asserted that he and his "10 Things I Hate About You" castmates had genuine chemistry. Krumholtz mentioned he was fond of the late actor Heath Ledger, who played Kat's love interest, Patrick Verona. He also noted that he maintained a close relationship with Joseph Gordon-Levitt. "I think you can tell that we adored each other and that we were real friends," Krumholtz stated.
Krumholtz shared details about his friendship with Ledger during the production of "10 Things I Hate About You" in his 2019 "An Actor Despairs" interview. Krumholtz revealed that he spent a significant amount of time with the "Dark Knight" actor and his assistant between scenes. "He and I got along famously. What happened toward the backend of filming of that movie was that everyone split into little cliques. And him and his assistant and me, we were a clique. And I love him," shared the "Oppenheimer" actor.