WandaVision And That '90s Show Star Debra Jo Rupp Joins Agatha: Coven Of Chaos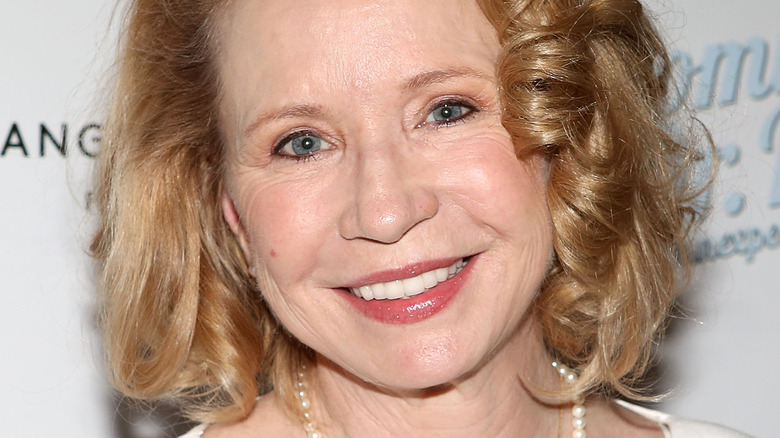 Walter Mcbride/Getty Images
Debra Jo Rupp has embarked on an incredible acting career that goes back decades. As she captivated audiences on stage in such productions as "Cat on a Hot Tin Roof" and "To Kill A Mockingbird," she built up quite an impressive body of work on screens as well. She's starred in numerous films over the years, but it's no secret that she's a far more prolific face on television. Her turns as Kitty Forman on "That '70s Show" and Alice Knight Buffay on "Friends" are among the highlights of her numerous TV credits.
Of course, it should come as no surprise that as the superhero genre has rapidly increased in popularity, Rupp has given it a try. While she doesn't suit up as a powerful do-gooder or a scheming villain, she does get plenty of time to shine on the Disney+ hit "WandaVision." On the Elizabeth Olsen and Paul Bettany-led series, she appears in five episodes as Sharon Davis: a helpless woman who's trapped within Wanda Maximoff's (Olsen) perfect world — manifested by her mystical Hex — as the cheery Mrs. Hart.
With Wanda's removal of the Hex and her disappearance from the town she took over, Westview, New Jersey, it seemed like Debra Jo Rupp's time as Sharon Davis had concluded. However, it appears that the tenured actor is on her way back to the Marvel Cinematic Universe via "Agatha: Coven of Chaos."
Rupp's MCU run isn't over yet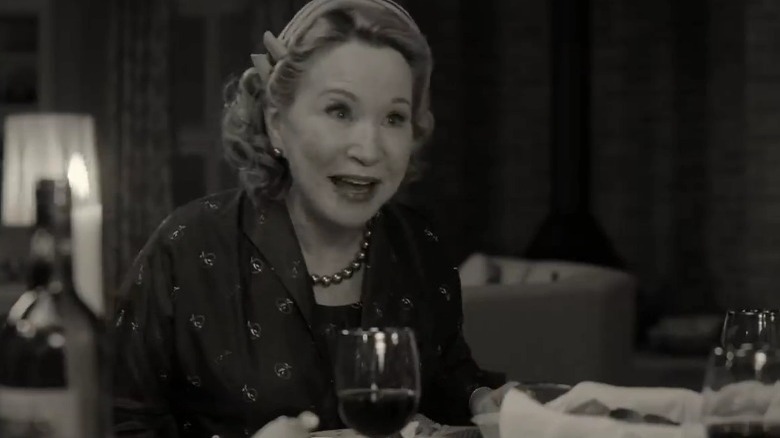 Marvel Studios/Disney+
As reported by Deadline on January 3, 2023, sources claim that Debra Jo Rupp will return to the MCU via "Agatha: Coven of Chaos." Though it's unknown how she'll factor into the plot, it would only make sense for her to pop up somewhere. The last we saw of the title character Agatha Harkness (Kathryn Hahn), she'd been rendered a hapless resident of Westview named Agnes by Wanda Maximoff. Therefore, before she likely regains her mind and vast magical abilities, we may see her jaunt about the town and mingle with its many residents — Sharon Davis included — as they return to their normal lives.
Rupp and Hahn aren't the only returning names set to appear on "Coven of Chaos." Emma Caulfield Ford, who played Westview captive Sarah Proctor, also known as Dottie, on "WandaVision," will reportedly reprise her role on the upcoming program. As far as MCU newcomers are concerned, the cast currently includes the likes of Joe Locke, Ali Ahn, Aubrey Plaza, Sasheer Zamata, Maria Dizzia, and Patti LuPone. One would imagine that Elizabeth Olsen could pop up as Wanda Maximoff, but given the lack of news regarding her inclusion and the character's ambiguous fate at the end of "Doctor Strange in the Multiverse of Madness," her appearance is far from guaranteed.
"Agatha: Coven of Chaos" aims to release sometime in 2023, but if you wanna see more from Debra Jo Rupp before then, make sure to check out the "That '70s Show" sequel series, "That '90s Show," on Netflix on January 19, 2023.