This Fan-Favorite WandaVision Character Will Return For Agatha: Coven Of Chaos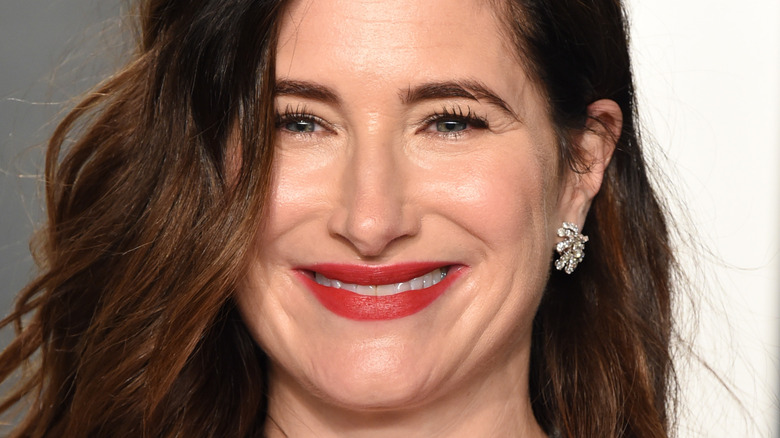 John Shearer/Getty Images
While Kevin Feige and Marvel are obviously keeping the plot to the Disney+ series "Agatha: Coven of Chaos" tightly under wraps, what isn't a secret is how much anticipation surrounds the "WandaVision" spin-off starring Kathryn Hahn as Agatha Harkness. "WandaVision," which saw the two characters of Wanda Maximoff (Elizabeth Olsen) and Vision (Paul Bettany) as a couple in their own sitcom-style world, ended up being much more twisted and gut-wrenching a story than fans had imagined. The critically acclaimed series was nominated for an outstanding 23 Emmy Awards, winning three of them.
At San Diego Comic-Con 2022, Feige announced that the "WandaVision" sequel and spin-off would premiere in Winter 2023 (via Marvel.com), which will make it the 24th Disney+/Marvel series released, and another addition to the MCU's Phase 5. With many viewers disappointed with what appeared to be Wanda's demise in "Doctor Strange in the Multiverse of Madness," Marvel fans are hoping that the Scarlet Witch will return to Westview in "Agatha," with Agatha helping guide the Scarlet Witch in a way that more closely aligns to the Marvel comics.
While little has been revealed about the cast outside the series' star Hahn, one "WandaVision" fan-favorite has revealed that she's returning for "Agatha."
Emma Caulfield Ford will be returning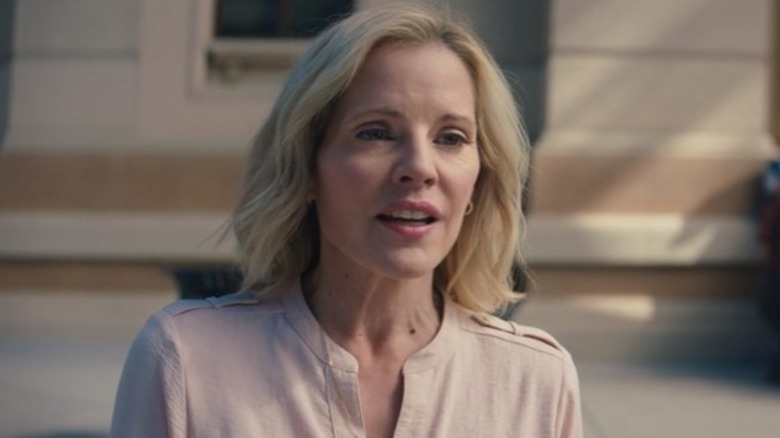 Marvel/Disney+
Emma Caulfield Ford told Vanity Fair that she will be reprising her role as Sarah Proctor, aka Dottie Jones. The actress, who recently confirmed that she has multiple sclerosis, also talked about telling her friend and showrunner Jac Schaeffer that she has the condition — something she regrets not doing when filming "WandaVision." "I can't put myself through what I did with 'WandaVision' again. I can't do that. They did nothing wrong," she told Vanity Fair. "They had no idea what was going on with me." She acknowledged that she plans to be more vocal this time, especially if the heat becomes an issue for her. "If people [on 'WandaVision'] had known, I could have had a little cooling suit underneath my top and kept my core cool," she said.
When viewers are first introduced to Dottie in Episode 2 ("Don't Touch That Dial") of "WandaVision," she seems like a formidable leader of Westview. "Dottie is the key to everything in this town. Country club memberships, parties, school admissions," Agnes tells Wanda. "You get in with Dottie and it'll be smooth sailing from here on out." Unfortunately by the end of Season 1, we discover Dottie is really Sarah Proctor, as she pleads with Wanda to let her daughter out of her room and tells her angrily, "We feel your pain."
It's too soon to know if Caulfield Ford will return as Dottie or Sarah, but we're looking forward to seeing her return in "Agatha: Coven of Chaos."