Why Spencer Dutton From Yellowstone's 1923 Looks So Familiar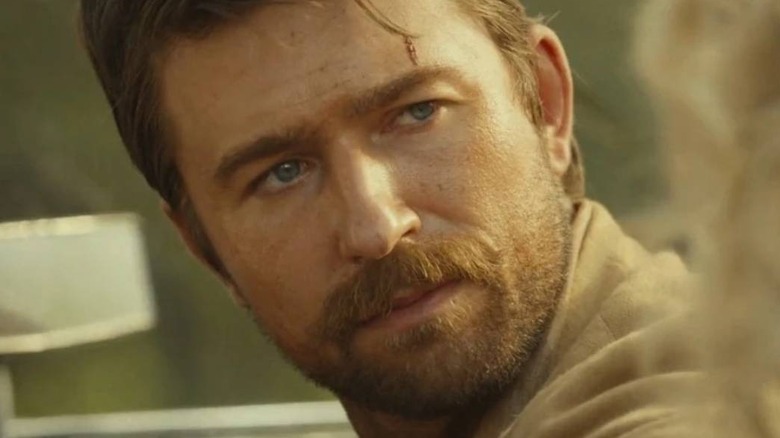 Paramount+
"Yellowstone" has proven to be the franchise that just won't quit. The show's presently on its fifth season, continuing to rack up impressive viewership numbers, and it's released a slew of spin-offs to keep the legend of the Dutton family alive and well. First, there was "1883," which tracked the migration of several members of the Dutton family from Texas to Montana. By the time "1923" rolls around, the Duttons are secure in their Montana property, but there are various hardships looming, from Prohibition to the Great Depression.
"1923" is bolstered by several incredible stars, including Harrison Ford, who plays Jacob Dutton, and Helen Mirren, who plays Cara Dutton. They're far from the only members of the family facing hardships, as evidenced by Spencer Dutton, played by Brandon Sklenar. Spencer is a WWI veteran, and now, he spends much of his time tracking big game across Africa. While only a few episodes of "1923" Season 1 have aired so far, Spencer is already a fan favorite, and in case you're wondering where you've seen Sklenar before, he's a bit of a star on the rise. But he has ample credits to his name that you may have seen before. 
Brandon Sklenar showed his range with Mapplethorpe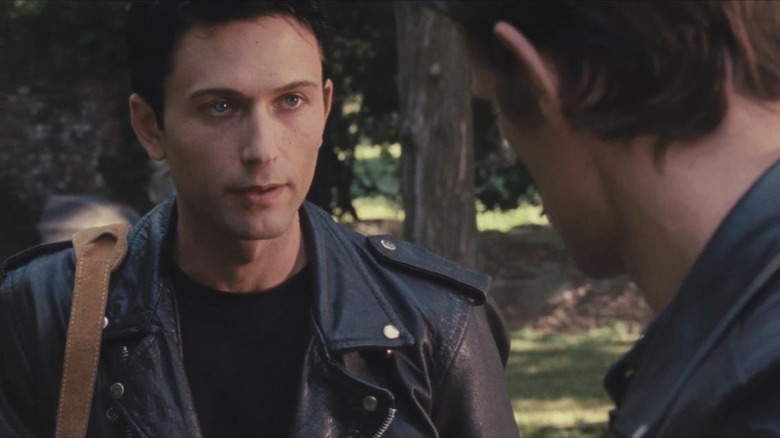 Samuel Goldwyn Films
Brandon Sklenar has mostly appeared in supporting capacities so far in his career. According to his IMDb, he got his start with roles in a number of projects, including "Truth Be Told," "Fall Into Me," and "New Girl." However, he finally got a chance to show his range with a major part in the 2018 film, "Mapplethorpe." 
The movie follows the life of famed photographer Robert Mapplethorpe (Matt Smith). Partway through the film, Robert hires his younger brother Edward (Sklenar) to work as his assistant. While the two seem to get along at first, it's clear there's tension building between them. Their dynamic leads to one of the best scenes in the movie, where the two have a blow-out fight, and it's here that Sklenar really gets to shine. 
The actor was interviewed for his part during the Tribeca Film Festival. When speaking about the film, he said, "It was an incredible experience. Yeah, I mean, it's special material, special story. You know, Robert was a special person, and it's about heart and love, family, New York. I mean, it's incredible. I'm very grateful to be a part of it."
He had an awkward dinner on Westworld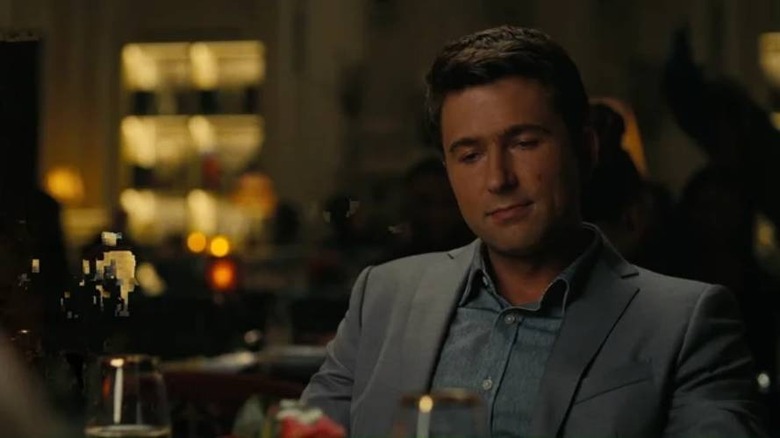 HBO
"1923" is far from the first high-profile TV gig Brandon Sklenar has had. In addition to "New Girl," he also popped up for two episodes on HBO's "Westworld." He played Henry, who, in Season 4, went on an extremely bad date with Christina (Evan Rachel Wood). 
This was the final season of "Westworld" that aired before it was taken off HBO Max. Season 4 sees Christina working as a video game writer for Olympiad Entertainment. In one episode, she goes on a date with an investment banker named Henry (Sklenar). He's pretty much full of himself and can't even be bothered to remember what it is Christina does for a living. That doesn't stop him from hitting on her, prompting her to leave in the middle of their dinner. 
Despite a small role, a sampling of Redditors found the character compelling, particularly when he hummed as Christina walked away. Several wondered whether Henry was a fly-controlled human, and regardless of what you think, it's that attention to detail that made the show such a hit. One Redditor summed it up well, "The songs and audio of the show have always been among the best ever made and now it's part of the storyline."
He recently appeared as Burt Reynolds in The Offer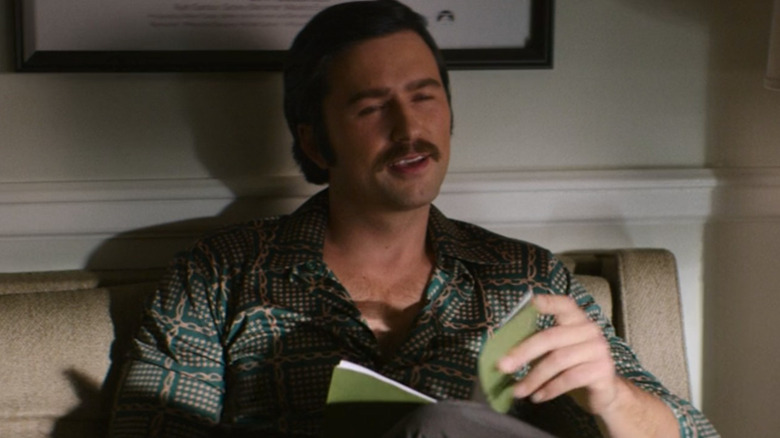 Paramount+
Before stepping foot into the world of "1923," Brandon Sklenar could last be seen as Burt Reynolds in "The Offer." The limited series told the story of the making of "The Godfather," and in the final episode, Al Ruddy (Miles Teller) brings a treatment to Burt Reynolds (Sklenar) for what would eventually become "The Longest Yard." Of course, Ruddy finds himself between a rock and a hard place. They want to capitalize on the success of "The Godfather" by doing a sequel, but Ruddy's ready to move on. Throughout the remainder of the episode, Reynolds grows impatient with Ruddy because he has other projects on the line, but eventually, they find a way to work it out.
Throughout all of these roles, Sklenar has always had a mile presence in projects. But with "1923," he really gets to step out front and center and take on a more prominent role. Here's hoping it's the first of many for the actor.