Chuck Lorre Convinced Jim Parsons That Young Sheldon Was An Origin Story And Not A Spin-Off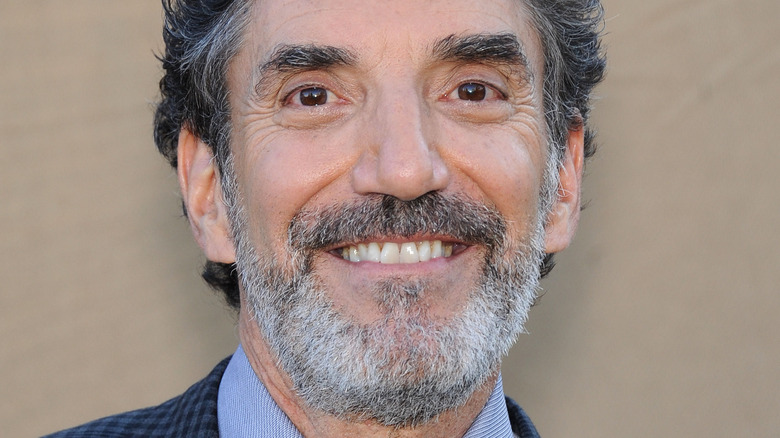 DFree/Shutterstock
It's safe to say that the character of Sheldon Cooper (Jim Parsons) on "The Big Bang Theory" is unlike any other on TV. On the one hand, this theoretical physicist can be extremely pompous and insulting, given his high intelligence. On the other hand, thanks to Parsons' Emmy Award-winning portrayal, there's a loveable quality to Sheldon and his many quirks, from his repetitious door-knocking to his deep passion for trains.
Given the success of "The Big Bang Theory," it made sense that the story should continue following its impressive 12-season run on CBS. But what would a new series be about? A Howard Wolowitz (Simon Helberg) spinoff was off the table, and though a Leonard Hofstadter (Johnny Galecki) and Penny (Kaley Cuoco) sitcom may have intrigued fans, nothing would have been the same without Sheldon.
The only issue was, "The Big Bang Theory" ended because of Parsons. In an interview with "David Tennant Does a Podcast With...," the actor revealed the strain he was under around the time of continuing his contract for Seasons 11 and 12. After attempting to keep up with a hectic schedule, all while dealing with a broken foot, the death of his beloved dog, and the haunting fact that he was approaching 52, Parsons knew he needed to do something different.
So how did "Young Sheldon" come about, with Parsons serving as narrator and one of the executive producers? Well, it took some convincing from Chuck Lorre, the brains behind "The Big Bang Theory."
Jim Parsons is thrilled that Young Sheldon is its own show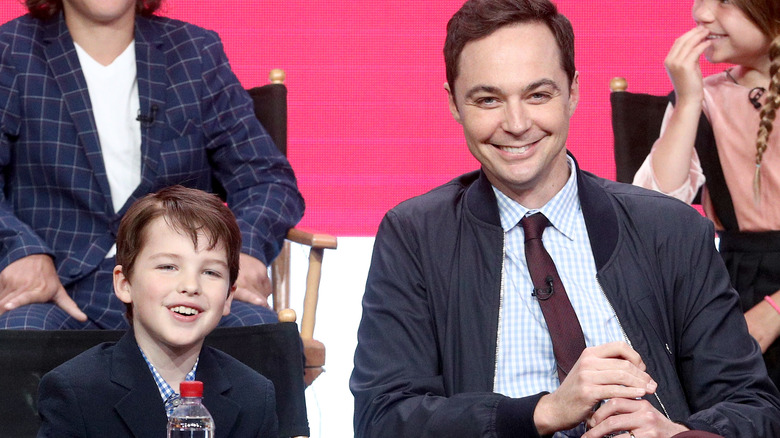 Frederick M. Brown/Getty Images
In 2015, Jim Parsons and his then-partner Todd Spiewak formed That's Wonderful Productions (via Deadline). Parsons told them.us, "We had talked about a show based on my nephew who is a very, very smart young man and in that way, a little bit of the odd man out of the family."
Parsons realized that this character was very similar to Sheldon and contacted Chuck Lorre to gauge his interest ... but on one condition. "So I wrote to him and I said, 'I don't like spinoffs,' and he said, 'Don't worry, it's not a spinoff. It's really an origin story,' which is very fitting considering all the origin stories that all our characters on the show were obsessed with."
Therefore, when "Young Sheldon" was given the green light to premiere in 2017 — around the time that Parsons was reaching his breaking point — the actor was excited about this fresh project. He said in an interview with CBS Mornings, "What they've done with it is really miraculous, in my opinion. It is its own show ... It's an origin story."
When Parsons contemplated the difficult decision to walk away from "The Big Bang Theory," he did so with the goal of trying something new (via "David Tennant Does a Podcast With..."). Helping to tell the full story of a beloved individual he portrayed for over a decade is a direction that seems to be working six years later.