The Handmaid's Tale Actress Yvonne Strahovski Cast In Angel Of Mine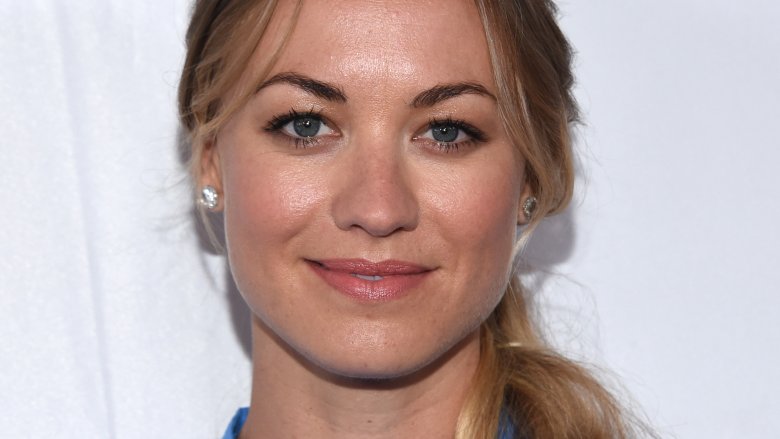 Getty Images
Yvonne Strahovski has joined Noomi Rapace in the upcoming Australian psychological thriller film Angel of Mine, Deadline has announced. 
Strahovski, known for her role as Serena Joy Waterford on the critically acclaimed Hulu drama series The Handmaid's Tale, will star as Claire opposite Noomi Rapace's Lizzie. 
An adaptation of the 2008 French film L'Empreinte de L'Ange, Angel of Mine centers on Rapace's character, a mother who struggles to come to terms with the loss of her daughter several years earlier. Lizzie's grief turns into an obsession when she meets Claire, a stranger whose daughter Lizzie believes is her own. After Lizzie alleges Claire has stolen her thought-to-be-dead child, she grows more fixated on the young girl, which quickly destroys her understanding of what's real and what's all in her head.
Kim Farrant, the filmmaker behind the Nicole Kidman and Joseph Fiennes-led Australian-Irish drama Strangerland, directs Angel of Mine. Oscar-nominated screenwriter Luke Davies, known for Life and Lion, penned the script for the film alongside David Regal. 
Outside of her role on The Handmaid's Tale, Strahovski has starred as CIA Agent Sarah Walker on the NBC series Chuck, as Hannah McKay in seasons 7 and 8 of Showtime's Dexter, as CIA Agent Kate Morgan on 24: Live Another Day, and as Rene Carpenter on The Astronaut Wives Club. She's also lent her voice and likeness to the character of Miranda Lawson in 2009's Mass Effect Galaxy, 2010's Mass Effect 2, and 2012's Mass Effect 3. Strahovski's film credits include I, Frankenstein and All I See Is You. She'll next appear on the big screen as Emma McKenna in the Shane Black-directed sci-fi horror flick The Predator.
No release date for Angel of Mine has yet been announced.