Netflix Has A Sweaty New Plan For 2023 (But Will It Bring In Subscribers?)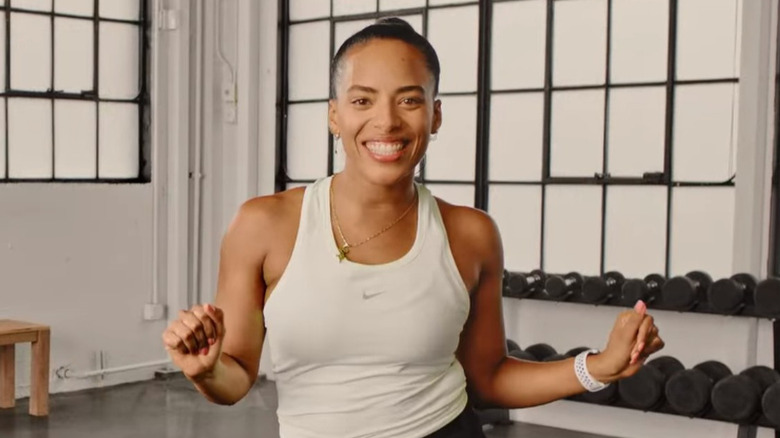 Netflix
It's the new year, which means people are starting out their New Year's resolutions. Although resolutions can be anything, many people incorporate exercise into their New Year's plans in order to get in shape. For those not looking to sign up for an expensive gym membership, however, your new exercise program might come from a place traditionally associated with being a couch potato: Netflix.
This isn't the first time Netflix has veered outside the realm of passive entertainment in order to draw in new subscribers or retain current ones. Netflix now offers access to a number of video games with an active subscription, and the streaming app also added a series of interactive meditation videos from Headspace to help with mental health and even encourage users to sleep during their videos.
Now, the streamer looks to be getting into the business of physical health with its new partnership with Nike.
Netflix is adding the Nike Training Club to its platform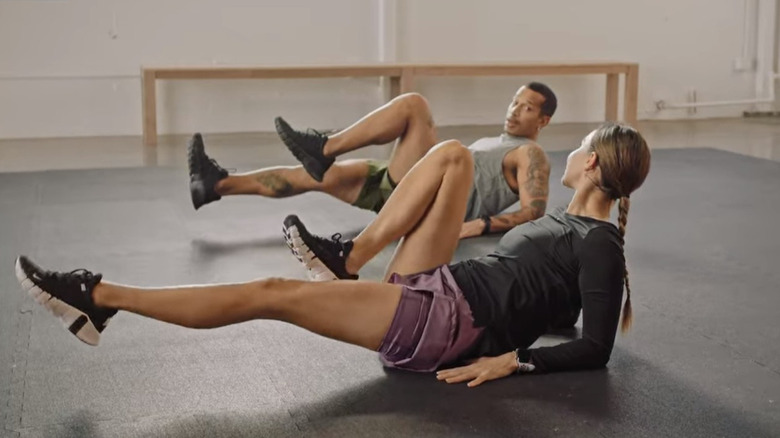 Netflix
For those unaware, Nike does more than just make shoes. The company is also the creator of the Nike Training Club app, a fitness app with videos featuring virtual coaches who guide and encourage participants through workouts. Netflix isn't giving subscribers access to that app, but instead is taking videos from that app and uploading them directly to the streaming platform.
In a press release from Netflix, the company announced that the Nike Training Club videos would be released in two batches, with the first five series being "Kickstart Fitness with the Basics," "Two Weeks to a Stronger Core," "Fall in Love with Vinyasa Yoga," "HIT & Strength with Tara," and "Feel-Good Fitness." However, when logging on to Netflix and finding the Nike Training Club collection, it seems that Netflix delivered even more, with "Bodyweight Burn," "10-Minute Workouts," "20-Minute Workouts," "High-Intensity Training," and "30-Minute Workouts" also being available to stream. The length-specific workouts appear to be taken from the other categories and just organized by length — but it's unclear if the workouts from "Bodyweight Burn" or "High-Intensity Training" are also taken from elsewhere.
Either way, it's a lot of content that's sure to give users another reason to stay with or sign up for the streaming app. Netflix has recently seen a rebound in its subscriber count, but they're still in deep competition with the long list of other streaming services, so offering extra bonuses like this might help bring in subscribers looking for a workout and shows to relax to afterward.
Netflix will be releasing the second batch sometime in 2023. The first batch is currently streaming on Netflix.