Young Sheldon's Annie Potts Much Prefers The Show's Single-Camera Format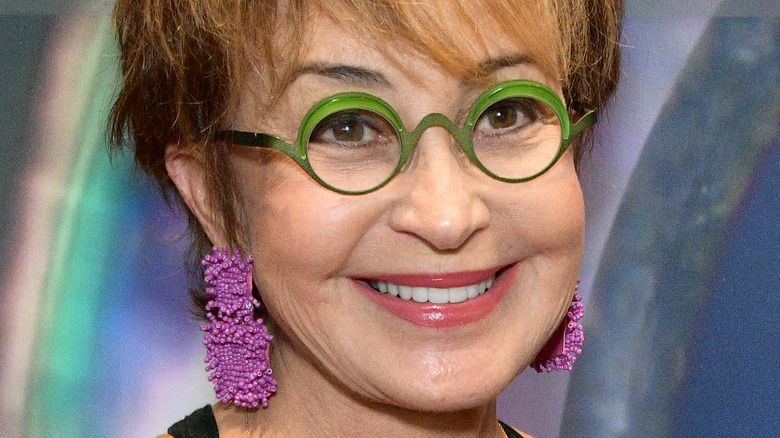 Araya Doheny/Getty Images
Annie Potts is no stranger to the multi-camera sitcom format. For seven seasons, from the '80s through the '90s, Potts played Mary Jo Shively, one of the very few characters to appear in every episode of the hit sitcom "Designing Women." In a 2022 interview with Glamour, Potts explained that she accepted the role in "Designing Women" after having some success in film because television offered her more stability as a mother. "​​I made the choice to do 'Designing Women' because I had just been doing movies and had my little boy that I was taking on location all the time," she said. "He wanted stability. He wanted to stay in town and play soccer and have a normal life. So I thought, 'Well, it would be good to have something.' I had no idea how successful that would turn out to be."
That wasn't Pott's only sitcom role, either. She also spent two seasons on "Love and War," a CBS sitcom created by "Murphy Brown" creator Diane English, and in 1997 she starred in a sitcom called "Over the Top" with Tim Curry, although only 12 episodes of the show were ever made and only three of them actually aired. Yet, despite all the years that Potts spent on three-camera sitcoms, she says she prefers the single-camera style of her current show, "Young Sheldon," a spin-off of the long-running sitcom "The Big Bang Theory."
Annie Potts says single-camera sitcoms are more like theater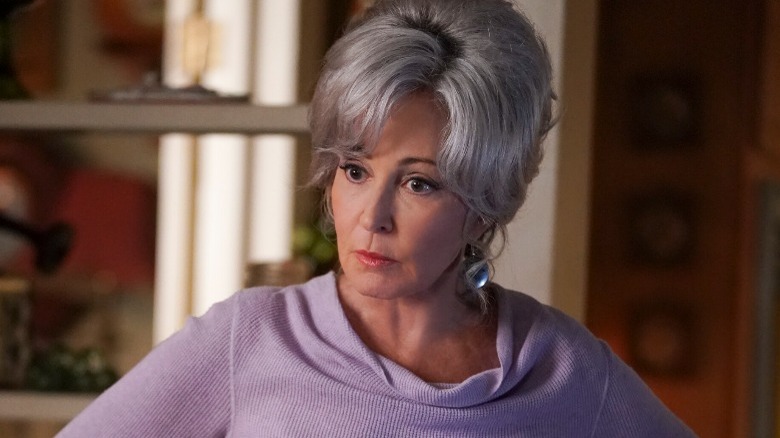 Sonja Flemming/CBS
In an interview with Assignment X, Annie Potts was asked what it was like to be back on a sitcom again with "Young Sheldon," albeit a single-camera sitcom this time around. Potts — who had never seen "The Big Bang Theory" until she was cast in "Young Sheldon" — explained in detail why she prefers the single-camera format. "I started in theatre and I feel very at home doing that," Potts said. "The half-hour live audience shows are such a hybrid. It's like, 'Okay, do I play this for the camera, or do I play this for the audience?' ... I have to say that I prefer to work in a single-camera thing, although sometimes it's a little more difficult to find your rhythm, just because the [multi-camera live] audience will help you along with it if you're missing something. But again, we have these guys [co-creators Chuck Lorre and Steven Molaro], and they both have an absolutely infallible, golden ear, so you can never really go wrong. If you go wrong, they're going to hear it, and they're going to correct it."
Potts echoed this sentiment in an interview with Gold Derby where she continued to talk about how much she enjoyed shooting single-camera, and how much of a challenge it's been for the cast and crew to work in a format that Lorre had never done before. She also mentioned in that interview that Molaro focuses more on creating "moments" rather than jokes, which is different from how multi-camera sitcoms such as "The Big Bang Theory" typically operate. It ultimately makes for a more heartfelt show, Potts noted, and audiences seem to agree.