Why The Voice Of Lin In Spirited Away Sounds So Familiar To Disney Fans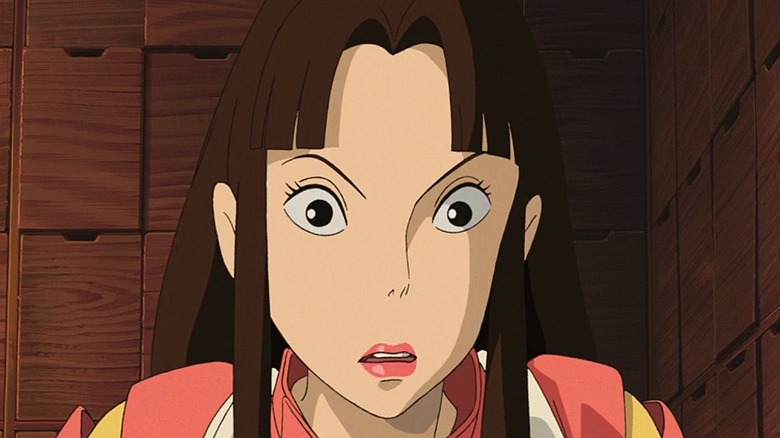 Toho
In the 2001 Studio Ghibli classic "Spirited Away," the journey little Chihiro (voiced by Rumi Hiiragi and Daveigh Chase in the English dub) had to endure was certainly an intense one. After seeing her parents transform into swine, the young girl finds herself in the Spirit Realm where she must face a series of challenges in a fantastical bathhouse to change them back. And while most of the hostile spirits and monsters who encounter the child see her as a nuisance, there are still those who aim to help her adjust, from the multi-armed Kamaji (voiced by Bunta Sugawara and David Ogden Stiers) to the mysterious Haku (voiced by Miyu Irino and Jason Marsden). Among these sympathetic faces is that of Lin, a hardworking servant in the bathhouse who is tasked with having Chihiro as her assistant. 
While she has a sarcastic and stubborn side to her, Lin ultimately has a good heart, guiding and comforting Chihiro through her many trials and tribulations, while also having her own ambitions to one day leave the bathhouse and venture on her own. As with all the characters in "Spirited Away," Lin has two notable voice actors who helped breathe life into her, with the original Japanese version seeing Yoomi Tamai voice the character, while the English dub sees Susan Egan take on the role. Fans with a good ear for voice actors are likely to recognize Egan's sultry and snarky tones from another fantastical animated feature — one that we're not afraid to say we're in love with. 
Susan Egan is known best for voicing Megara in Hercules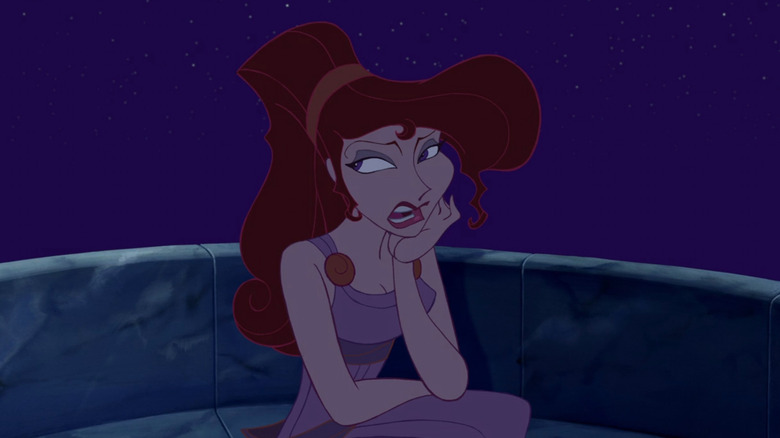 Walt Disney Motion Pictures
The English voice for Lin in Hayao Miyazaki's "Spirited Away" lent her cynical voice to another beloved animated heroine, Megara from the Disney animated film "Hercules." In the 1997 animated musical (very) loosely based on the legendary titular Greek hero, Meg acts as a servant to the film's antagonist Hades (James Woods), who offers her freedom in exchange for getting Hercules (Tate Donovan) to give up his powers. But as can be imagined, Meg is swept off her feet by Hercules, no matter how much she tries denying it in the earworm of a song "I Won't Say (I'm in Love)." 
Egan's distinct sarcastic talents were perfect for the plucky protagonist, largely due to the film's team basing the character on 1940s screwball comedians, particularly the character Jean Harrington (Barbara Stanwyck) from 1941's "The Lady Eve" (via The Irish Times). Suffice it to say, Egan found herself right at home in the role. "Well I love her, she's funny," Egan says in an interview with Associated Press. "When's the last time they've had a Disney heroine who's funny? She gets all the one-liners, I love that!" 
This wouldn't be her first time involved in a Disney production. For the 1994 Broadway adaptation of "Beauty and the Beast," Egan threw on the blue and white dress to play Belle, which she initially auditioned to be the voice for in the original 1991 animated film (via Desert News).