Spirited Away Fans Are Still Profoundly Moved Decades After Its Release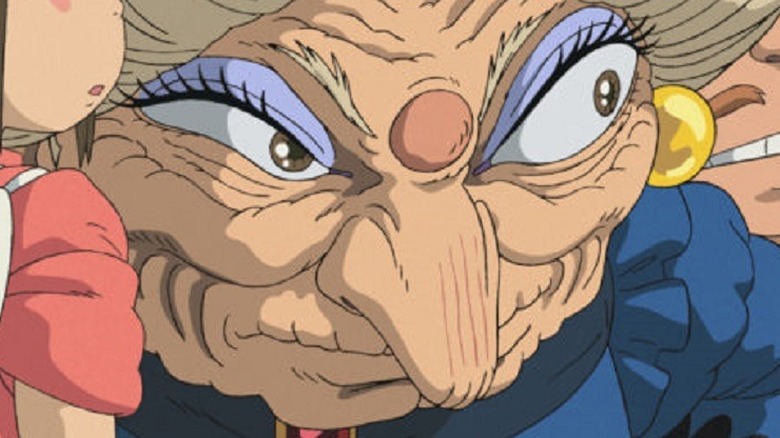 Toho
It is fair to say that Studio Ghibli's "Spirited Away" is very close to the hearts of many children of the '90s and early '00s. The story of Chihiro's (Rumi Hiiragi) adventure in the spirit world, where she meets all kinds of individuals, some of whom are willing to help her and others who put obstacles in her way, is undeniably moving and gripping for more than one reason, although the main one would be that Hayao Miyazaki's narratives have soul to them. Thanks to the director's ability to deeply intertwine the themes of Western consumerism and environmentalism with an enthralling story, not to mention beautiful music and characteristic animation, "Spirited Away" is both heartrending and inspiring.
In its home country of Japan, the movie even topped James Cameron's "Titanic" in views (via The Free Library), an incredible feat taking into consideration the astounding success the tragic romance received. Although "Spirited Away" didn't surpass "Titanic" worldwide, it still captivated audiences all across the globe in a way that no Japanese film had managed to before, so much so that, even after over two decades since its release, fans still can't get over the wonderful journey they had watching Miyazaki's film.
A timeless animated classic that fans can't get enough of
Fans on Reddit have been quite vocal about their love of "Spirited Away," even over 20 years after its 2001 release. In a thread celebrating the 20th anniversary of the movie's release, many Redditors expressed their undying appreciation for Hayao Miyazaki's legendary film that almost never even existed. Redditor u/heyimjason watches the animated Studio Ghibli film at least once a year, while u/covered_in_vaseline even once skipped classes and stayed in bed to watch it, alluding to the comforting quality that is so characteristically Miyazaki.
Among the many aspects worth praising in the movie, u/Poorplay highlighted the score, writing, "The soundtrack by Joe Hisaishi deserves a lot of credit as well. I've only seen most [Studio] Ghibli film [sic] once or twice but everytime [sic] I hear the music I'm instantly transported back there again."
"This movie is pretty much flawless. Such a magic story," wrote u/covchildbasil, to which u/thegapbetweenus responded, "He managed to create an authentic modern fairy tale. No-one [sic] else can tell stories like him a true once[-]in[-]a[-]generation master."
The astoundingly positive reception of "Spirited Away" helped legitimize the anime genre both in its home country and globally, stripping it of its prior niche status (via Time). The Academy Award-winning best animated feature proved that a movie needn't be a live-action blockbuster from Hollywood to receive this kind of acclaim and international success. Even two decades after its release, "Spirited Away" continues to live in people's collective consciousness as one of the best animated movies of all time.