Star Wars Fans Are Uncharacteristically Aligned When It Comes To Andor's Female Characters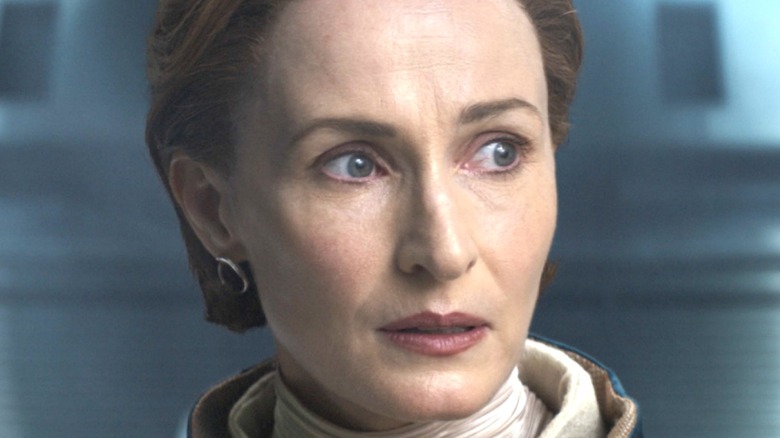 Disney/Lucasfilm
"Andor," the latest "Star Wars" series on Disney+, made many a best-of-the-year list in 2022, and for good reason. It's the galaxy far, far away like we've never seen it before, completely devoid of Jedi, Sith, or monomythic heroes, preferring instead to take a deep dive into daily life under the tyrannical Empire and revealing the motives someone might have in choosing to fight for or against it. While it might not have hit the viewing metrics Disney was hoping for, "Andor" seems certain to be an awards season contender. Those who have seen it appear overwhelmingly impressed, with some calling it one of the best "Star Wars" series of all time.
One thing it appears "Star Wars" fans are in agreement about is the way the series handled the women it portrayed. Every character in "Andor" is delightfully complex, and the women of the series are no less nuanced than their male counterparts. From Dedra Meero (Denise Gough), who fights for her place in a male-dominated hierarchy but is nonetheless a ruthless villain, to Mon Mothma (Genevieve O'Reilly), a senator secretly funding the nascent Rebellion despite the Imperial bureaucracy that shackles her — every character, no matter their gender, figures into the equation.
It seems fans have picked up on the strength of that writing because they appear to be in total alignment regarding the strength of the female characters in "Andor."
Fans love how Andor handled its female characters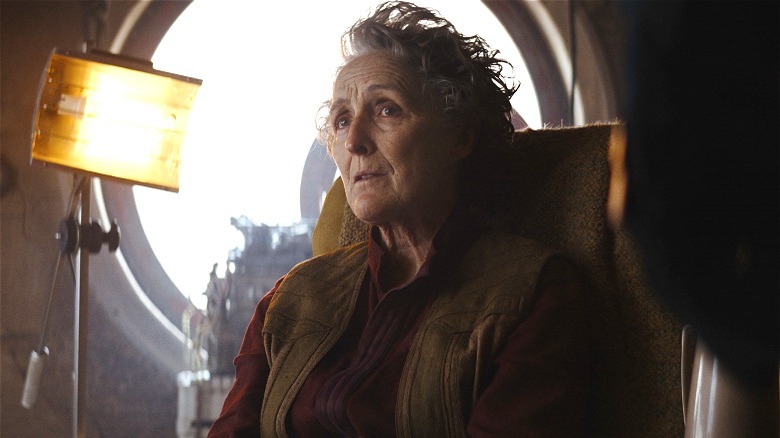 Disney/Lucasfilm
On the "Star Wars" subreddit, fans came to a surprisingly solid consensus regarding their love of the women who grace the screen on "Andor." In a post titled, "Andor did representation right," u/GentleMinty wrote in part, "While empowered, we also got to see the flaws and complexity of all of these characters, which made them feel real and relatable." Others agreed, with many highlighting the nuance with which characters such as Dedra Meero, Maarva Andor (Fiona Shaw), and other women throughout "Andor" Season 1 were written. User u/NYVines wrote, "Female strength doesn't have to look like male strength. It has to be well written and portrayed correctly to give it proper attention. It's hard to think of a weak female character in Andor."
Others pointed out how lacking even the original "Star Wars" trilogy had been in terms of female representation, with u/antmars drawing attention to how well-developed Mon Mothma was in the new series compared to the version portrayed by Caroline Blakiston in George Lucas' original cycle of films. "In the [entirety] of the original trilogy, Mon Mothma was the female character with the 2nd most speaking lines. [Losing] only to Leia. The second most. It took 40 years, but look at what she's become," they wrote.
Nonetheless, as pointed out by fans such as u/Kid-Atlantic, the gender of these characters was not discarded to make them stronger. "Great representation creates characters that grow beyond their identities, but doesn't erase them either," they noted. The appreciation for the female representation in "Andor" is a breath of fresh air in a fandom that is sometimes dominated by its most toxic fans.
It's kind of bizarre to see Star Wars fans enjoying new female characters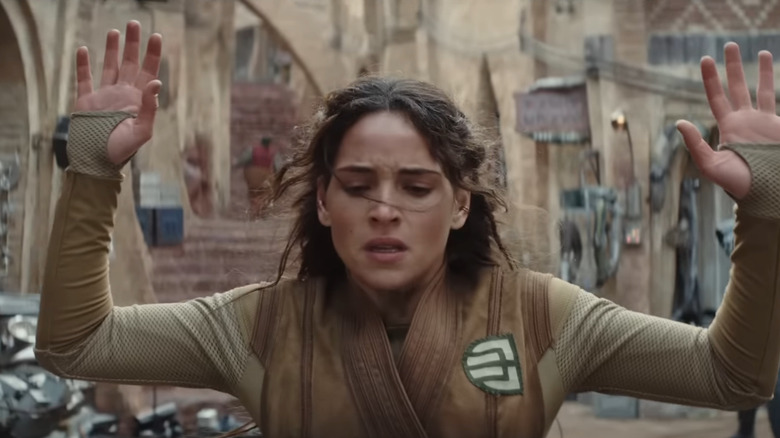 Disney/Lucasfilm
It's a sad truth that "Star Wars" fans have not always been so charitable to women (or minorities, for that matter) in the franchise. There were gripes about Rey Skywalker (Daisy Ridley) even before she got her surname in "Star Wars: Rise of Skywalker," as noted by Time, and the backlash to the character of Rose Tico in "Star Wars: The Last Jedi" was infamously so vitriolic that it spilled over into actor Kelly Marie Tran's personal life, forcing her to quit social media entirely and leading to her much-diminished screen time in "The Rise of Skywalker."
Then, in 2022, Black actor Moses Ingram, who portrayed the Imperial Inquisitor Reva in "Obi-Wan Kenobi," was the target of so much racialized hate that series lead Ewan McGregor posted a video to social media lambasting the abuse and disavowing anyone who perpetrated it as "no 'Star Wars' fan in my mind," while the official "Star Wars" Twitter posted its own statement and Ingram fired back on Instagram.
What, then, explains the about-face when it comes to the women of "Andor"? Have toxic fans finally decided to hang up their misogyny hats and be less problematic for a change? One possible explanation might be — given the notoriously low viewership for "Andor" – that those fans simply skipped this one, leaving the more level-headed of the fandom to carry the discussion. But whatever the reason, it's a breath of fresh air to see the women of "Andor" getting their flowers.