Ghostbusters Star Annie Potts Doesn't Think Bill Murray Ever Read The Script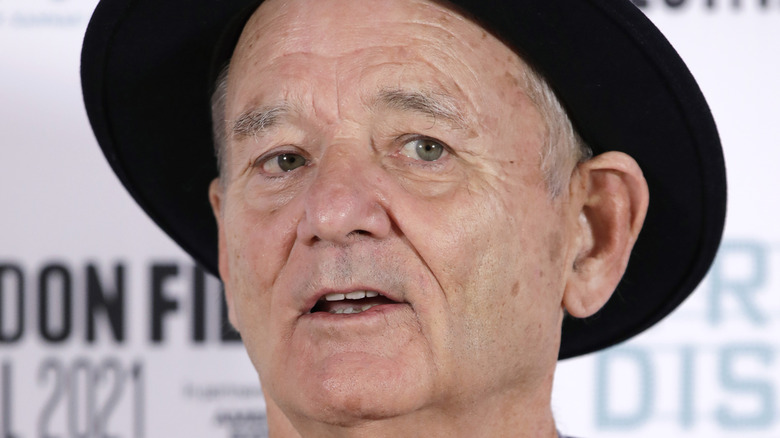 John Phillips/Getty Images
Part of the everlasting charm of the "Ghostbusters" films is the eclectic casts. From comedy legends like Bill Murray and Dan Aykroyd to megastars working across genres such as Sigourney Weaver and Ernie Hudson, "Ghostbusters" is filled with some of Hollywood's top talent playing memorable characters that have stood the test of time. Fans have wondered how much those characters came from the film's script and how much was created by the actors behind the characters.
The original "Ghostbusters" film from 1984 was written by two of the film's stars. Dan Aykroyd, who plays Ray Stantz, and Harold Ramis, who plays Egon Spengler, wrote the film's screenplay which was inspired by real life paranormal investigations. Despite starring in the movie, the writers weren't too precious with the lines they wrote, allowing some of the actors to improvise, as they were casting top comedic talent for the film. One of the film's stars, Annie Potts, who plays Janine, front desk assistant and love interest to Egon, described her process with the script and dishes on who chose to improvise when it came to filming.
Several actors in Ghostbusters opted to improv, including Bill Murray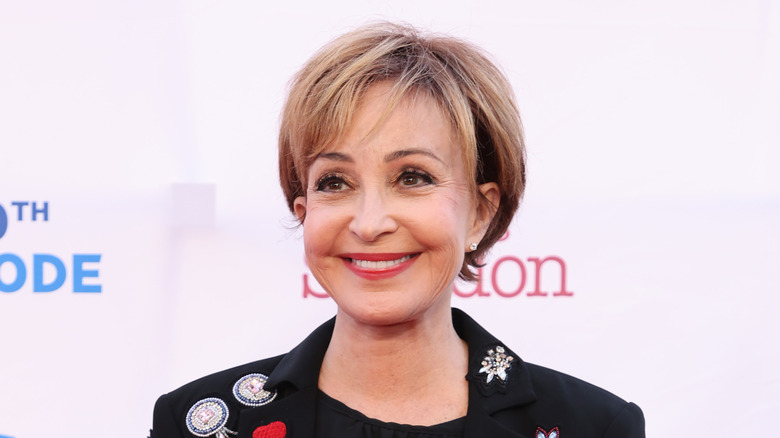 Amy Sussman/Getty Images
Reflecting on the film's 35th anniversary in an interview with CBR, actress Annie Potts suspected that her "Ghostbusters" co-star, Bill Murray, may not have done his homework. "I'm not sure Bill [Murray] ever read the script. Maybe he gently looked at a page or two. But Bill just comes to play," Potts said. Murray also only agreed to star in the film under the one condition that Columbia Pictures, who produced the film, also foot the bill for his passion project film, "The Razor's Edge." 
She confirmed that, despite the film having a great script to begin with, a lot of the cast chose to improvise when on set. She said, "So when people started playing around with it, I was like 'What are you doing? The words are fine. Just say the words.'" Potts said Rick Moranis, who played the affable Louis Tully in the film, completely created a new character from what was written on the page. She, however, preferred to stick to the script, admitting she tried improv when she was in school, but she didn't like it. She said that memorizing lines from project to project makes her have to intentionally forget past projects as she continues to work. So, while she always appreciates fans telling her that they love when she says certain lines in the movie, she really remembers none of her "Ghostbusters" dialogue.
Even though she doesn't remember her lines from the film, Potts still looks back at "Ghostbusters" fondly. She said she will watch the film if her kids are watching it and she doesn't mind reminiscing about the making of it. She never minds if a fan recognizes her on the street for her work.