NCIS' Mark Harmon Passed On A Chance To Meet Ted Bundy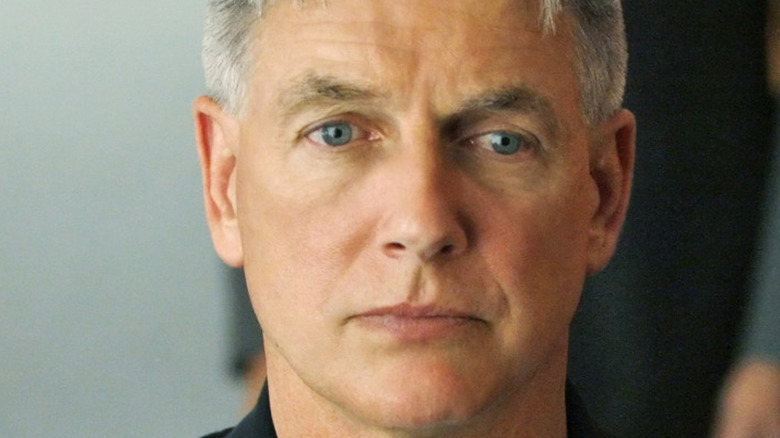 Cliff Lipson/CBS
If things had gone differently, Mark Harmon would have brushed shoulders with Ted Bundy. Harmon was thrust into the superstardom when he was tapped to star as special agent Leroy Jethro Gibbs in CBS' "NCIS." One of the network's most popular procedurals, "NCIS" has become a behemoth of a franchise, launching several location-based spinoffs, which include "NCIS: Los Angeles," "New Orleans," and Sydney.
While Harmon is most well-known for playing the iconic Gibbs, even reprising the role as a parody of his character in "Family Guy," the actor has a variety of interesting and daring roles under his belt. Before he became the heart of "NCIS," Harmon was Agent Simon Donovan in Aaron Sorkin's "The West Wing," a role which brought him considerable acclaim, including an Emmy nomination. Dive deep into the actor's filmography and fans will find that Harmon has been working in show business since the late '70s, making his debut in the lesser-known sitcom "Ozzie's Girl" after he filled in for an actor on short notice. Harmon's early days as a thespian  saw him taking acting classes, working with several mentors to hone his craft (via Parade).
Those pivotal years when he developed his craft also saw him taking on risky roles before he settled into the world of "NCIS." One of Harmon's most intriguing performances? Playing serial killer Ted Bundy in the 1986 NBC miniseries "The Deliberate Stranger," Harmon was afforded the opportunity to meet the killer but decided not to for a valid reason.
Mark Harmon's director advised him not to meet Ted Bundy
While speaking with News Centre 7 to promote "The Deliberate Stranger" in 1986, Mark Harmon opened up about stepping into the shoes of Ted Bundy. The actor's initial thought was to meet Bundy, who was arrested in 1978 (via WKRG) for murdering over 30 women. "When I first got the script, my very first reaction was to jump the first plane to Florida and try to meet with him," Harmon said. The actor continued by saying director Marvin Chomsky advised him not to. "This is a guy who's never admitted his guilt, so a great percentage of what I could have hoped to meet in Florida...would have been based around meeting a charming guy who everybody else thought they knew initially," Harmon said.
Instead of choosing to meet with Bundy, Harmon took a different approach that was far more empathetic towards the victims. As the actor wanted to portray Bundy "very honestly," he decided it was best to spend time with people who knew the killer personally. In a separate interview with the same outlet (via YouTube), Harmon discussed how he spent a considerable amount of time studying the killer and how meeting individuals in Bundy's life was an interesting experience. "I spent time with people who knew Bundy pretty well," Harmon revealed. "That people were at times confusing me with the real person I guess is kind of a pat on the back."
The future "NCIS" actor was praised for his performance as the serial killer, with TV Guide saying "Harmon acquits himself admirably, using his piercing eyes to chill as well as charm and [to get] inside [the] character's solipsistic amorality."