The Family Guy Episode You Likely Forgot Featured NCIS' Mark Harmon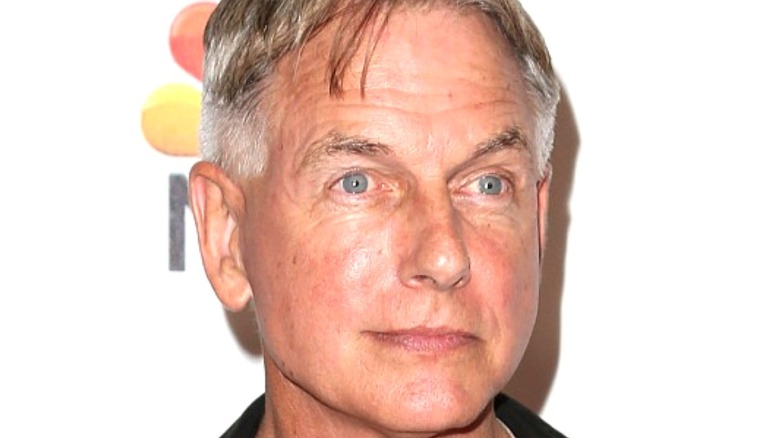 Frederick M. Brown/Getty
"Family Guy," which has been on the air for a staggering 20 seasons, is known for its crass humor and oddball characters. The animated juggernaut from creator and voice actor Seth MacFarlane has always embraced its love for all things pop culture, frequently referencing and parodying all forms of entertainment. Clearly, it's a style fans of the show can't get enough of. 
Countless stars from various mediums, including actors and singers, have appeared on the series as parody versions of themselves. The most notable is, perhaps, "Batman" star Adam West, who had a recurring role in the series as an alternate version of himself who was also the mayor of the fictional town of Quahog. The show is filled with these types of cameos and guest appearances, to the point where even the most hardcore of fans might miss some.
To that end, Peter Griffin (Seth MacFarlane) has expressed his love for Mark Harmon on countless occasions, once referring to him as "the greatest actor who ever lived." Harmon is, of course, best known for leading the cast of "NCIS" for over 18 seasons as the character Leroy Jethro Gibbs. However, what fans may not know is that Harmon has had his own guest appearance on "Family Guy."
Mark Harmon brought Gibbs to Family Guy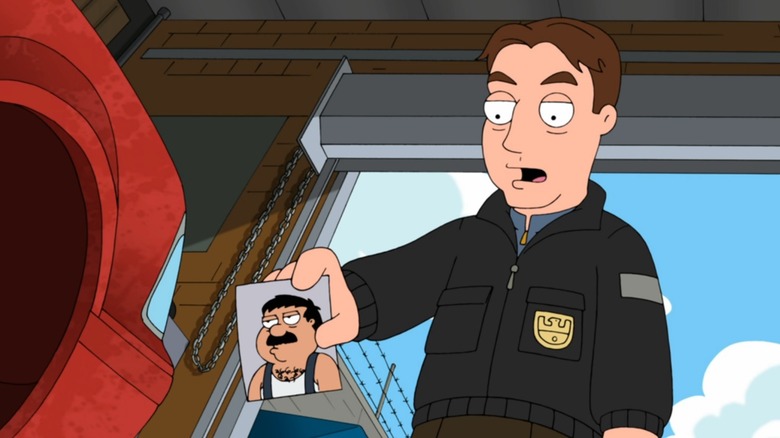 Fox
One of the most important comedic elements in "Family Guy" is its use of cutaways. The animated series will frequently flash to comedic situations that the characters have previously been in, or show in-episode news clips, shows, or performances. Season 10, Episode 13 of "Family Guy", titled "Tom Tucker: The Man and His Dream," sees news anchor Tom Tucker (Seth MacFarlane) attempting to revive his acting career. Peter Griffin (Seth MacFarlane) joins him as his agent, and the two try to navigate the industry. After some difficulties, they eventually land the former news anchor a guest appearance on CBS' hit crime procedural "NCIS."
In the in-universe episode of "NCIS," Tucker plays a mechanic who is visited by none other than Leroy Jethro Gibbs (Mark Harmon). Gibbs is investigating the disappearance of a mechanic who also worked at the garage. While some would be under the impression that another talented voice actor would be taking on the animated role of Gibbs, Harmon himself voices the "Family Guy" version of his iconic "NCIS" character.
Harmon's appearance is a fun Easter egg for fans of both shows and is just one of many celebrity cameos in "Family Guy."