Why Jimmy Borelli From Chicago Fire Looks So Familiar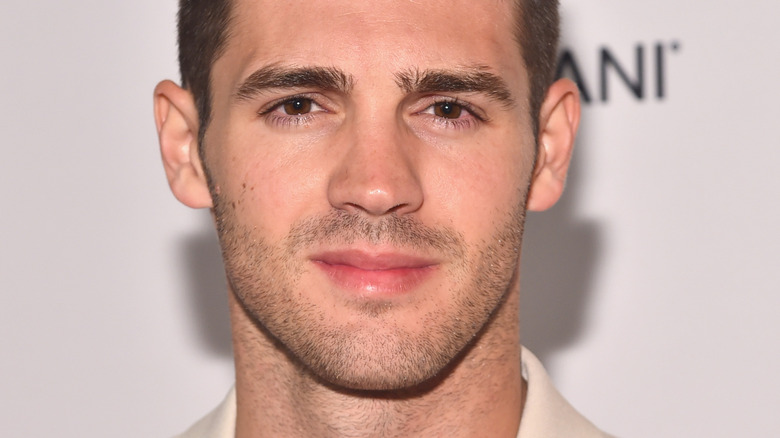 Alberto E. Rodriguez/Getty Images
Though it's been a few years since Jimmy Borelli's character departed from "Chicago Fire" and "Chicago P.D." fans still remember his tragic storyline.
While Borelli came to Truck 81 at Firehouse 51 as a firefighter to help his community, he was carrying the weight of loss and grief. His brother Danny Borelli (Andy Ahrens) was killed in the line of duty and, upon arriving at the firehouse, one of Borelli's first actions was to accuse Wallace Boden (Eamonn Walker) of being responsible for it. Borelli then went forward and further accused other members of the firehouse, which led to many complaints about him from his fellow firefighters. 
Borelli was sent away after yet another tragic accident; when he refused to obey orders to stand away during a motor vehicle accident, he ended up suffering heavy burns. These burns ended up disfiguring Borelli and left him with the loss of one of his eyes. Before his character officially left, he and Boden had somewhat made amends.
Jimmy Borelli was portrayed by Steven R. McQueen, who has various filmography credits under his belt. He also happens to be the grandson of the legendary Steve McQueen and the son of Chad McQueen, who most famously played secondary antagonist Dutch in "The Karate Kid." Here are some of his other notable projects.
He was a false friend to the underdog hero in Disney Channel's Minutemen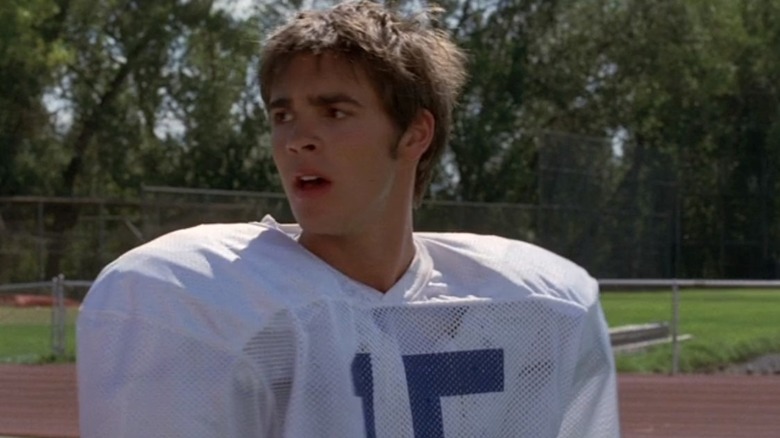 Disney Channel
High school, popularity, romance, time travel! Audiences who grew up watching the Disney Channel and its onslaught of television shows and TV movies might remember "Minutemen" from 2008, which followed three friends in high school who become time-traveling heroes.
The film starts with Virgil (Jason Dolley), Stephanie (Chelsea Kane), and Derek, portrayed by Steven R. McQueen, on their very first day of high school ready to do anything to make themselves popular. While Derek ends up making it as a football player and Stephanie as a cheerleader, Virgil isn't so lucky on that first day. When he stands up for young genius Charlie Tuttle (Luke Benward), he is instead bullied along with him, and the pair are established as outcasts for the remainder of their high school years.
Three years later, Charlie reveals that he has developed a time travel device. With Zeke (Nicholas Braun), who has become their new best friend, the three become "Minutemen," agents who turn time back to undo embarrassing mishaps for their classmates. One of these mishaps turns out to be Derek's; he cheated on Stephanie and asks Virgil to go back in time to prevent Stephanie from finding out.
Audiences hated Derek by the film's end; not only was he cheating on Stephanie, but in a time travel back to that fateful first day, Virgil learns Derek never stood up for him at all and was even the one who made a suggestion on how to bully Virgil and Charlie.
He was Jeremy Gilbert, Elena's brother on Vampire Diaries
Most fans will probably remember Steven R. McQueen from his long stint on CW's "The Vampire Diaries" where he starred as Jeremy Gilbert, the younger brother of Elena (Nina Dobrev). For six of the eight seasons of the show, he was pulled through many ups and downs when he discovered the truth about Mystic Falls and the Salvatore brothers.
Jeremy, like Elena, starts off the show dealing with tragedy. The siblings' parents died in a car crash, and to cope with his grief, he begins dealing and using drugs. He gets clean after the death of his first girlfriend Vicki Donovan (Kayla Ewell) but is pulled into the supernatural world when Vicki is turned into a vampire after Damon's involvement. After death and resurrection, Jeremy joins The Brotherhood of the Five, which are five talented vampire hunters with supernatural abilities.
At the end of the 6th season, McQueen departed from the show as Jeremy wanted to make a life outside of the sadness and supernatural happenings in Mystic Falls. While he tells everyone else that he's pursuing a new life in Santa Fe and attending art school, Alaric (Matt Davis) knows the truth: Jeremy is hunting vampires. Audiences were excited to see him return in the final season after Elena's curse is broken when he becomes a teacher at the Salvatore Boarding School.
He was half of the father/son duo in The Warrant
One of Steven R. McQueen's larger roles was his appearance in the 2020 film "The Warrant." The film follows a father and son with McQueen playing the latter as Cal Breaker, son of John (Neal McDonough).
The story is set in a post-Civil War era, with the Breaker father and son team becoming a sheriff and federal marshal respectively. With a strict idea of what society should be and how justice should be served, the pair pursue a vigilante named Virgil St. Denis (Casper Van Dien), or "The Saint." While both St. Denis and Breaker are American Civil War veterans, they don't meet eye to eye on justice and take the law into their own hands.
While Cal and John try to keep steady on their mission to deliver and fulfill an arrest warrant on St. Denis, they inadvertently run into some sticky situations when they cross the paths of two rival gangs that could spark a greater conflict.
In an interview with TV Fanatic, McQueen shared that he was looking forward to working on "The Warrant," given the fact his grandfather's filmography included several Westerns. "Oh, well, I was excited to work with Neal and to be in a Western, which has been part of my heritage for a bit," he said. "I thought it would have been a lot of fun. And it was." McDonough also heaped some praise on his younger co-star, telling the outlet that McQueen was able to stay serious and in character even when their co-stars were laughing at a certain scene that was supposed to be dramatic.