Jason Blum Teases That James Wan Could Help Make An Invisible Man Sequel Happen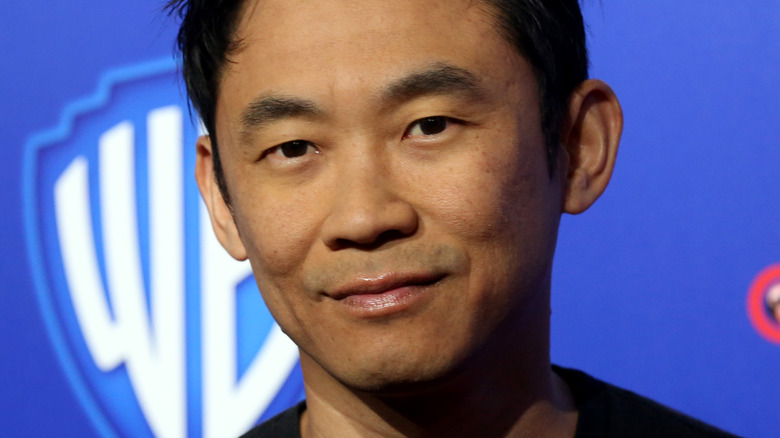 Gabe Ginsberg/Getty Images
Horror studio Blumhouse has made a name for itself by releasing low-budget, filmmaker-driven genre fare. From the word-of-mouth viral sensation "Paranormal Activity" to David Gordon Green's recent "Halloween" trilogy, producer Jason Blum and his studio have been at the forefront of keeping the horror genre alive at the box office.
James Wan, similarly, has been a name synonymous with the genre ever since his smash hit 2004 gore-fest, "Saw," was unleashed to theaters. Wan saw massive success with "The Conjuring" films and their spinoffs. These successful horror hits led the maestro of the macabre to create his own genre label called Atomic Monster. Wan is producing the upcoming "M3GAN" for the label, along with Blumhouse (via The Hollywood Reporter).
Wan and Blum have crossed paths a few times throughout their careers, most notably with the popular "Insidious" franchise. The franchise saw Wan directing the first two installments with Blum producing. With its fifth installment, "Insidious: Fear the Dark," in post-production, Wan has joined Blum as one of the Patrick Wilson-direct film's producers.
"Insidious" isn't the only upcoming project Blum and Wan have cooking together. Blumhouse and Atomic Monster are a few signatures away from joining forces, merging the two genre studios to create a horror behemoth. While the deal isn't completely finalized yet, the duo of Wan and Blum, promoting the upcoming "M3GAN," couldn't help talking about what projects they'd love to work on together soon.
Jason Blum sounds like he wants to bring James Wan into the fold for The Invisible Man 2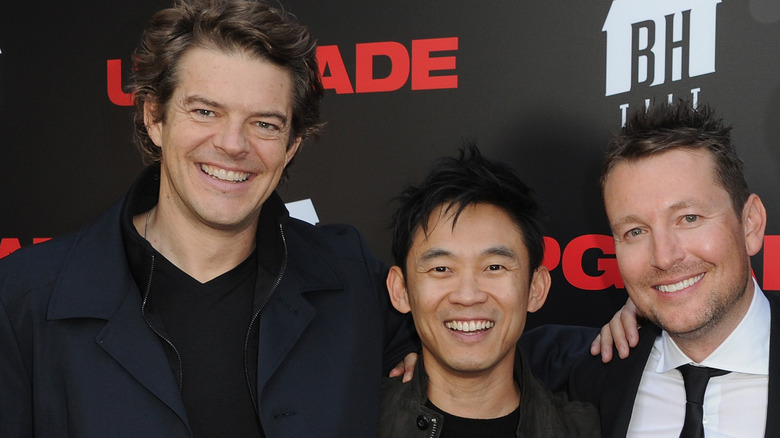 Albert L. Ortega/Getty Images
In an interview with The Hollywood Reporter, Jason Blum of Blumhouse and James Wan of Atomic Monster talked about making a sequel to 2020's popular horror reboot "The Invisible Man."
"The Invisible Man" came from writer/director Leigh Whannell, who first got his start as a screenwriter and actor for the original "Saw" film. Since that film, Whannell has continued to work with Wan on films like "Dead Silence" and the "Insidious" franchise. Blum and Whannell linked up on that franchise, which saw Whannell direct the third installment of the series. Later, Blum would bring Whannell on to direct "The Invisible Man" remake when Blumhouse was brought on as part of an attempt to reboot the Universal Monster catalog.
After the events of "The Invisible Man" left open the door to a sequel, fans were left wondering if they were ever going to get another installment. When asked about this, Blum and Wan gave a cryptic, yet promising, response. "Hopefully, should our dreams come true and our two companies get to work together, maybe James will help me solve that problem," Blum said. In response, Wan said, "I'd be more than happy to."
Does this mean Blum would be setting up another team-up of Wan and Whannell on the horizon? Would Wan be taking over the reins of Whannell's titular Universal Monster? Time will tell, but their response indicated they're both interested in making another "Invisible Man" film.