Jason Blum And James Wan Are Reportedly Looking To Create A Horror Behemoth With A Blumhouse/Atomic Monster Merger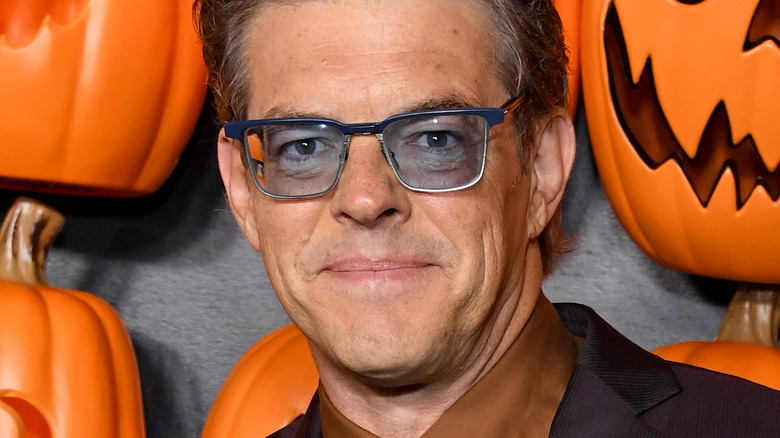 Jon Kopaloff/Getty Images
Blumhouse Productions burst onto the entertainment scene in 2000, offering filmmakers a new avenue to get their terrifying big-screen concepts in front of moviegoers everywhere. Suffice to say, Jason Blum's company has found standout success with the majority of its collaborators. In the years since its establishment, it has helped bring some of the most iconic horror titles of the modern era to life. "The Purge," "Get Out," "The Black Phone," and more have been helped along by Blumhouse, and it stands to reason it will continue to help out more creatives for years to come.
With Blumhouse finally a fixture in Hollywood, another predominantly horror production house started its rise to prominence. Atomic Monster Productions, founded by director and writer James Wan in 2014, has done quite well for itself in the near-decade since its creation. It sent shivers up the spines of audiences with such films as "Annabelle" and "The Nun," among a host of other productions you're likely familiar with. In many ways, it has quickly become a contemporary to Blumhouse, but instead of viewing Blum's company as competition, the minds of Atomic Monster see it as an ally.
It has come to light that Blumhouse Productions and Atomic Monster Productions are about to become a merged horror juggernaut, unlike anything the entertainment world has ever seen. Here's what we know about this union of two horror titans.
Blumhouse and Atomic Monster will come together yet remain individual brands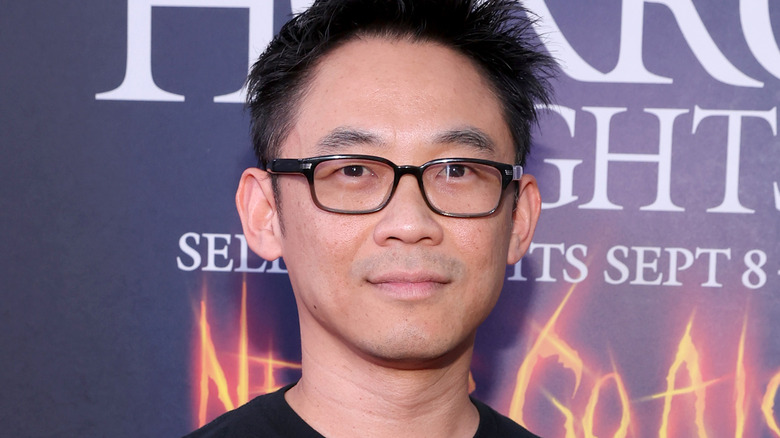 Rich Polk/Getty Images
Word of the Blumhouse-Atomic Monster merger reached the internet on November 16, 2022, when websites such as The Hollywood Reporter shed some light on the situation. According to the publication, the two companies are in advanced talks to merge, but there's something interesting to note about all this. Once it goes through, Blumhouse and Atomic Monster will continue to operate as separate labels, maintaining their individual identities as they exist presently. Both will also see to it that their respective properties permeate further into such arenas as video games, audio, and live experiences.
All in all, the union of Blumhouse and Atomic Monster isn't too surprising, considering how closely both production houses have worked over the years. Their first collaboration came in 2007 for "Insidious," which proved immensely successful and has become one of the more popular horror titles of its time. Most recently, Blumhouse and Atomic Monster have worked together on "M3GAN": a film about an android named M3GAN (portrayed physically by Amie Donald and voiced by Jenna Davis) who takes her protective programming more than a few steps too far. Oh, and she also has some killer dance moves (no pun intended).
Bearing in mind the track records of both companies, Blumhouse and Atomic Monster coming together just makes sense. Surely they have some exciting things in store beyond this landmark merger.