Elizabeth Lail Loved Filming The Cage Scenes In You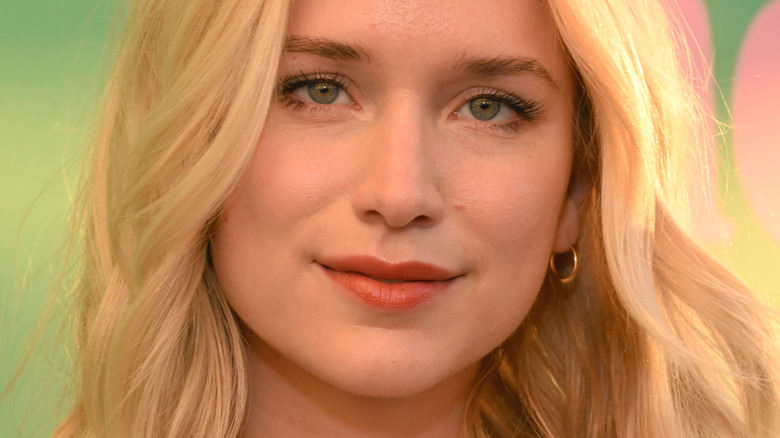 Michael Kovac/Getty Images
Based on the book series by Caroline Kepnes, "You" is a series that explores the thin line between love and obsession. While Joe Goldberg (Penn Badgley) is the show's main character, he's a far cry from the heroic protagonist you might expect. While Joe likes to think of himself as the romantic lead in his very own rom-com, he's more of a horror movie villain. After meeting a beautiful aspiring writer named Guinevere Beck, Joe's problematic behavior is highlighted right off the bat. Joe begins to methodically stalk and manipulate Beck, who's only interested in him as a result of his deluded scheming. The show has since moved on to other storylines, but it's Joe's infatuation with Beck that starts the dominoes falling.
Played by Elizabeth Lail, Beck's personality is often skewed by Joe's perception of her. Even as the audience watches through Joe's perspective, it's nerve-wracking to watch her fall for someone with such a twisted sense of devotion. One of the show's scariest moments comes towards the end of Season 1 when Joe locks Beck in a book vault that's hidden in the basement of the store he works at. Stuck inside a see-through cage, Beck pleads with Joe to set her free, a storyline that would make anyone feel claustrophobic. However, Lail admits that those tension-filled scenes were some of her favorites to film. 
Elizabeth Lail enjoyed the intense nature of the cage scenes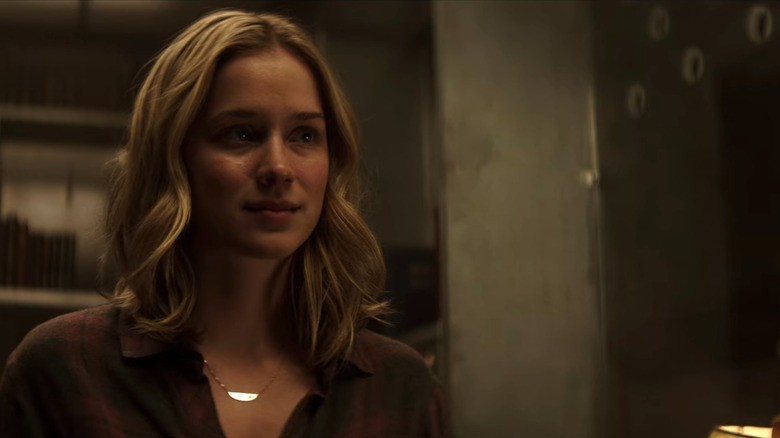 Netflix
When Penn Badgley isn't busy working on the next season of "You," he's cohosting a podcast called "Podcrushed" alongside Nava Kavelin and Sophie Ansari. Each episode features real-life tales of adolescent awkwardness and heartbreak, with numerous installments featuring a celebrity guest star. The latest episode, titled "I'll Skirt Off Then," featured Badgley's former co-star Elizabeth Lail. When one of the hosts asked Lail to pinpoint her favorite on-set moment with Badgley, the actor went into detail about why she enjoyed filming the vault scenes despite their dark nature.
"I want to say for the week I was in the cage, even though that seems like a weird thing to enjoy. It's intense and you can kind of just live in that intensity," the actor explained around the 46:44 mark of the episode. "I would just stay in the cage and I would just lay down and people would work around me...there's something about the cage that feels theater-esque because it's dark around it, but then the lights are on in the cage."
Lail later added that the cage scenes demonstrate how the series can incorporate romantic elements while ultimately being a psychological thriller. That intensity definitely added to Lail's performance, and Beck's imprisonment sets the stage for subsequent seasons. While Beck didn't make an appearance in Season 3, it will be interesting to see if she's still lurking in Joe's mind when new episodes arrive on Netflix.