You Season 4 - Everything You Need To Know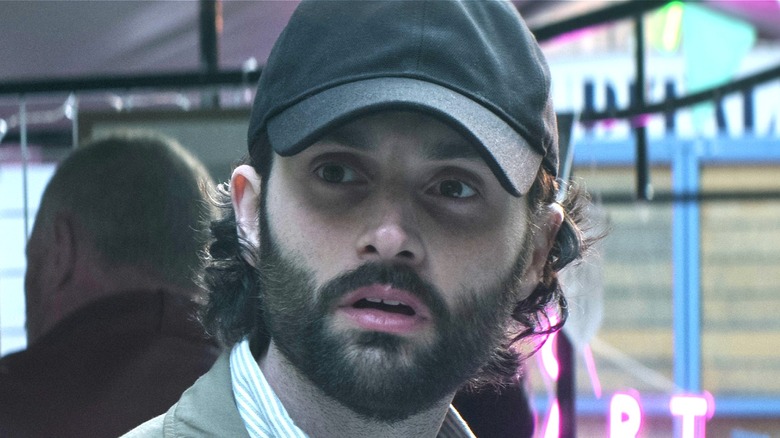 Netflix
We may receive a commission on purchases made from links.
The television series "You" had a bit of a rocky start even before it debuted on Lifetime back in September 2018. Prior to its mostly-ignored tenure on Lifetime, the show based on Caroline Kepnes' novel about stalker Joe Goldberg had actually been announced as a Showtime original (via Deadline), and executive producer Greg Berlanti said he'd tried to sell the show to Netflix previously, only for the streamer to pass on it according to Entertainment Weekly. Turns out, though, that one season makes a difference. Lifetime had granted the series an early 2nd-season renewal but backed out after seeing its lackluster ratings. After that, Netflix, which had obtained streaming rights internationally, came in to save the show and turn it into a Netflix original, according to The Hollywood Reporter.
That was a good decision; the show grabbed the attention of 40 million viewers in its first four weeks, Netflix told media in 2019 after it released "You" online. Then the series got two more seasons, each of which plays with perspective in unexpected ways. Season 4 is on the horizon, and some information has been released that will intrigue fans of Netflix's thriller series.
What is the plot of You Season 4?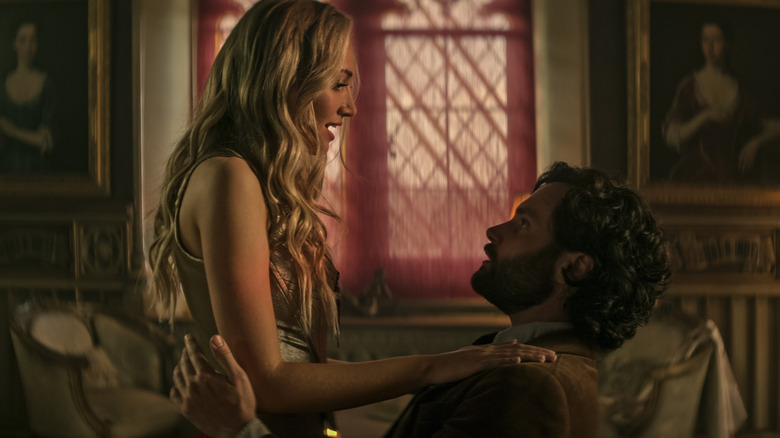 Netflix
Warning: Spoilers for "You" Season 3 and Season 4 ahead.
At the end of Season 3, Joe's narration relates that Madre Linda has started to heal, with the characters rebuilding their lives following the horrific murders that are now being attributed to the late Love Quinn. Sherry and Cary have even written a book about their experience and are giving TED talks about couples therapy. Joe, who has now taken on the alias of Nick, ends the season vowing to find Marienne and her daughter. "I have to believe our paths are destined to cross again," he says in the show's final moments, which clearly take place in Paris. "I'll search the world if I have to. I will find You."
Joe tracks Marienne to London and comes face-to-face with her... with less than happy results. Along the way, Joe also becomes a professor at a British university and finds a new group of wealthy, young friends. But when rich people start getting slaughtered, Joe discovers its one of his new buddies who is the culprit. But who is it? Though Joe thinks it's mayoral candidate and author Rhys Montrose (Ed Speelers), it turns out that, much like "Wandavision's" Agatha, it was Joe all along. He kidnapped Marianne, killed a handful of rich people, and just generally kept up his bad deeds from previous seasons. As Season 4 comes to a close, Joel is safely in New York, set up with endless power and wealth... and ready to kill again, presumably.
Who is starring in Season 4 of You?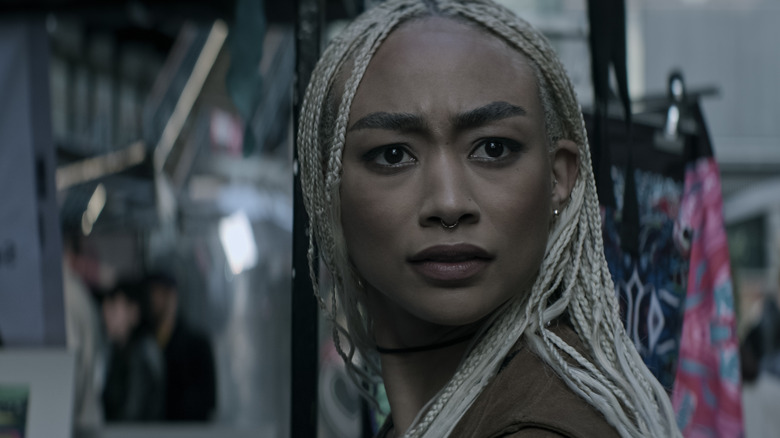 Netflix
Each season of "You" has added more cast members to the mix — since Joe's murderous urges make it desirable for the show to keep moving to different locations. Season 4 is no different in that regard, and some of the new players in town have already been confirmed.
Tati Gabrielle also entered the show in Season 3 as Marienne, a single mom who works as a librarian, and she's just one of Joe's many "yous" in season 4. "Euphoria" and "White Lotus" star Lukas Cage will also have a big part to play in the fourth season, as he's been cast as Joe's new nemesis, Adam. Per Netflix, the character is a party-loving son of a wealthy family who's struggling to meet his parents' expectations.  
Of course, Adam isn't the only person who's suspicious of Joe in "You" Season 4. The new season also Charlotte Ritchie's Kate, an art gallery director who takes an immediate disliking to the show's central stalker — a dislike that eventually takes a surprisingly romantic turn. Ritchie and Gage are joined by other newcomers like Amy Leigh-Hickman, Ed Speelers, and Tilly Keeper as Joe's student Nadia, author and mayoral candidate Rhys Montrose, and high society Lady Phoebe, respectively.
Who is the showrunner for You Season 4?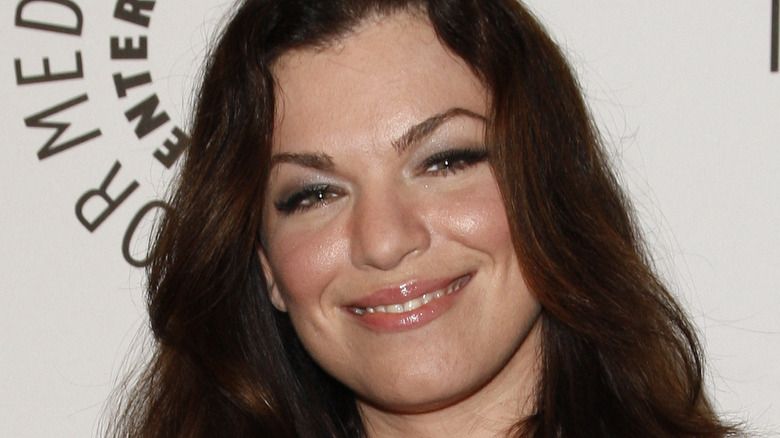 Joe Seer/Shutterstock
Sera Gamble, who created the show with Greg Berlanti, returns for this season of "You." Gamble has served as the series' primary showrunner since its inception, so fans will be delighted to know that she's back in the hot seat for Joe Goldberg's next creepy adventure.
The television writer and producer, who's also known for her work on "Supernatural" and "The Magicians," also teased fans with some information about "You" Season 4 back in September. Trust me, you'll need the time to process... and maybe place a few friendly bets about where it's all going," she wrote while promoting the show on her Instagram account.
In a statement released to Deadline, Gamble thanked Netflix for their continued support of the series and promised big things for the 2023 season. "The whole 'You' team is excited to explore new, dark facets of love in Season 4," she said.
What did critics and audiences say about You Season 4?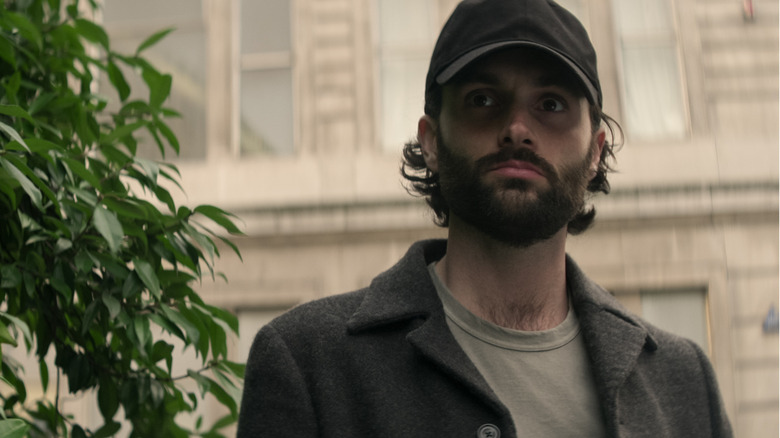 Netflix
After Season 4 of "You" came to a close, critics and audiences were fairly split on it, to say the least — on Rotten Tomatoes, the fourth season scored a 94% rating from critics and a 62% rating from audiences. To be fair, a show about a serial killer who just keeps getting away with it can be pretty hard to keep up for a terribly long time, and it seems like the show might be wearing out its welcome just a tad. That said, Penn Badgley's performance still charmed critics and audiences alike, and there's no denying that his portrayal of the deeply evil Joe Goldberg is weirdly fascinating.
The RT consensus quote confirms this, saying, "The hunter becomes prey in 'You's' London-set fourth season, which shows some wear as this premise begins to outlive its believability — but Penn Badgley's sardonic performance continues to paper over most lapses in logic."
Will there be a You Season 5?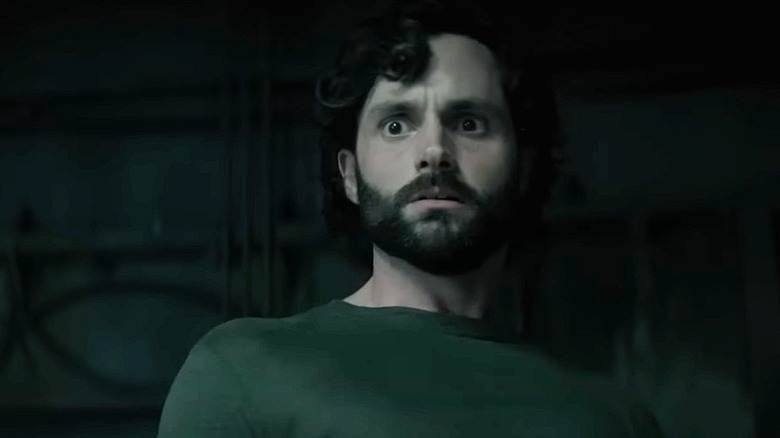 Netflix
As of this writing, Netflix hasn't confirmed whether or not "You" will return for Season 5, but it seems perfectly poised to continue its story now that Joe is back in New York and has more power and influence than ever before. As far as showrunner Sera Gamble is concerned, she's got a plan for Season 5 all set for whenever the streamer decides the show should return (and, considering its popularity, it seems like a pretty likely... gamble).
"We have an idea for season five that we're excited about," Gamble told The Hollywood Reporter. It was never anyone's intention to run this one into the ground." Clarifying, she said the team behind "You" will be ready to close the book when they're finished: "When we're done, we'll be done. And we'll pack it up. Even in the early conversations with Penn, the idea was not to crank out episodes forever; it's to feel like we have told the complete story. And though I feel like tonally, we're very different and we are not trying to sell Joe as any kind of a hero with a straight face. This is a show that is in the tradition of these single-lead shows with a guy who does increasingly bad things. The beautiful thing about it is that when his arc is complete, so is the show."
Where to watch previous seasons of You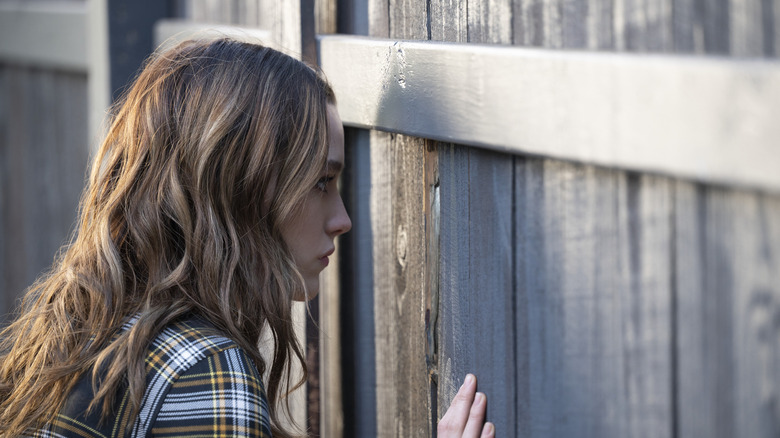 Netflix
Fans of dark thrillers will be pleased to learn that "You" is available to view on Netflix. As previously mentioned, Netflix acquired the streaming rights to the series just in time for Season 2 and subsequently turned it into an Original. As such, every episode is currently available to watch on the popular streaming service, and it's probably the cheapest option for those who want to binge every season in the lead-up to the new episodes.
If you don't have Netflix, you can rent or buy previous seasons of "You" on other platforms, but Netflix is the only streamer with all four seasons. Apple, Amazon, and VUDU have three seasons and Google Play has one.