Angela Lansbury Wasn't That Interested In Learning The Rules Of Among Us For Her Glass Onion Cameo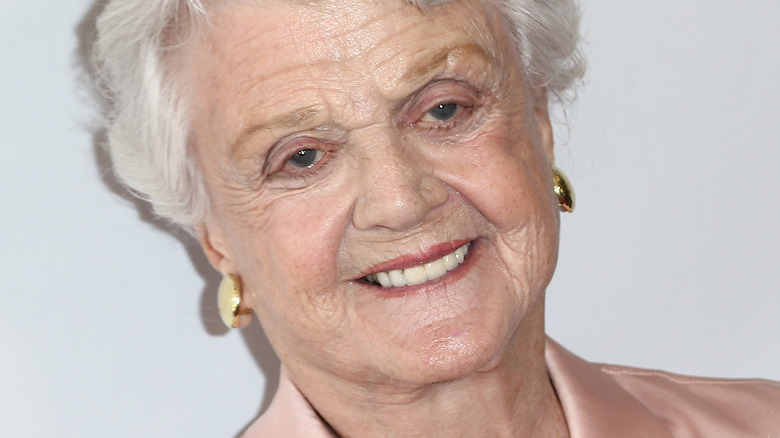 Tommaso Boddi/Getty Images
On October 11, 2022, the entertainment world lost one of its brightest stars. Dame Angela Lansbury of "Murder, She Wrote" and "Beauty and the Beast" fame, died at the age of 96. The iconic actress graced big and small screens as well as numerous stages throughout her remarkable acting career, making her a talent that several generations came to adore. Therefore, when news of her passing reached the public, folks across the world mourned in unison. Many even took it upon themselves to research if any upcoming productions included her in some form or fashion to cap off her incredible acting tenure.
As it turns out, Lansbury's final film performance took place under the bright lights of "Glass Onion: A Knives Out Mystery." This follow-up to the highly-acclaimed whodunnit from 2019, "Knives Out," released theatrically for a brief period and on the Netflix streaming service on November 23, 2022, providing viewers with one last chance to see Lansbury feature in a motion picture. However, the Rian Johnson-directed film didn't give her much to do, offering her little more than a brief cameo in a Zoom call. In one of the most hilarious scenes in any movie to release in 2022, she joins Benoit Blanc (Daniel Craig) and others in a game of "Among Us."
Despite playing the game in "Glass Onion," Angela Lansbury apparently had little interest in learning the ins and outs of "Among Us."
Lansbury wasn't much of a gamer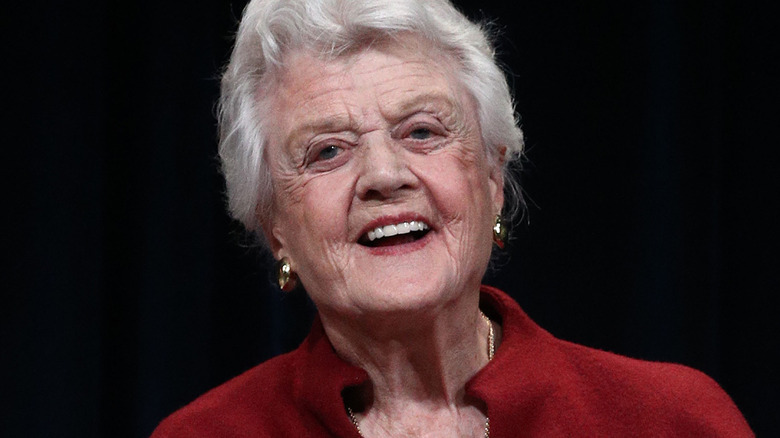 Frederick M. Brown/Getty Images
In addition to being the final film performance of Angela Lansbury, "Glass Onion" is notable for featuring another recently departed Hollywood legend. Stephen Sondheim, who died on November 26, 2021 at age 91, also makes a cameo in the movie. As director Rian Johnson told the New York Times, working with such icons was a tremendous honor, and he's glad he was able to make their guest appearances happen. Speaking specifically of Lansbury, he noted that while she was a pleasure to work with, when it came to her knowledge of "Among Us," she was rather limited.
"She was very patient in letting me describe the rules of 'Among Us,' up to a point," Ryan explained to the publication, revealing that when he finally reached a certain point, Lansbury hilariously threw up her hands. Johnson concludes, "She just said, 'You know what? Just tell me what the lines are. I'll trust you.'" With that, they got on with her late-in-the-game cameo, and the rest is history. Decades upon decades of performing on the biggest stages and in some of Hollywood's most recognizable titles led up to playing a round of "Among Us" over Zoom. Truly fascinating stuff.
For those interested in a quality mystery flick or eager to check out Angela Lansbury's final acting gig, "Glass Onion: A Knives Out Mystery" is currently streaming on Netflix.